Sports
Zelensky to Putin: Sit down with me, what are you afraid of?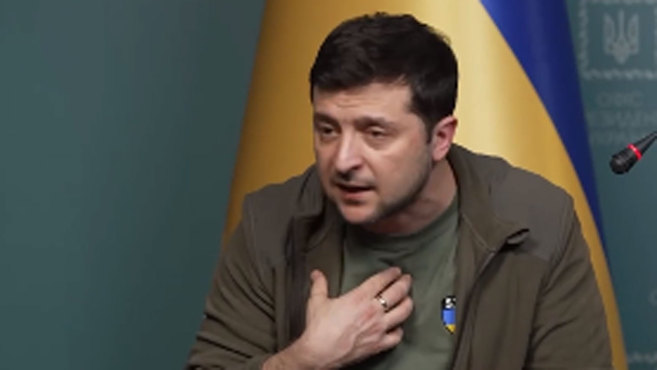 ORUkrainian President Vladimir Zelensky became known for his leadership of his country after Russia invaded last week, and his latest statement is directly addressed to the President of Russia. Vladimir Putin.
Tensions remain high despite agreement on humanitarian corridors and Zelensky You called for further negotiations.
"Sit down with me at the negotiating table, I'm free" Zelensky This is stated at a press conference with the participation of international media.
"Only not 30 meters, as with [French president, Emmanuel] Marcon or [German chancellor, Olaf] scholz.
"I'm a neighbor, I don't bite, I'm a normal person.
"What are you afraid of? I am not a terrorist."
Zelensky turned to the press for international support.
"The whole world started making decisions too late," he said in a recent televised address.
"I want to thank the countries that help with weapons.
"We are grateful, but it's too late."
Ukraine continues to fight to defend its country as Russia moves closer to the capital Kiev and hopes for a diplomatic solution remain as talks in Belarus between delegations from both countries continue.
.


Source link