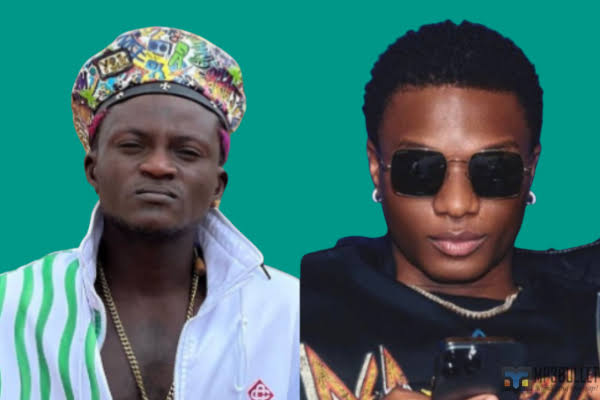 You're singing rubbish, it's a paid promotion that helps you – Portable exploits Wizkid
Controversial Nigerian singer, Habeeb 'Portable' Okikiola, has said that Afrobeats superstar Ayo Balogun aka Wizkid can't sing.
Portable took a jab at the award-winning musician in a video response following his recent attack on rap artists.
He said Wizkid has no talent and said he uses autotunes to amplify his sound so people don't know what he's saying in his lyrics.
The Zazuu singer said that Wizzy uses promotion to promote the songs or albums he releases, that it's not because of his talent that his projects go far.
Portable also chided him for often singing about women and wondered if he would ever sing pious or spiritual songs.
He alleged that whenever Wizkid releases a song and it doesn't 'explode', his team uses paid promotion to get it onto the charts.