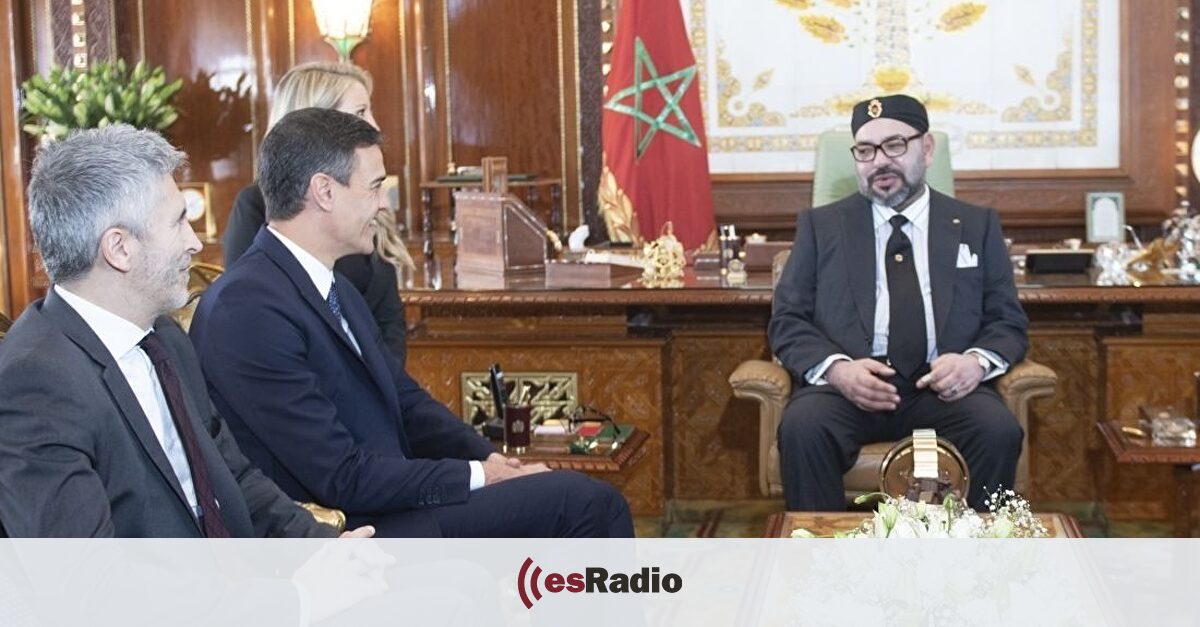 New episode of Libertad Digital and esRadio podcast historical oblivion. A chapter on the future of the people of the Sahara after the unexpected turn in relations between the authoritarian monarchies of Morocco and Spain.
Tweet, message on the social network Twitter, that is, a form of communication "so that everyone knows", dated March 18 from the account Moroccan diplomacy:
We learned about the change in the historical position of Spain in relation to the Sahara, about neutrality, thanks to Morocco, which published a letter from Prime Minister Pedro Sanchez to King Mohammed VI of the Alaouites. According to this text, Spain "recognizes the importance of the Sahara problem for Morocco" and adds that "the two countries are inextricably linked united by lovehistory, geography, interests and common friendship. Sánchez showed himself, Morocco tells us, "convinced that the destinies of the two peoples are also united in the same way" and that "the prosperity of Morocco is connected with the prosperity of Spain." , and vice versa". Sanchez writes that "Spain will act with absolute transparency which corresponds to a great friend and ally."
Now what?
Main questions
Why did Sanchez accept the request of Mohammed VI's Alawite regime? What is Morocco going to give Spain in return? What interests do the US, Germany or France have? What does he care about green hydrogen? How will this affect relations with Algeria? Is the referendum the Saharan people have been waiting for decades considered dead? Morocco – aggressive regime, Does it intend to preserve our national territory? What are the economic interests of Spanish businessmen based in Morocco and NGOs who works in this area?
With Emilio Campmani and Pedro Fernandez Barbadillo We analyze the form and essence of this transcendent news, the signs and gestures of the recent past that now make sense, we identify the main characters and consider the political and economic implications if Morocco finally imposes its supposed "autonomy" on the Sahara.