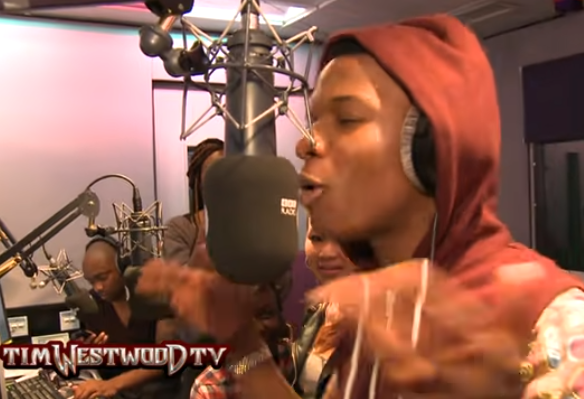 Watch the video of Wizkid rapping in 2012, after saying 'rap is dead and it's boring'
Old footage of Wizkid rapping has surfaced after the singer's searing attack on the music genre.
In a recent interview, Wizkid stated that he doesn't listen to rap music. The award-winning singer also described the genre as "dead" and "boring."
The Afrobeats singer had boasted of his own genre's dominance over the rest of the music market.
"Afrobeats is the new pop. I sold two million copies in the US of just one song! Even some American artists don't have a diamond record. To be honest with you, I don't listen to any other genre of music anymore," she said.
"I don't listen to rap. That shit bores me. Now he is dead, he is tired. These guys do the same shit, rap to the same beats and the same flows.
"No disrespect to anyone. I have nothing against rap or any other type of music. I have a lot of rappers as friends, like a lot. So I'm probably the wrong person to say this."
But in the now-viral video, dated 2012, Wizkid is seen showing off his rap skills in a studio on Tim Westwood TV.
.