Culture
Volvo unveils electric model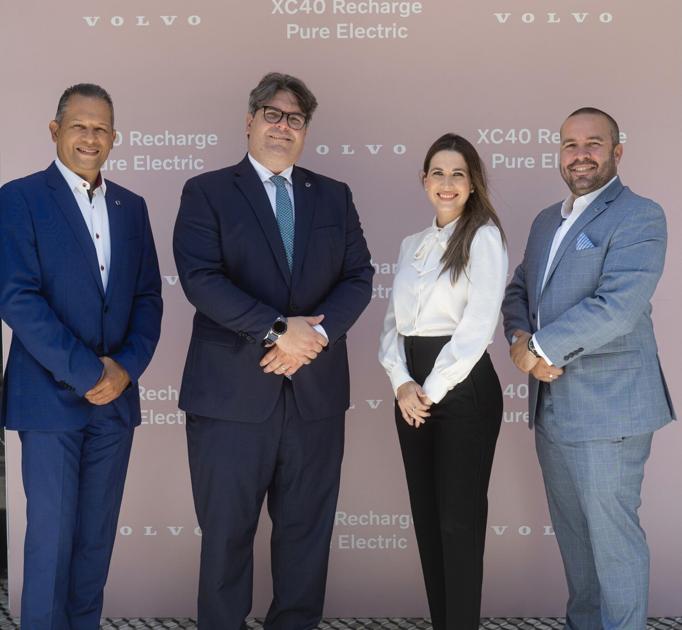 The MARTÍ business group, the exclusive Volvo distributor in Puerto Rico, celebrated the launch of its first all-electric vehicle, the XC40 Recharge Pure Electric.
Cesar García, Regional Director for Automotive Portfolio, highlighted Volvo's commitment to sustainability.
"With this model, we are embarking on a transformation of our portfolio, which aims to fully switch to electricity by 2030," Garcia said.
One of the highlights of the model is One Pedal Drive, a function that can be activated in the car and provides acceleration and braking with a single pedal. To accelerate, simply step on the pedal, and to brake, simply release your foot, and the car will stop depending on the applied force. Once this function is used, energy recovery becomes even more efficient and even increases autonomy.
"One of the attributes enhancing the functionality of this model is the presence of a 31-liter front luggage compartment in addition to the 413-liter rear compartment, which also has electric opening and closing with free hands"Added Christian Alvarado, Sales Manager for Volvo Car Puerto Rico.
Inside are smart storage solutions for water bottles, smartphones, laptops and food, as well as a front compartment with induction charging for mobile phones.
"Another detail – there is no start button in the car, the car is activated when the driver and the key are found inside. To turn it off, simply select 'P' (park) and get out of the car, "stressed Alvarado.
For his part, Jean Lacascade, Operations Manager, stated that "we are in the process of implementing our electrification project through 50 charging points at strategic locations on the island," the manager said.
The XC40 Recharge Pure Electric is a plug-in electric vehicle that can be recharged from a standard outlet or Wallbox. Combined, the power from the two P8 AWD (All Wheel Drive) electric motors produces an impressive 402 horsepower and 486 lb-ft.
With an all-electric powertrain, all-wheel drive and a high-tech 78 kWh battery, the car offers around 208 miles (WLTP – Worldwide Harmonized Light Car Test Procedure) on a single charge.