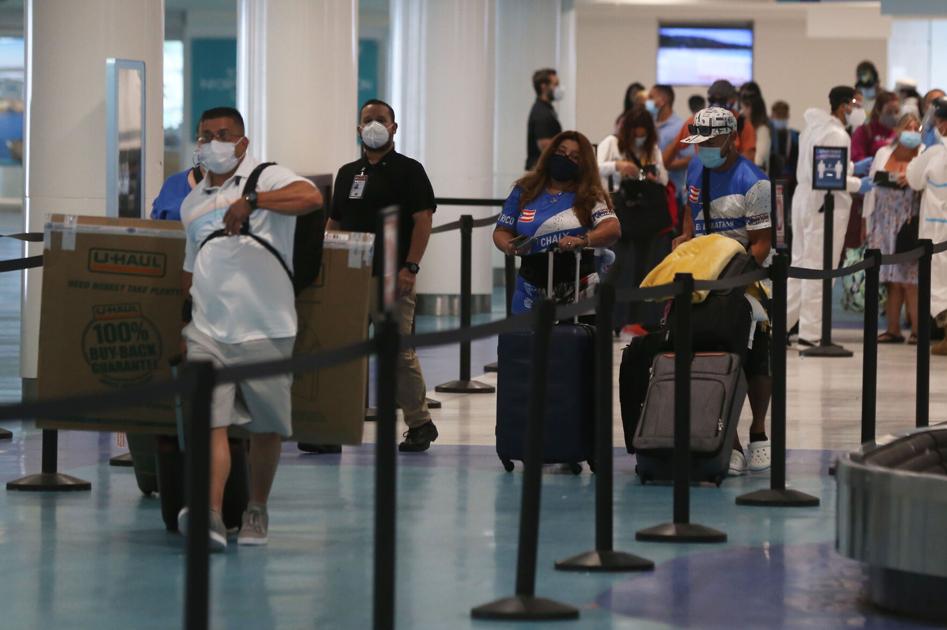 Beginning Friday, October 29, anyone with a covid-19 digital ID card known as a Vacu-ID and arriving on flights from the United States will not need to complete the Health Department's Traveler Application Form.
Governor Pedro Pierluisi announced this today by his order.
Meanwhile, unlike those who present their Vacu-ID through the CESCO Digital app, people showing their Vacu-ID through the Apple Wallet must also present an alternate identifier.
"Thanks to the data entry system of the Ministry of Health's Vaccination Program (PREIS), the government already has information about people who have been vaccinated so that we can expedite the process of entering the island," the governor said.
However, those who do not have a Vacu-ID will have to continue filling out the traveler's declaration as usual.
For his part, Enrique Völkers Nin, Director of the Office of Innovation and Technological Services, stressed that "the implementation of Vacu-ID at Luis Muñoz Marina International Airport is another example of how our administration is using technology to accelerate the provision of services, facilitate processes such as queuing, and improve direct service to citizens. "
Secondly, Those who have a Vacu-ID will present it on a special line in which they will show the "QR code" of the application. to validate it with the existing system and automatically register with Safe Monitoring and Reporting for Public Health, also known as Sara Alert.
In case Adults traveling with minors over two years of age must complete a Traveler's Declaration, Covid-19 Alert, and both can use the dedicated Vacu-ID line.