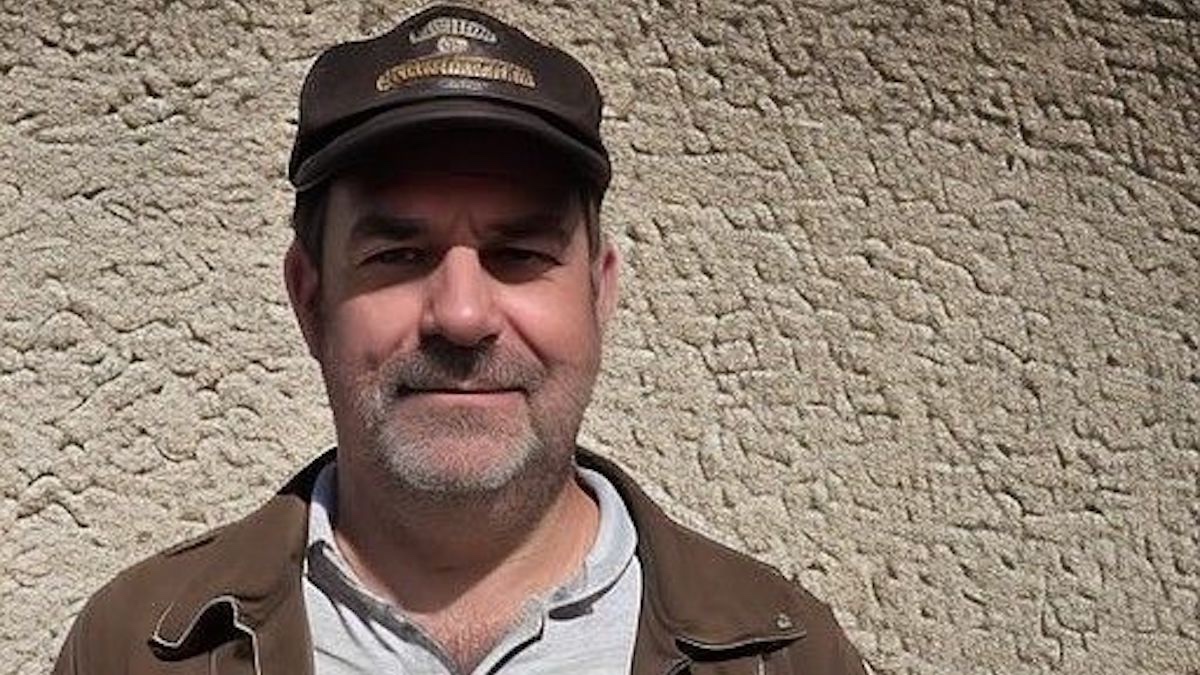 Let's talk about Artificial Intelligence applied to relive emotions. It was in March of last year that we learned of the existence of deep nostalgia, a tool capable of animating photographs and used to revive the dead. This tool has evolved thanks to the Artificial intelligence and now it is possible to time travel from the dawn of mankind to the future. Do not miss the latest twist on the My Heritage site, which provides you with a very curious tool. I tried and here are the results.
Artificial Intelligence takes you on a journey
Yesterday I received an e-mail from My Heritage, a site to which I subscribe and through which I was able trace my origins with the DNA kit. In the mail he informed me of the release of a new tool and they presented it that way.
"Have you ever wondered what you would look like if you were born in the time of your ancestors centuries ago? Using state-of-the-art technology, AI Time Machine™ creates stunning images of a person in different periods of history. With AI Time Machine™, you can see yourself as an Egyptian pharaoh, a medieval knight or a Viking, a 19th century lord or lady, and much more, with just a few clicks!»
Well, neither short nor lazy, I decided to try it. I clicked on the email itself and the browser opened with the web inviting me to join this incredible journey.
It must be said that it is not about uploading photos and they will put filters. Not at all, you have to go up, at least, 20 photographs so that the tool can do its job well. Some full length, others close-up and others in profile. You must appear clean, clear, and without items such as glasses or hats. It is also not recommended to appear with a lot of makeup or ornaments. For you to get an idea of ​​the results, the first thing is that you know me by my physical appearance. In this link You can see a current photo of me.
You also cannot appear naked or with other people and between the oldest and most recent photo It shouldn't be more than three years. My excitement was growing, and since I didn't want to miss the chance, I uploaded 17 photos, not the recommended 20.
However, the tool you did your job well. Now I will illustrate with some examples, although the cover photo already gives an example, I am characterized as an old airman.
Once I uploaded all the photos, I got a message saying that the process can take up to 90 minutes. Indeed, it was like that, after that time I received an email with the results, of which I put a sample.
In this photo I am a 19th century American pioneer, not bad since I don't have a beard and none of the photos I contributed showed me such a smile.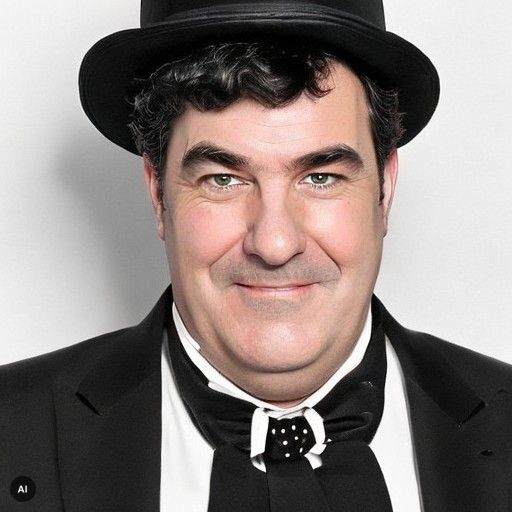 Supposedly in this one I'm a lord, I don't know if from Britain or the United States. Good results and correct lighting.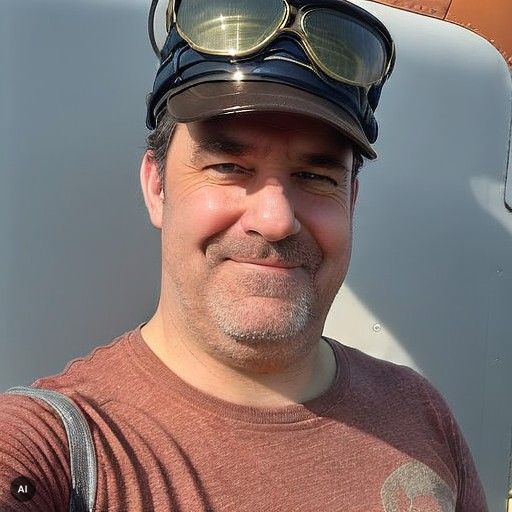 Here he shows me as an aviation pioneer, curious, the result of the shadow, very well done.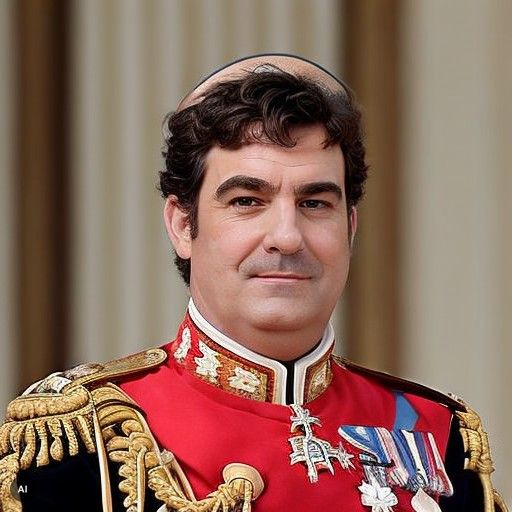 Here characterized as a member of the French royal house. Curious that it appears as a photograph, especially if royalty in France died out in the 18th century. And that's it, this tool produces a photograph if it takes you to a time when it already existed, or you make a canvas if it's an older time. Let's start with an example.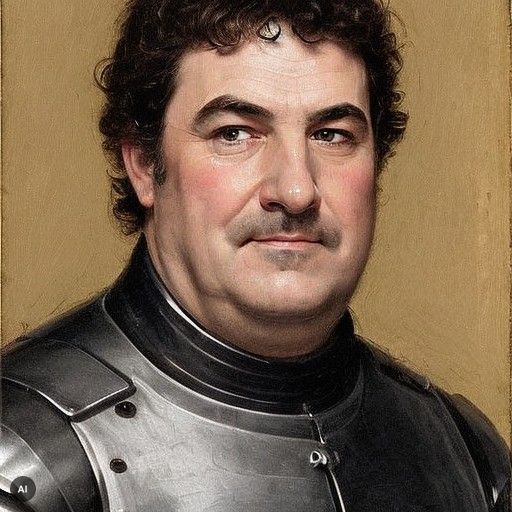 In this beautiful painting, I am a medieval knight.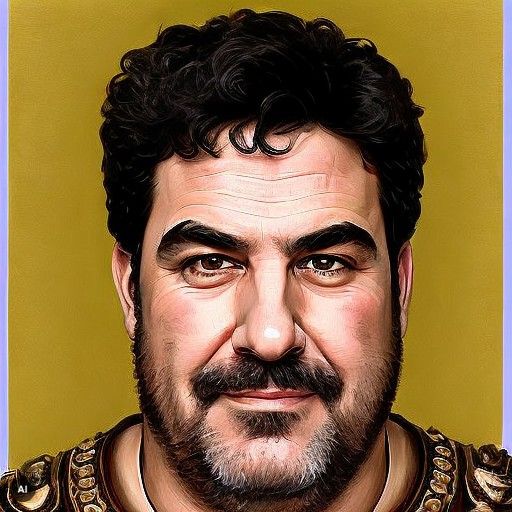 On this canvas, I'm supposed to be a Persian warrior.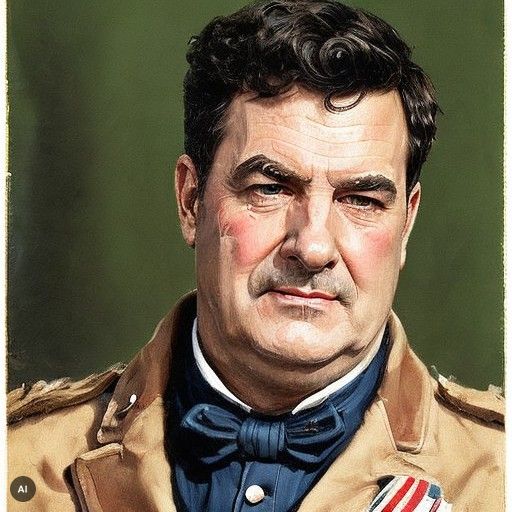 Finally, here I am common portrait, general of the British army.
And it is that the tool provides pictures to drill, because of each theme he proposes, he takes 8 photographs. A simple example below, in everything I am a Persian warrior.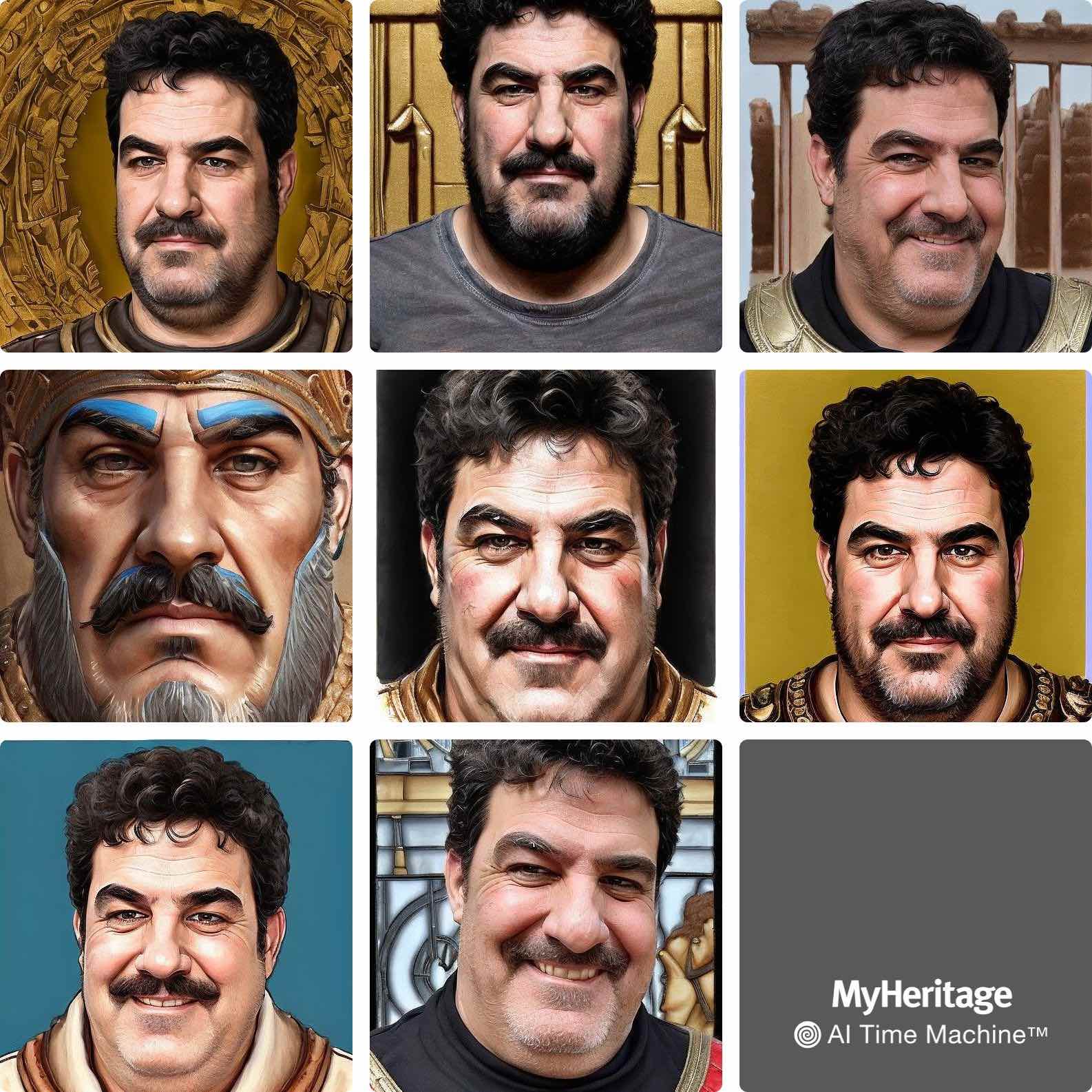 The possibilities are all those that I detail below. You can even appear with a gender opposite to yours, although it must be said that the tool does not work very well in this sense. For example, in 16th century royalty, as a woman he sometimes took me out with a mustache, when in real life I don't wear it.
Crossed
Knights Templar
fantasy knight
Aztec
Renaissance scholar
16th century royalty (male)
16th century royalty (female)
Musketeer
Portrait of Rembrandt
Baroque
Pirate
pirate painting
18th century France
18th century France (woman)
18th century French aristocrat
french royalty
Noble (lord)
american pioneer
Civil War soldier (daguerreotype)
civil war soldier
Civil War General
Cowboy
arctic explorer
russian tsar
World War I fighter pilot
1920s
Aviator
British Army General
1950s
1960s
1970s
punk rocker
Astronaut
Pilot
Racing Pilote
Scottish
buddhist monk
Rainforest Tribe Member
amazon shaman
futuristic cyborg
The shipment also has some flaws, there are photos in which my face is completely blurred, there are not many, but obviously this is something that needs to be tweaked. I don't know if it has to do with not uploading the recommended 20 photos, but 17. Anyway, as an experience it is very curious and there are truly amazing results. The Artificial intelligence This can give us very pleasant sensations.
If you want to take a look at it, you can try it from this link. The results are, to say the least, very curious. Pay attention to everything they tell you about the tool, stick to the time frame so that no more than three years elapsed between one photograph and another, and follow the prompts to find out how many of each type to download, whether it's a close-up, a long shot, or a profile. Although the program can take up to an hour and a half to complete the whole process, the options are amazing and there is a wide variety. The Artificial intelligence it works great like this, so be sure to try the free time travel tool.