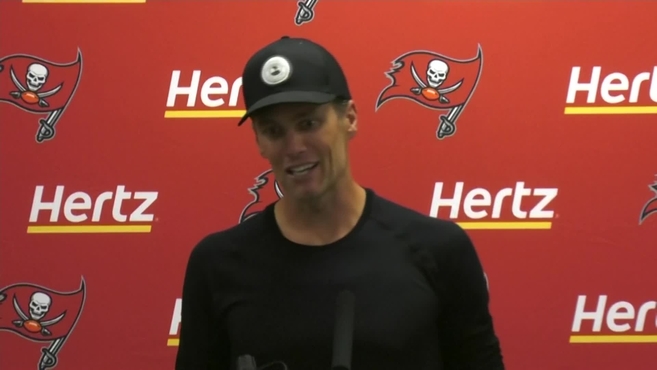 Tom Brady as the first 45-year-old starting quarterback in NFL history looked quite a bit like the younger versions.
Dak Prescott and the Dallas Cowboys were left with an old, familiar feeling that isn't quite so fuzzy.
Brady and Mike Evans connected on a punctuating touchdown, Leonard Fournette ran for 127 yards, and the Tampa Bay Buccaneers dominated the Cowboys 19-3 in a season opener Sunday night.
Brady, who improved to 7-0 against the Cowboys, was 18 of 27 for 212 yards with an interception