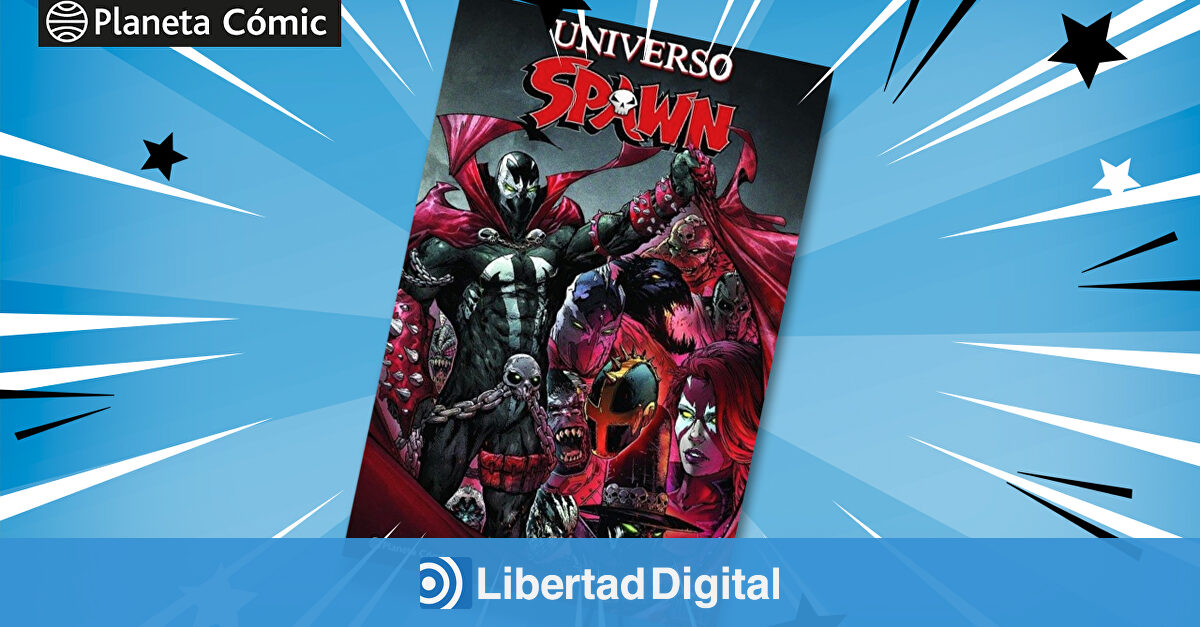 "The intention is not for our ideas to live exclusively within the comics industry, but to have value and value outside of that industry. My spawn character was an example of what can happen to one's own creation… so what is it? ? What are the possibilities when hundreds of creations are gathered together? Marvel and DC have shown us that a collective group of characters living together in a shared universe can resonate globally. I think it's time for David to try and join the same scene as the Goliaths of the world." Those were the words Todd McFarlane used a few months ago to talk about his new idea: to create a Spawn Universe.
In recent years, we've seen movies bring the so-called comic book universes and multiverses to the big screen, by finding, for example, three different Spider-Men in one movie. Each of them comes from a different universe and that seems new in the movies, but it's been around in the comics for decades and that's what Todd wants for his Spawn character. Created in the 90s, the Hellspawn will take another leap in their evolution from this Spawn Universe we're talking about today here in this review.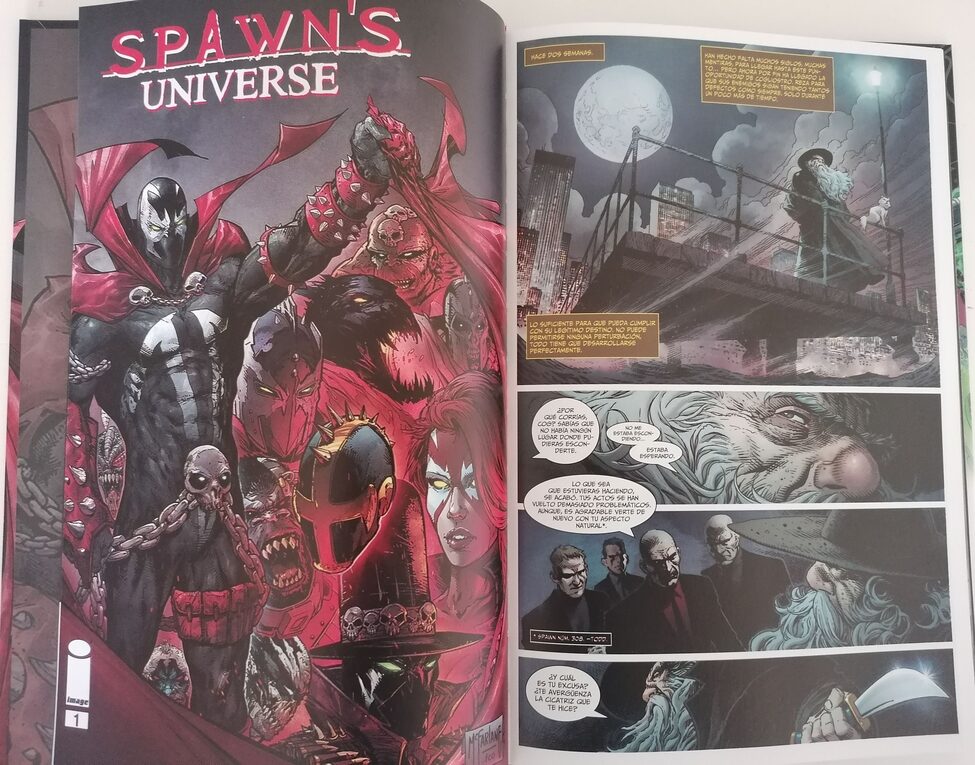 First of all, the technical section: by Todd McFarlane, hardcover, art by Jim Cheng, Brett Booth and Marcio Takara, 104 pages and price €14.95.
let's start the review
Various spawns to create a new character universe
In this special issue provided to us by Planeta Comics, Todd McFarlane begins the adventure of this Spawn universe with short stories that will introduce us to the male and female protagonists in this new adventure. Without losing sight of the Spawn continuity, Todd wants to create a series of parallel stories set outside of that continuity but woven together in the same universe. To do this, he will introduce us to other characters who will have the essence of Spawn, even if they go on independent paths for the moment.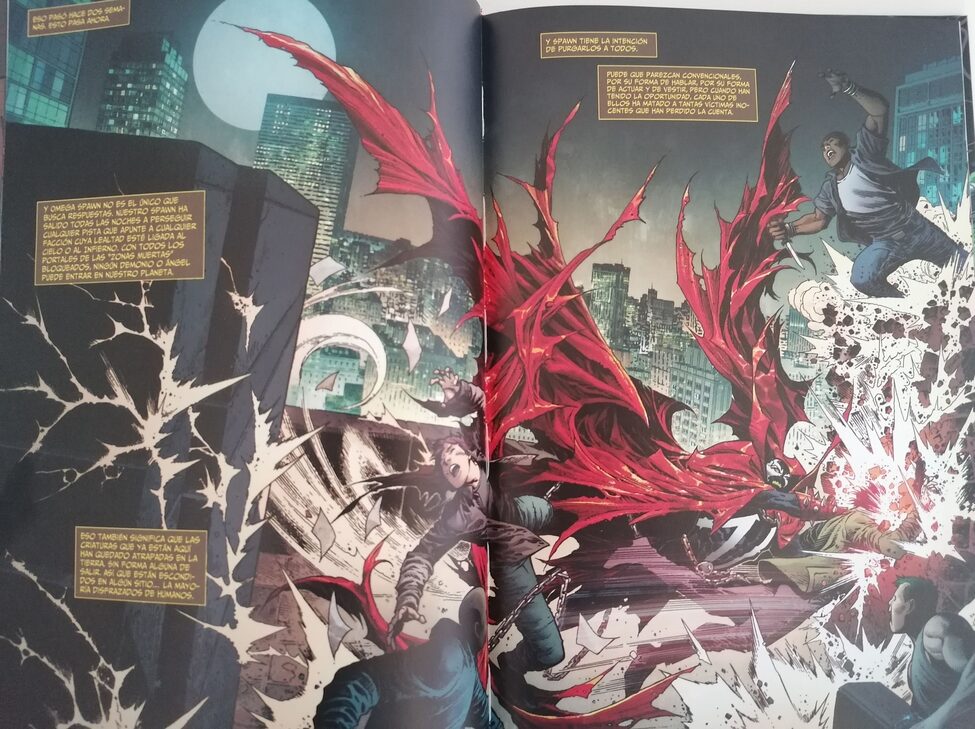 The main story was drawn by Jim Cheng. Shooter, Shooter Spawn, in charge of Brett Booth. Medieval Spawn is written by Stephen Segovia. And She-Spawn is the work of Marcio Takara. These are four stories and four characters with which a new universe begins. One of them is original, and the other three start here. In addition to this future but already existing Spawn Universe, there have been talks of many authors who will bring these stories to life, such as Donny Cates, Greg Capullo, Mark Silvestri, Jim Cheung, Sean Gordon Murphy, Javier Fernandez or David Finch. , among many others.
This special comic is not for the insiders. This warning must be clear. If you want to start reading Spawn and start here, you will get lost. If you've had a lot of experience with the character, you'll be much more appreciative of the idea Todd wants to pursue, and perhaps it's already a matter of taste, she gets your attention to keep an eye on these new series beyond being in the frame. continuity Spawn of life. At the very least, it promises the same brutality, action, chains, heaven, hell, and other symbols that this legendary anti-hero always brings with him.
Here we leave you an example of each story so you can imagine what might happen in the future. Let's start with Medieval Spawn with a short story, but full of action and overwhelming drawing, typical of an RPG story:
We continue with She-Spawn and a narrative focused on the human side of the character and the brutal division he must face: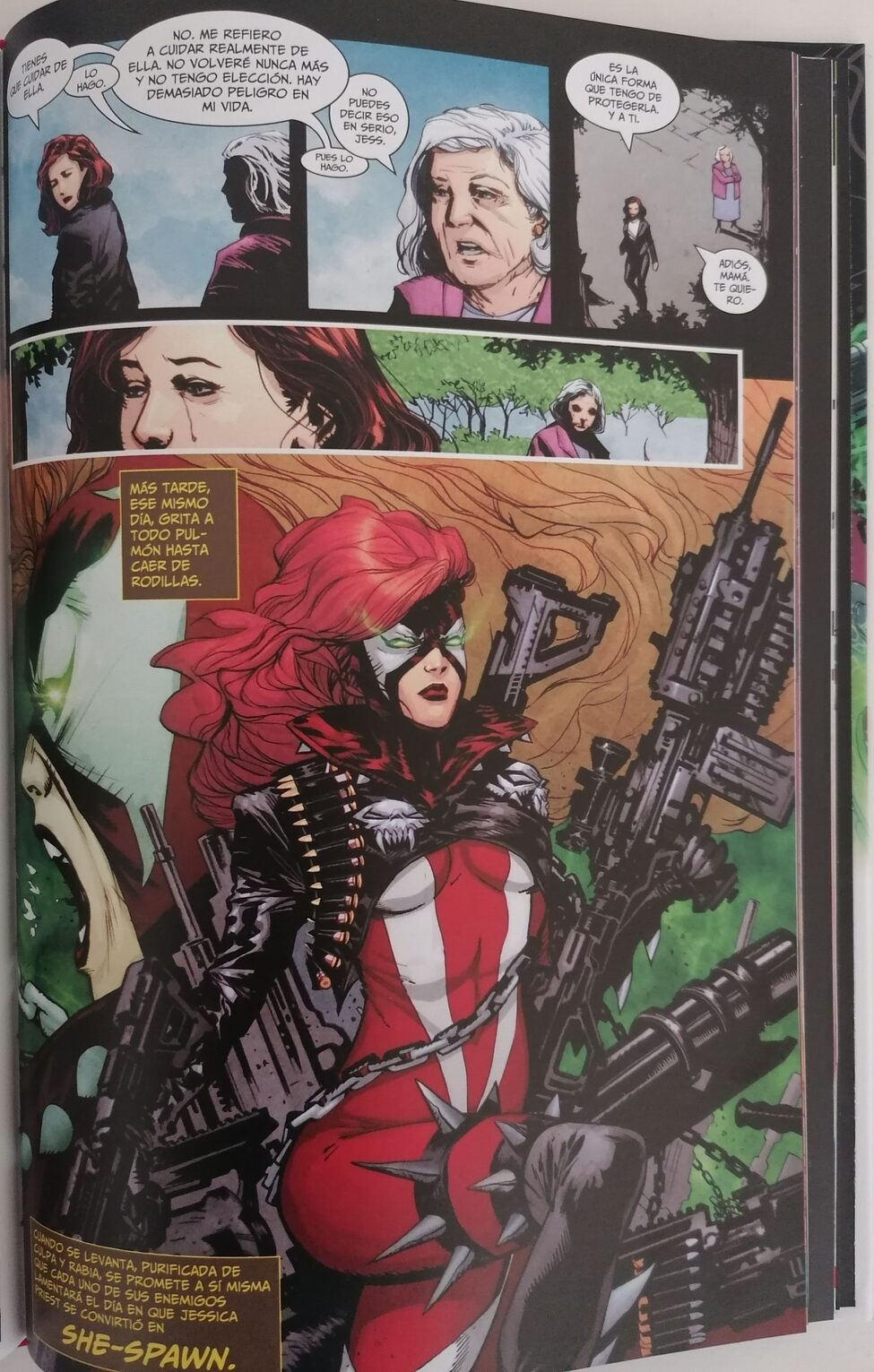 And finally, the Gunslinger, who comes to life in the middle of the forest thanks to a spectacular drawing by Brett Booth: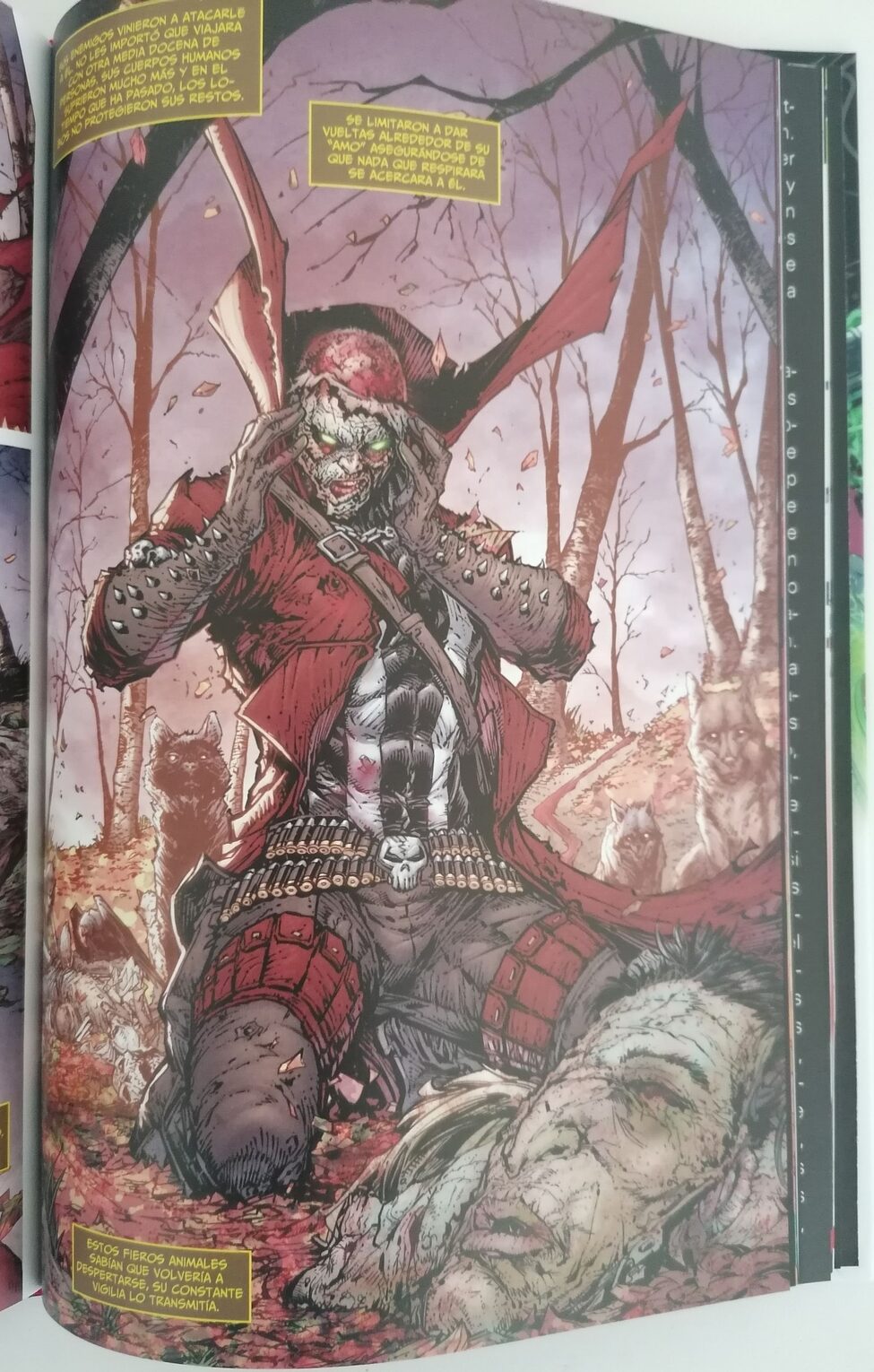 Conclusion: the comic is dedicated to Spawn fans who want, in addition to continuity, to fully immerse themselves in this new opportunity that its creator gives them. Like a comic book, this Spawn Universe is a good snack for fans and consummators who want to see the options open to them. If your idea is to start with Spawn, maybe you should find another way to start.
.