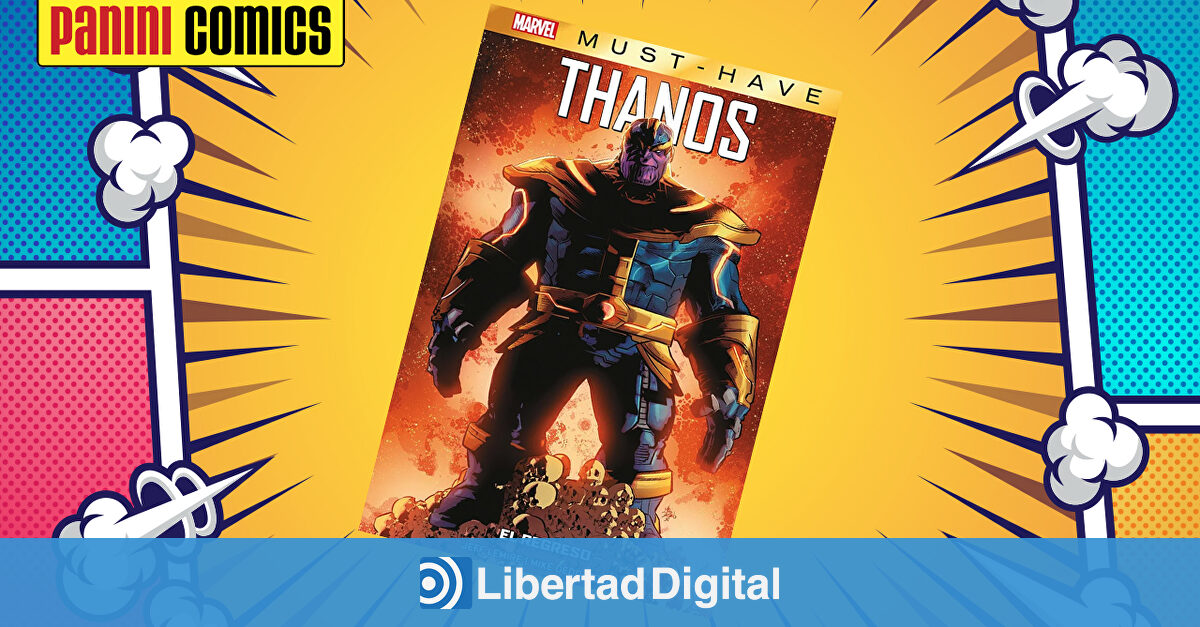 Thanos has always been a comic book classic, especially because of his irrational love of death, which has made him one of Marvel's worst nightmare superheroes. His best-known story, especially through the cinematic influences of Infinity War and Endgame, is consistent with the comic book by Jim Starlin, George Pérez, and Ron Lim. But besides this story, well known from comics and films, we find other stories like this one that we offer today for analysis.
This is Thanos El Regreso's Must Have, a work written by Jeff Lemire and drawn by Mike Deodato Jr. that will tell us about the return of the mad titan and all that this return will mean for enemies and former allies.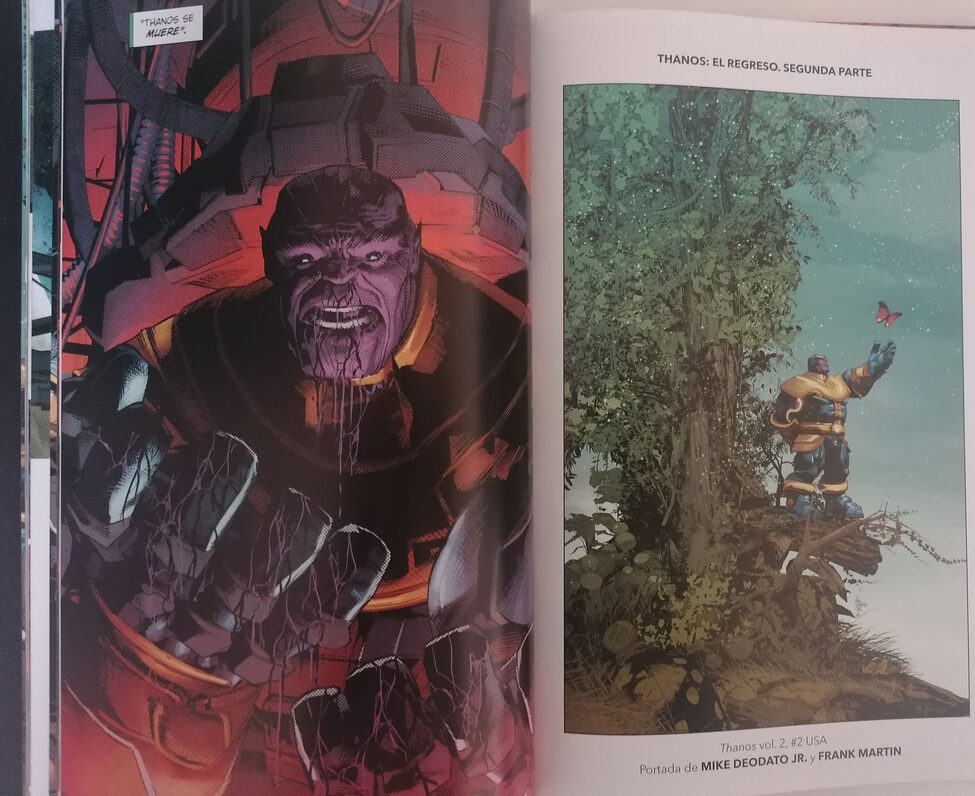 Before we dive into the review, let's get to the technical part: Screenplay by Jeff Lemire, art by Mike Deodato Jr., contains Thanos. 1-6, 152 pages, hardcover, Panini Comics and price €18.
let's start the review
An interesting return with a premise that guarantees blood and destruction.
It's no accident that Thanos is called the Mad Titan. They do this because he is one of the most important villains in comic book history who bases all his evil on an irrational love of death. An obsession that led him to destroy half the universe with a simple snap of his fingers. However, in this Must Have we will see a very different Thanos than the one we are used to reading in cartoons or seeing in cinemas. Here we will see him frightened and at dusk. Yes, this story of Lemire will put before our eyes a sick Thanos, who is on the verge of death and is completely obsessed with finding a solution to his illness.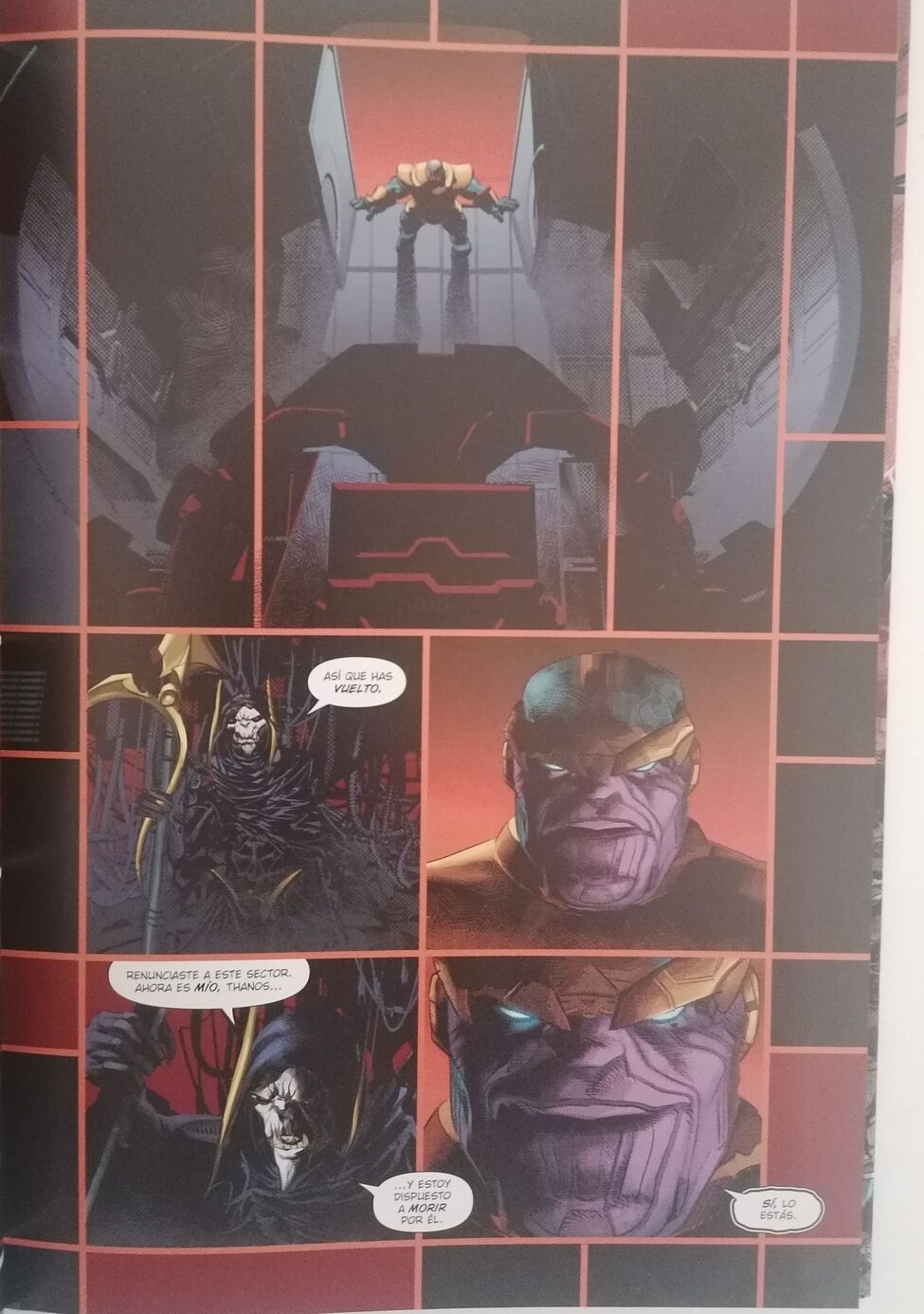 The story is divided into two parts. On the one hand, we will find the Mad Titan looking for a cure and leaving a trail of murders in his wake for the lack of solutions they give him. On the other hand, his son Thane, his brother Eros, and characters like Nebula will join forces to take advantage of this situation and kill the purple monster. This scenario, full of conspiracies, battles and action, will especially develop in the part that shows us Thanos driven mad by his paradoxical fear of death. The most brutal and bloody scenes will be associated with the titan's desperate desire to escape from what is killing him inside. This brutal and powerful narrative is spearheaded by the always entertaining Jeff Lemire, who takes a few pauses in the story, making it an easy-to-read comic with good forward speed.
The least that is required of a Thanos story is majesty and darkness, which Lemire achieves when accompanied by the figure of the successful Mike Deodato Jr. The Brazilian cartoonist perfectly embodies this idea of ​​an injured but imposing Thanos. He is a lion about to die, but his cruelty and outbursts of power continue to cause panic among his enemies. Here is what is shown in Mike's drawing. Thanos, even at dusk, is colossal by his mere presence and, of course, in battle. In addition, each closed frame of the titan shows the accumulated rage for not being able to get out of the situation in which he found himself. Far from giving up, Thanos is just as dangerous, even if it's just based on desperate killing and fighting, which will delight those who come to this comic in search of a good titan story.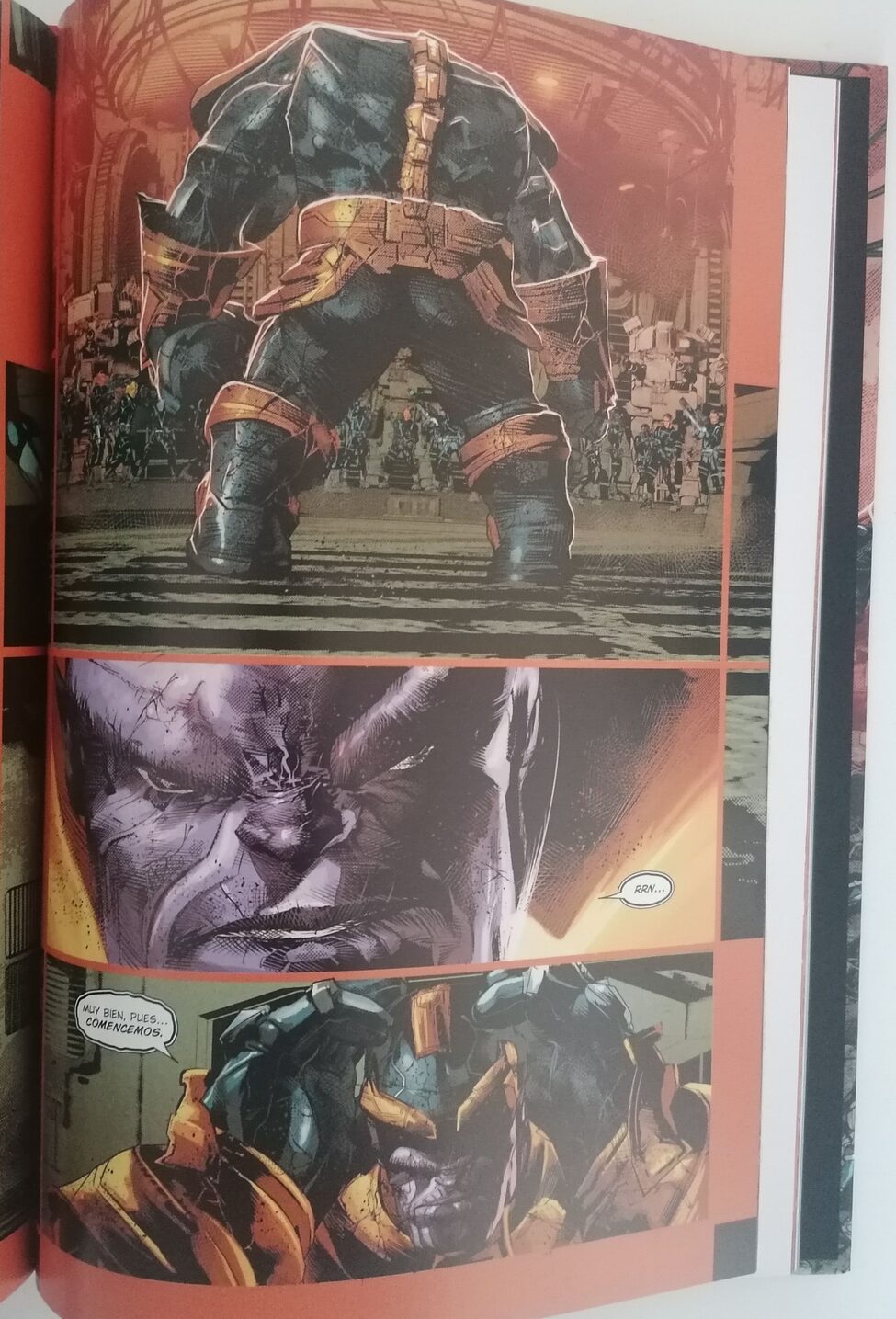 On the other hand, Lemire knows that remembering the past is the perfect way to pay homage to the veterans of this place, as well as those who want a Thanos story and choose this one. From time to time we will see small interviews with different characters who knew firsthand about the worst transgressions of Thanos. Consider, for example, the saga of the Infinity Gauntlet or the destruction of his home planet. All this will help the experienced reader remember the good old days or the new ones in order to contextualize everything that he reads in this comic.
Finally, it should be noted that the more or less secondary story of Thanos' son, Thane, is less spectacular at the beginning, perhaps slower, but necessary for the final plot twist and final climax of the story.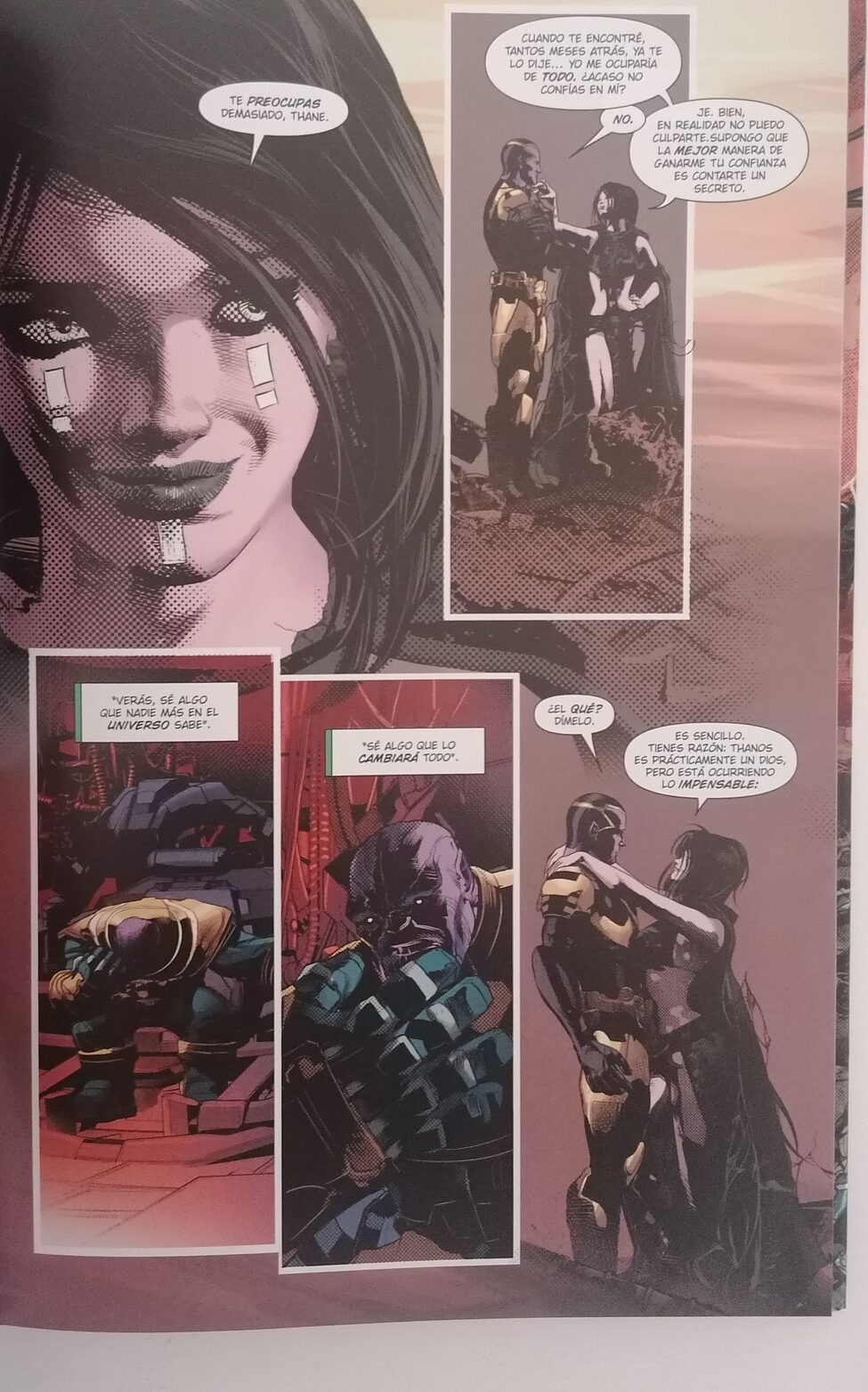 Conclusion: A good way to get closer to the lesser-known tale of the mad titan. Lemire always guarantees entertainment, and Deodato signs an outstanding drawing. The elements that made the figure of Thanos great are here, and as is the case with characters like Wolverine with the famous Logan, a good story of a wounded legend in his twilight always brings a lot to fans of this universe.
.