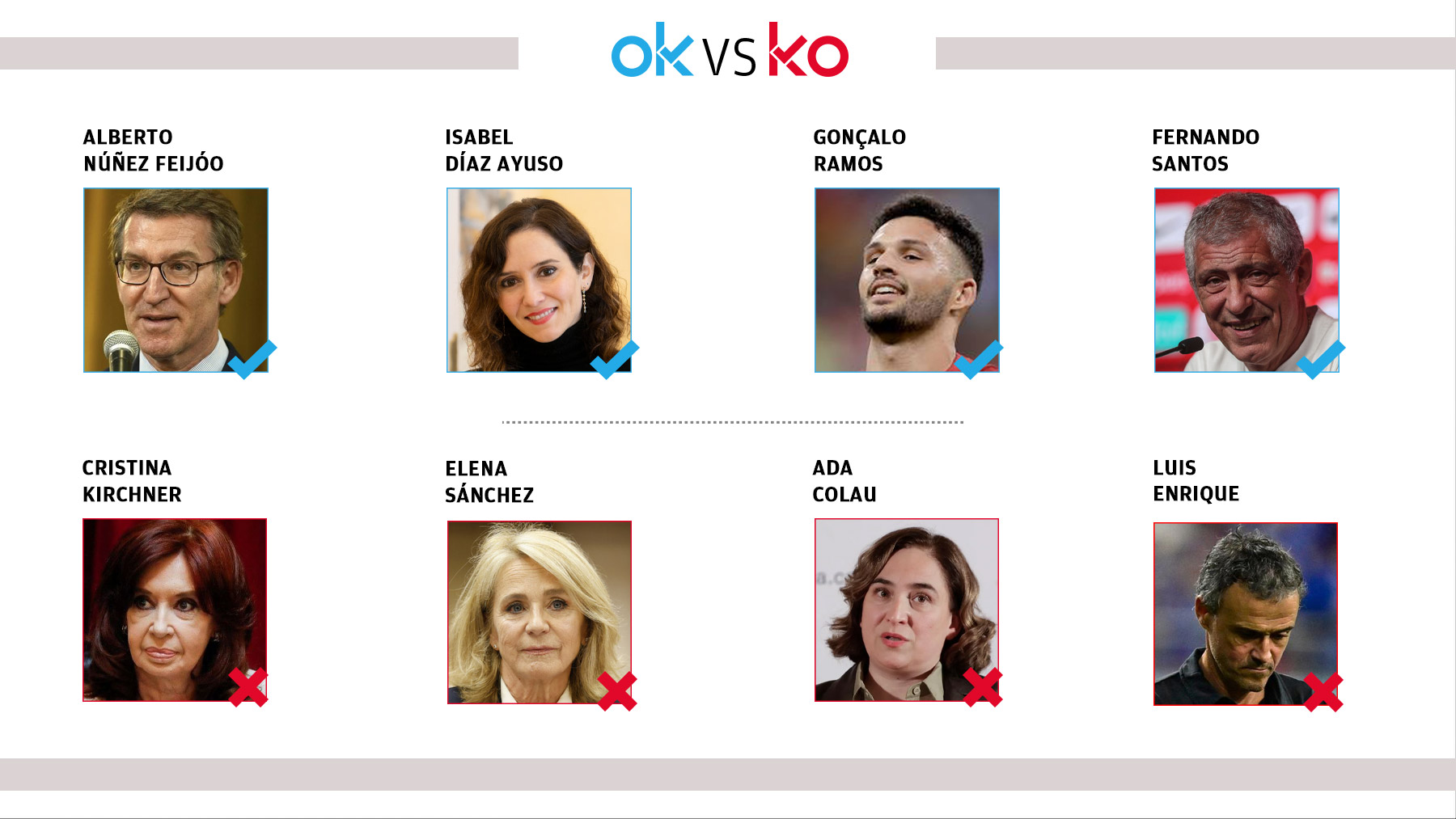 OK: Alberto Núñez Feijóo
For pointing out that Sánchez represents a "threat" to the Constitution.
OK: Isabel Diaz Ayuso
For defending the Constitution against the "institutional deterioration" caused by Sánchez.
OK: Goncalo Ramos
For leading Portugal to a resounding victory with a hat-trick.
OK: Fernando Santos
Because Portugal complied and reached the quarter-finals after eliminating Switzerland 6-1.
KO: Cristina Fernandez de Kirchner
Because she was sentenced to six years in prison for corruption.
Knockout: Elena Sanchez

Because RTVE celebrated Morocco's victory over Spain on its social networks.
Knockout: Ada Colau
For keeping two handpicked counts of sexist harassment.
KO: Luis Enrique
Because Spain left by the back door of the World Cup when they fell to Morocco.