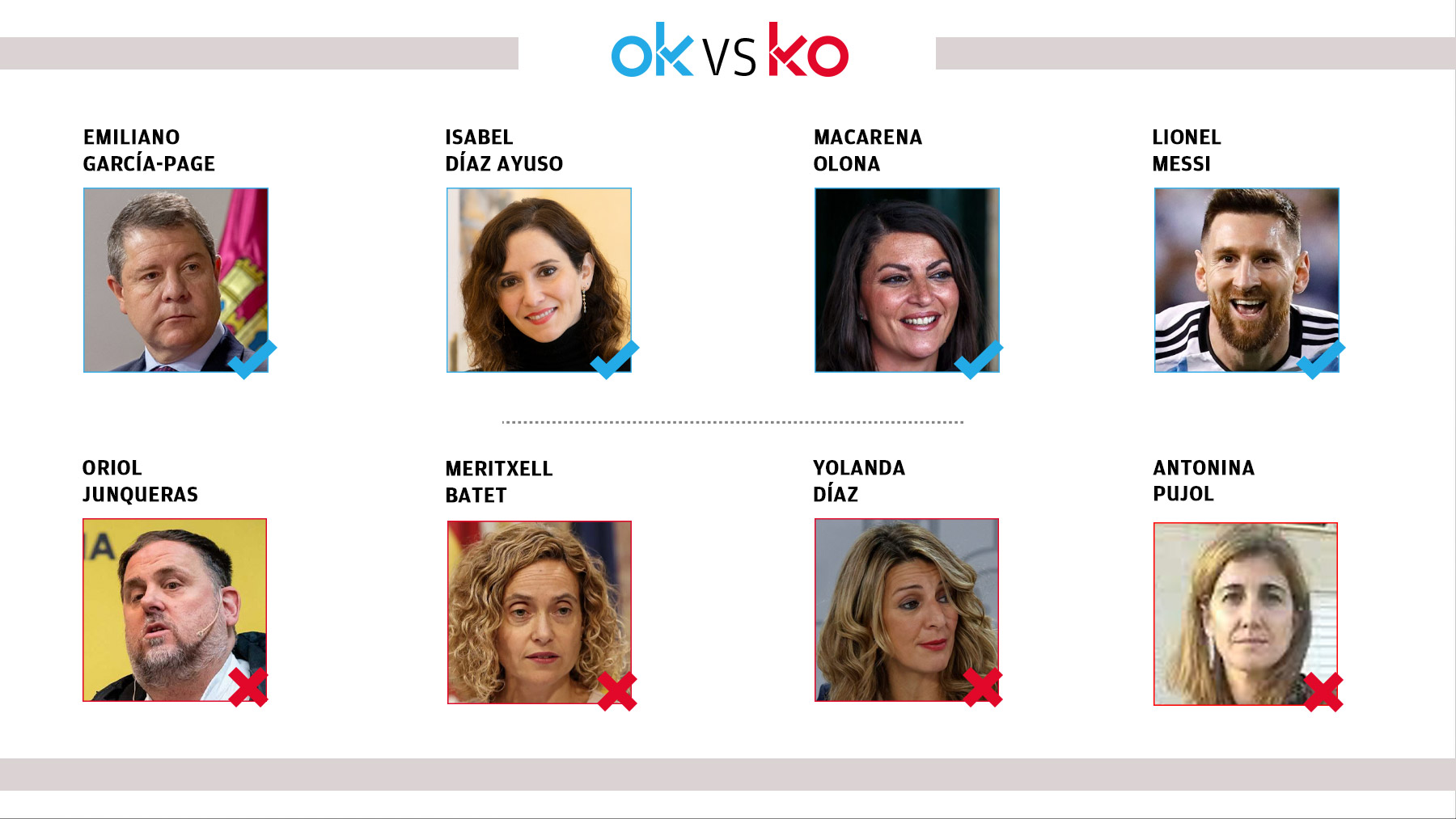 OK: Emiliano Garcia-Page
Because he took a step forward against Sánchez and his pacts with the putschists.
OK: Isabel Diaz Ayuso
Because the Community of Madrid will have 40 million for direct aid to mothers.
OK: Macarena Olona
For having rejected Vox's motion of censure: "Today it is only good to attack the PP".
Okay: Lionel Messi
For leading the Argentinian team to the World Cup final in Qatar.
KO: Oriol Junqueras
To brag that the Criminal Code does not provide for the holding of a referendum.
KO: Meritxell Batet
For once again gagging a People's Party deputy with his censorship.
Knockout: Yolanda Diaz
Because the Government will be able to prohibit an ERE from invading the powers of the CCAA.
KO: Antonina Pujol
For banning a Spanish flag from the Baltasar Porcel Majorcan Institute.