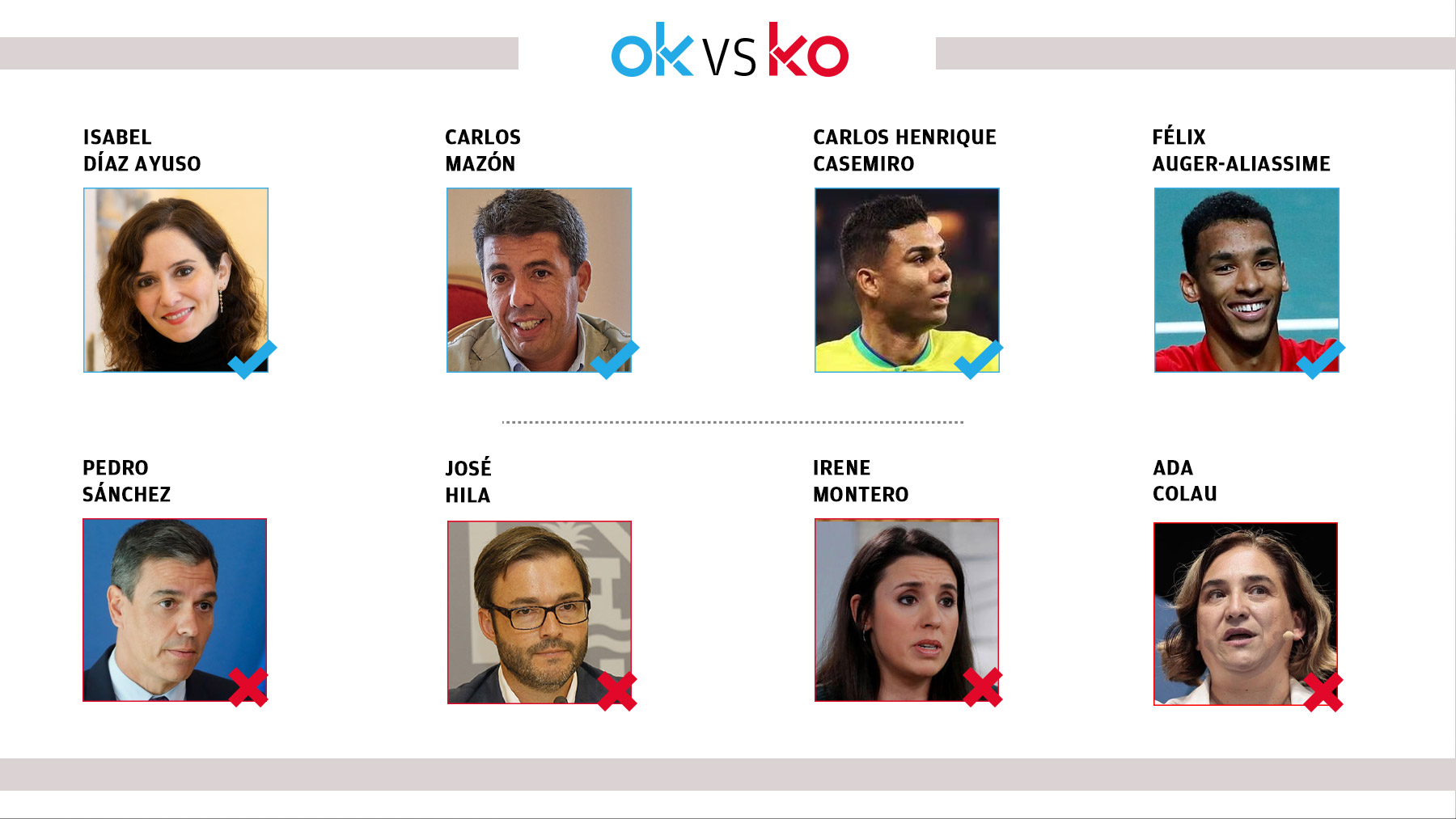 OK: Isabel Diaz Ayuso
For warning Montero that Trans Law violates the presumption of innocence.
OK: Carlos Mazon
Because he promises a model of freedom like that of Ayuso for Valencia.
OK: Carlos Henrique Casemiro
For giving Brazil victory with a superb goal against Switzerland at the World Cup in Qatar.
OK: Felix Auger-Aliassime
Because Canada devastates Australia and wins the first Davis Cup in its history.
Knockout: Pedro Sanchez
For saying he will go down in history for exhuming Franco.
KO: Jose Hila
Because the mayor of Palma defends the teacher who forced the removal of the Spanish flag.
KO: Irene Montero
Because illegal immigrants with a deportation order will be able to stay if they accept their law.
Knockout: Ada Colau
Because his sectarianism could not avoid Spain's party in Barcelona.