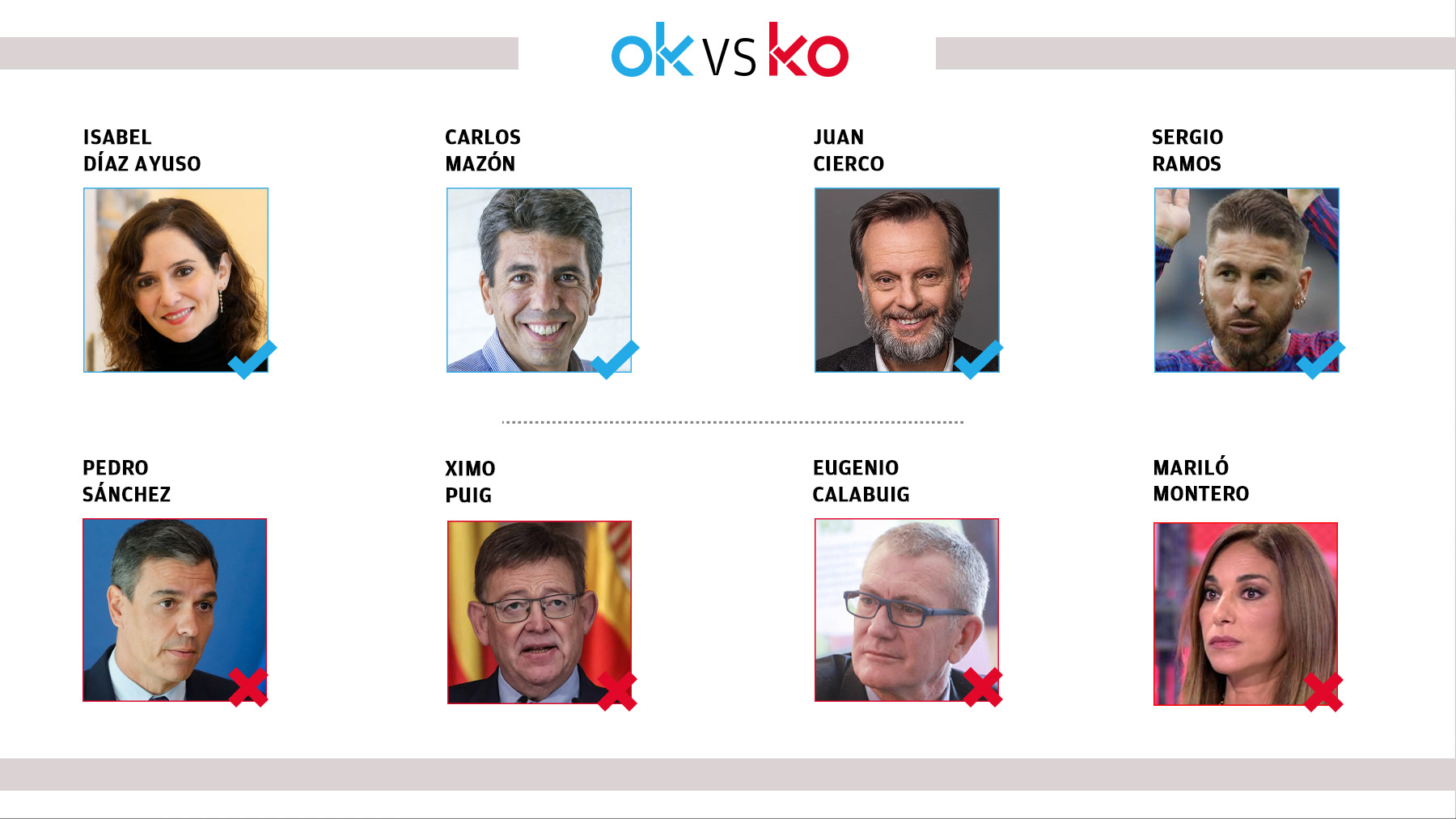 OK: Isabel Diaz Ayuso
For having denounced the project of the left to transform Spain into a republic.
OK: Carlos Mazon
For demanding a bond of 100 million electricity for micro-SMEs and the self-employed.
Agree: John Cierco
Because the company director of Iberia claims to eliminate the mask on flights.
OK: Sergio Ramos
For justifying his figure in the face of Luis Enrique's refusal to take him to the World Cup.
Knockout: Pedro Sanchez
Because the police and the Civil Guard accuse him of disarming the state by eliminating sedition.
KO: Ximo Puig
Because he has 27 medical patients in Alzira without hospital beds.
Knockout: Eugenio Calabuig
Because he will have to explain himself to the judge on the contracts that bind him to the 'trial'.
Knockout: Marilo Montero
For asking for the direct and shameless vote for Reyes Maroto in Madrid.