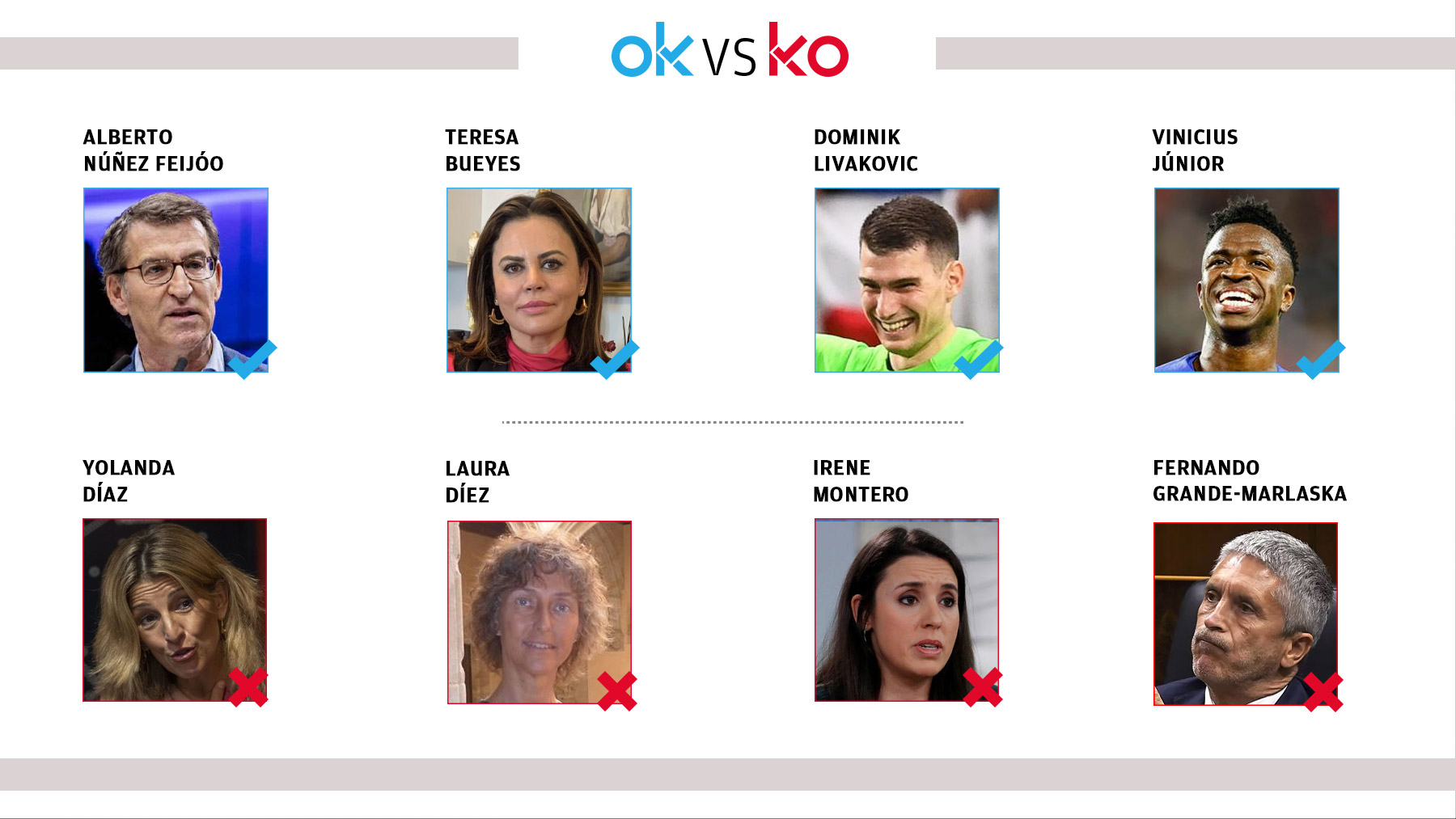 OK: Alberto Núñez Feijóo
Because he retains an advantage of 38 seats over Sánchez according to the OKDIARIO poll.
OK: Teresa Bueyes
For having denounced that the trial of mafia boss Cursach was "a perversion" of Justice.
Agree: Dominik Livakovic
Because the goalkeeper is Croatia's new hero after saving three penalties against Japan.
OK: Vinicius Jr.
Because it was created during the World Cup and Brazil celebrated it… with two dances!
Knockout: Yolanda Diaz
Because the communist will promote Pope Francis' book with Father Ángel.
Knockout: Laura Diez
Because the candidate> KO: Irene Montero
Because in Cádiz, three abusers and a pedophile took advantage of his botched law.
KO: Fernando Grande-Marlaska
Because Latino gangs total three attacks per week in Madrid and the use of firearms is growing.