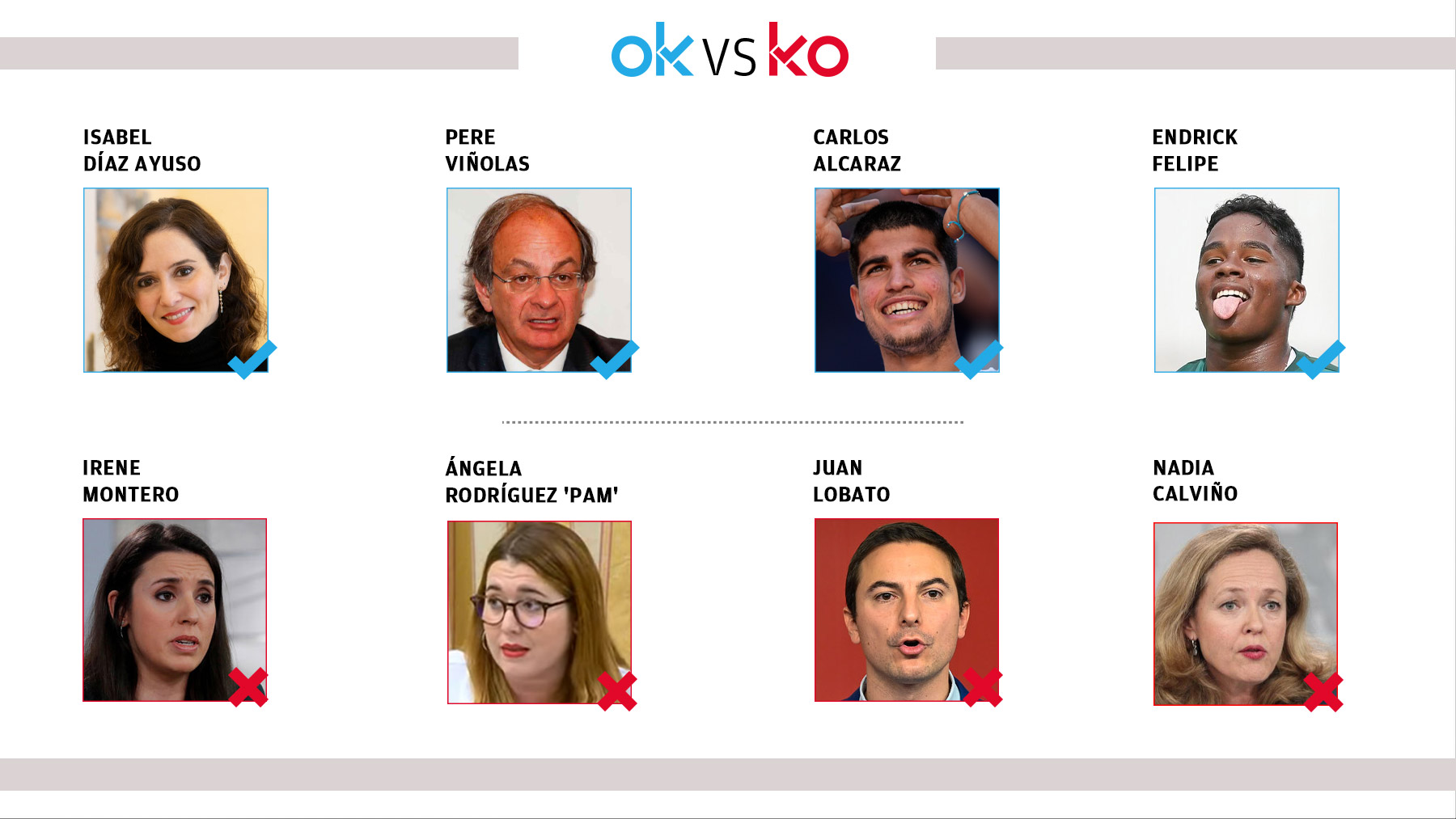 OK: Isabel Diaz Ayuso
Because OKENCUESTA shows that it has 9 more seats than the entire left.
OK: Father Vinolas
Because Colonial doubled its net profit compared to last year.
OK: Carlos Alcaraz
Because he was honored as number 1 of the year at the ATP Finals.
OK: Endrick Felipe
Because the Brazilian pearl will travel to Spain to meet Real Madrid.
KO: Irene Montero
Because justice points out that their attacks "unprotect the victims".
Knockout: Angela Rodriguez "Pam"
Because the number 2 of Equality allows himself to let go of the judges: "Formense!"
KO: Juan Lobato
Because he encouraged a protest that actually benefits the ultra-left.
KO: Nadia Calvino
Because up to seven economic organizations deny their GDP forecasts.