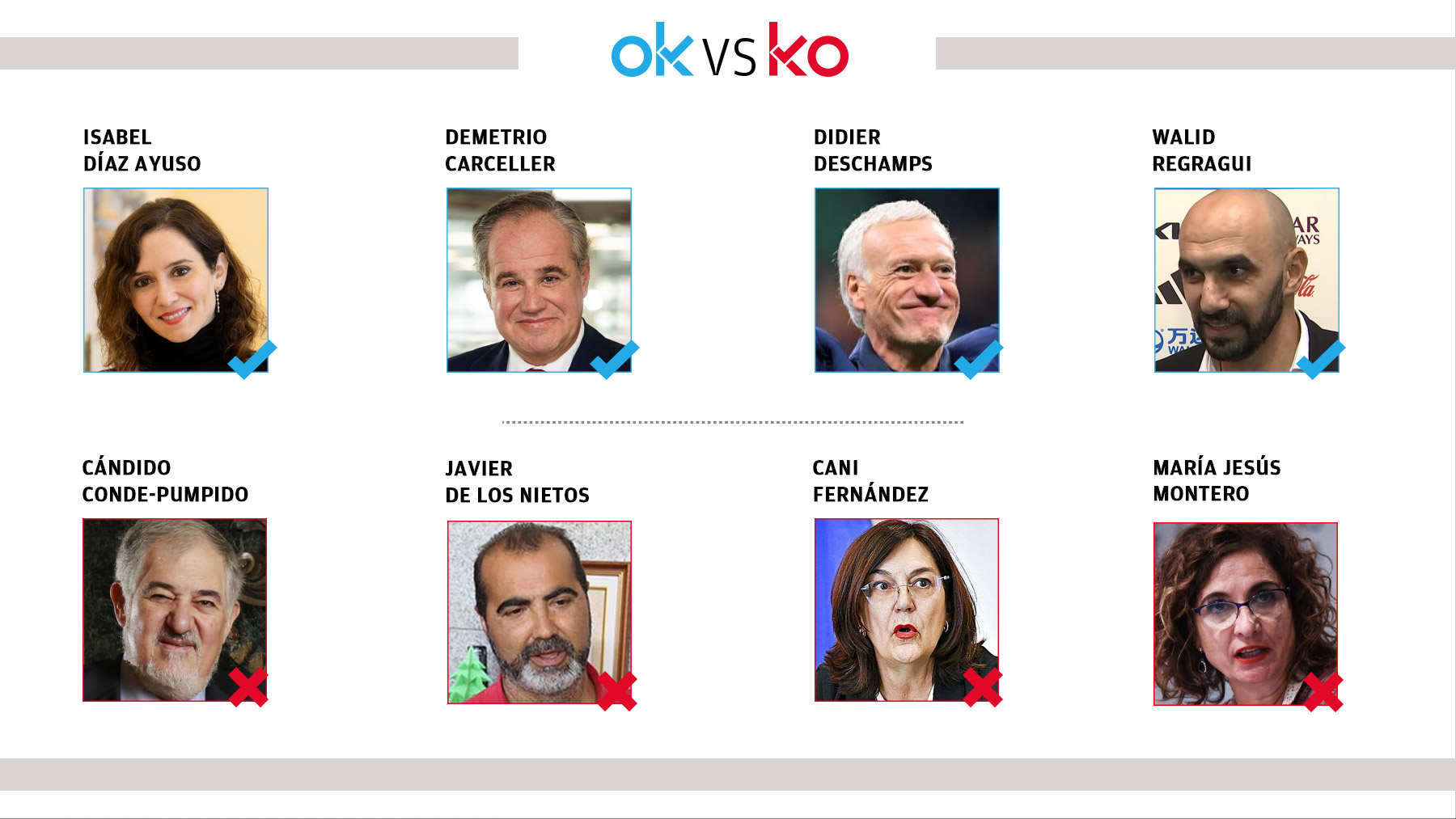 OK: Isabel Diaz Ayuso
Because alert that Pablo Iglesias is maneuvering to be rector of Complutense.
OK: Demetrio Carceller
For his Business Leader of the Year award from the Spain-United States Chamber of Commerce.
Agreed: Didier Deschamps
For having taken the step of leading France to two consecutive World Cup finals.
OK: Walid Regragui
Because Morocco leaves Qatar with its head held high after a great World Cup.
KO: Candido Conde-Pumpido
Because he hatches a plot to avoid paralyzing Sánchez's assault on the Constitutional Court.
KO: Javier de los Nietos
Because he paid for buses with public money to go to the demonstration against Ayuso.
KO: Cani Fernandez
For the CNMC's intolerable witch hunt against the oil companies Repsol, Cepsa and BP.
KO: Maria Jesus Montero
Because he's lying when he says he can't lower the fuel tax.