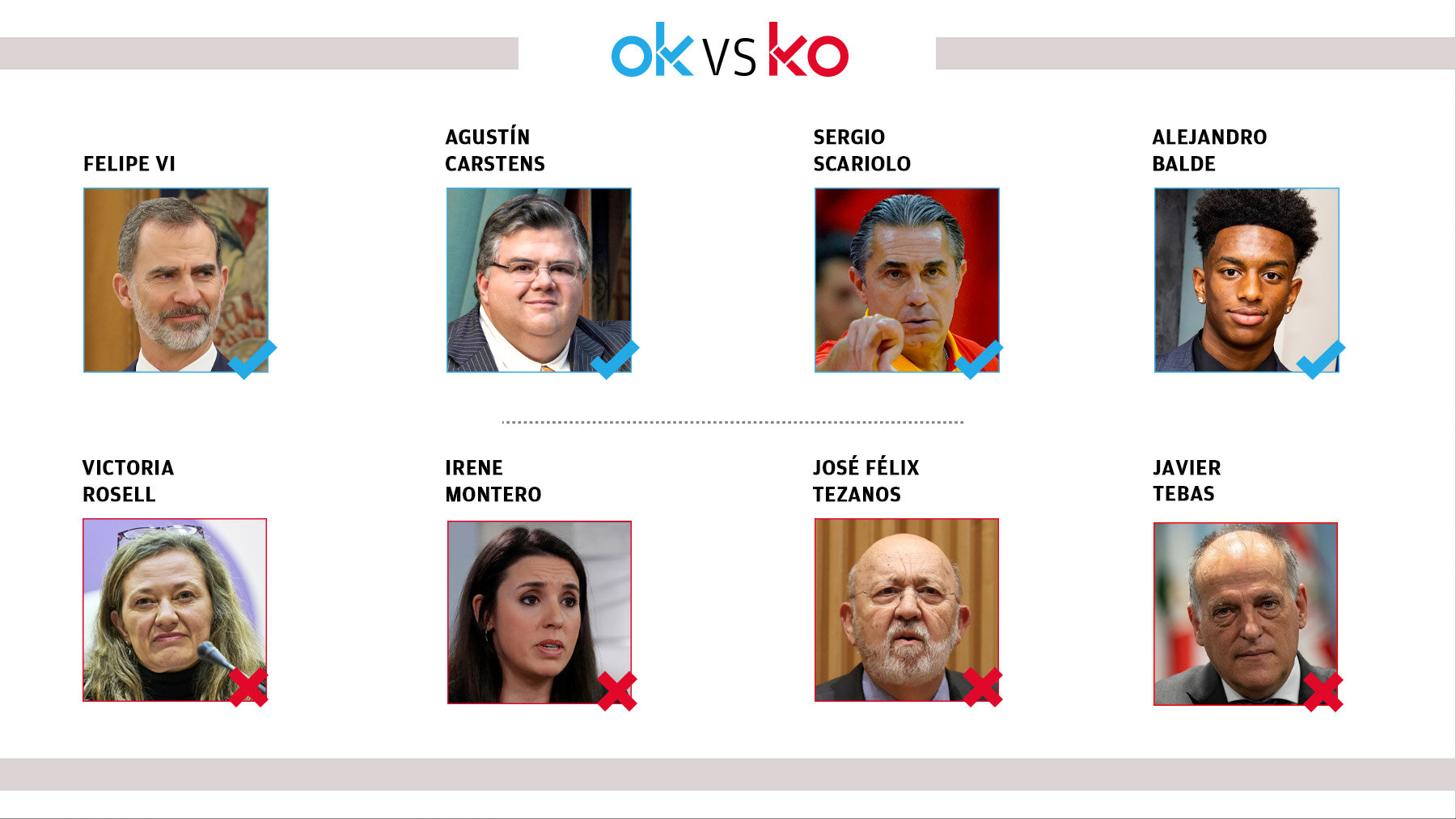 OK: Felipe VI
Because he will accompany the Spanish team on its debut at the World Cup in Qatar.
OK: Agustin Carstens
Because he received the economics prize from the King of Spain.
OK: Sergio Scariolo
Because the Spanish basketball team is already number 1 in the FIBA ​​ranking.
OK: Alejandro Balde
Because he is the reinforcement called up by Luis Enrique for the World Cup after Gayá's injury.
Knockout: Victoria Rosell
Because he wants the media to not report resources for the "only yes is yes".
KO: Irene Montero
Because the rapists who are freed by their law will not have supervision.
KO: Jose Felix Tezanos
For pulling a CIS out of his sleeve that rewards Sánchez and punishes Feijóo.
KO: Javier Tebas
Because the CNMC asks you to respect "transparency standards".