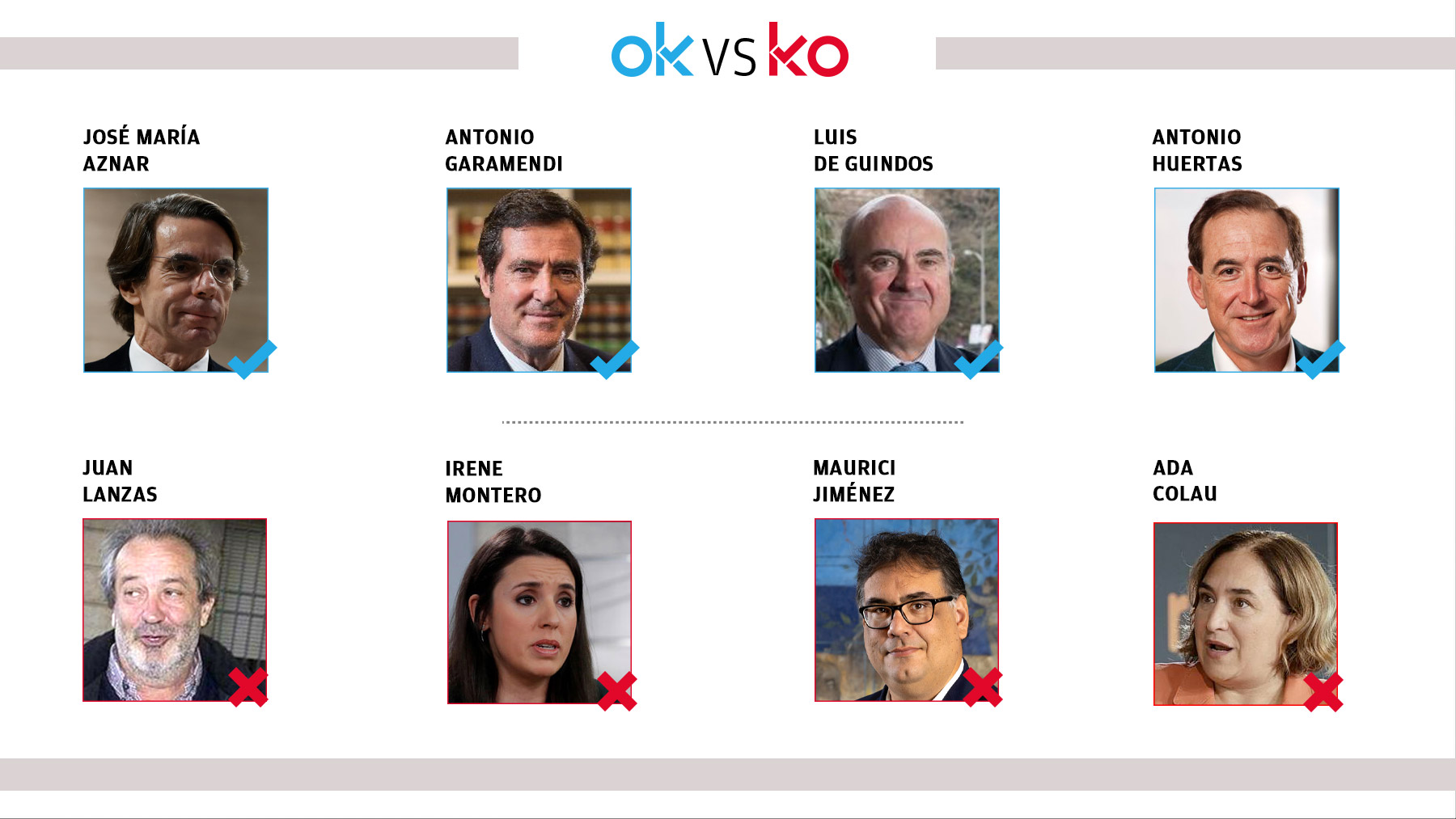 OK: Jose Maria Aznar
For portraying Sánchez as a "digger" and "partner of the torturer Otegi".
OK: Antonio Garamendi
To demand "legal security and stability" in the OKLÍDERES forum.
OK: Luis de Guindos
For having explained in the OKLÍDERES forum that fiscal policy cannot be contrary to monetary policy.
OK: Antonio Huertas
For pointing out the error of "penalizing sectors like banking or energy".
Knockout: Juan Lanzas
For being prosecuted with socialist Rivas and his brother-in-law for illegal aid.
KO: Irene Montero
Because Equality has a guide which according to its postulates is "the culture of rape".
KO: Maurici Jiménez
Because your town hall associates sexual harassment with those who speak Spanish.
Knockout: Ada Colau
To reward the association that accuses the Barcelona police of being racist.