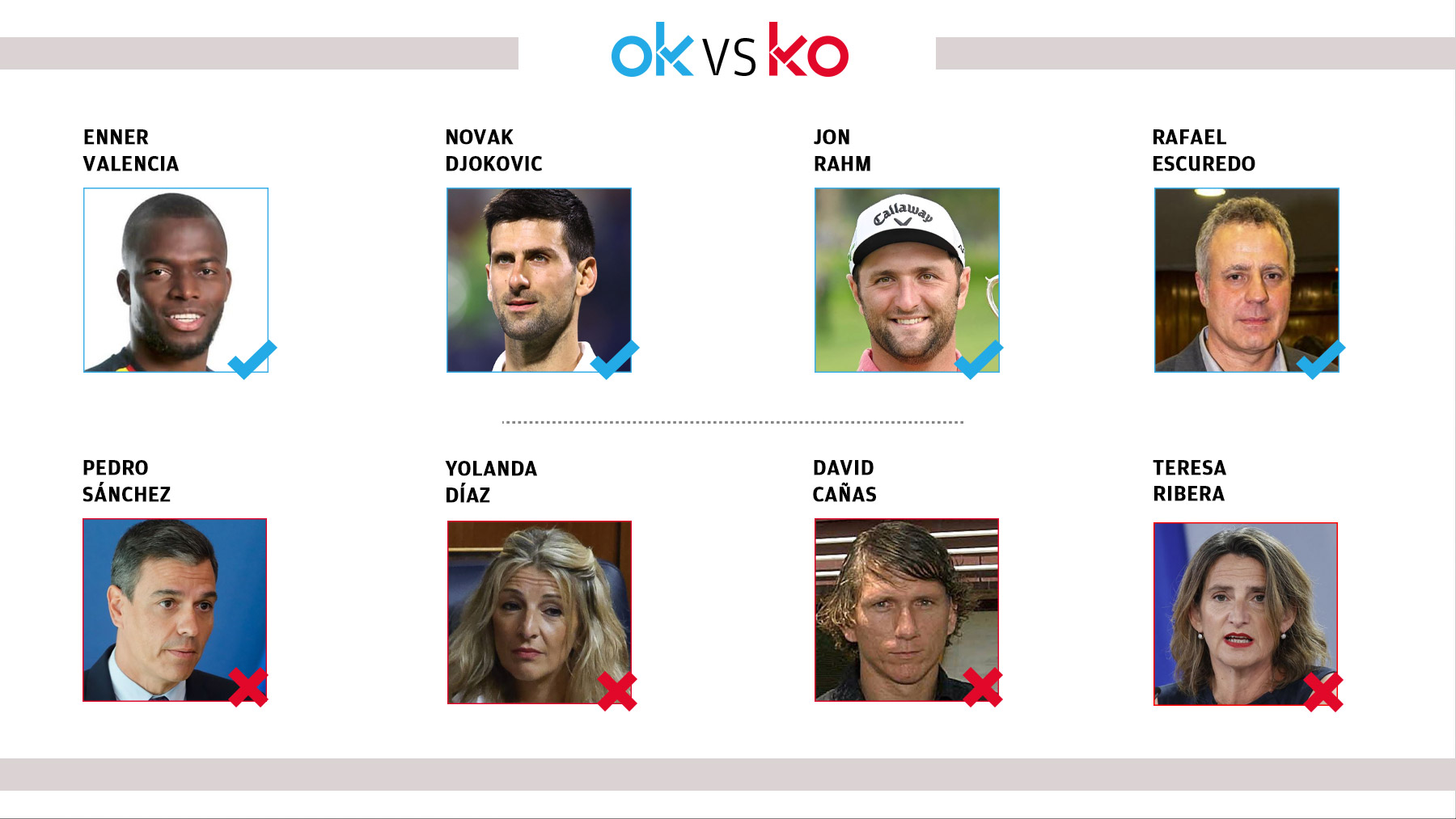 OK: Enner Valencia
For scoring Ecuador's two goals in the first game of the World Cup.
Good: Novak Djokovic
For winning his sixth Masters Cup title against Casper Ruud.
Agree: Jon Rahm
For putting the finishing touches to his season with the Dubai title.
OK: Raphael Escuredo
For having raised his voice against the law of "yes it is yes": "Not to rectify is to ignore.
Knockout: Pedro Sanchez
Because Moncloa does not take into account 49,272 "victims of republican repression".
Knockout: Yolanda Diaz
Because the government forgot to include ETA victims in its new jobs law.
KO: David Canas
Because this former footballer was arrested accused of drug trafficking.
KO: Teresa Ribera
Because the price of electricity has skyrocketed again this Sunday.