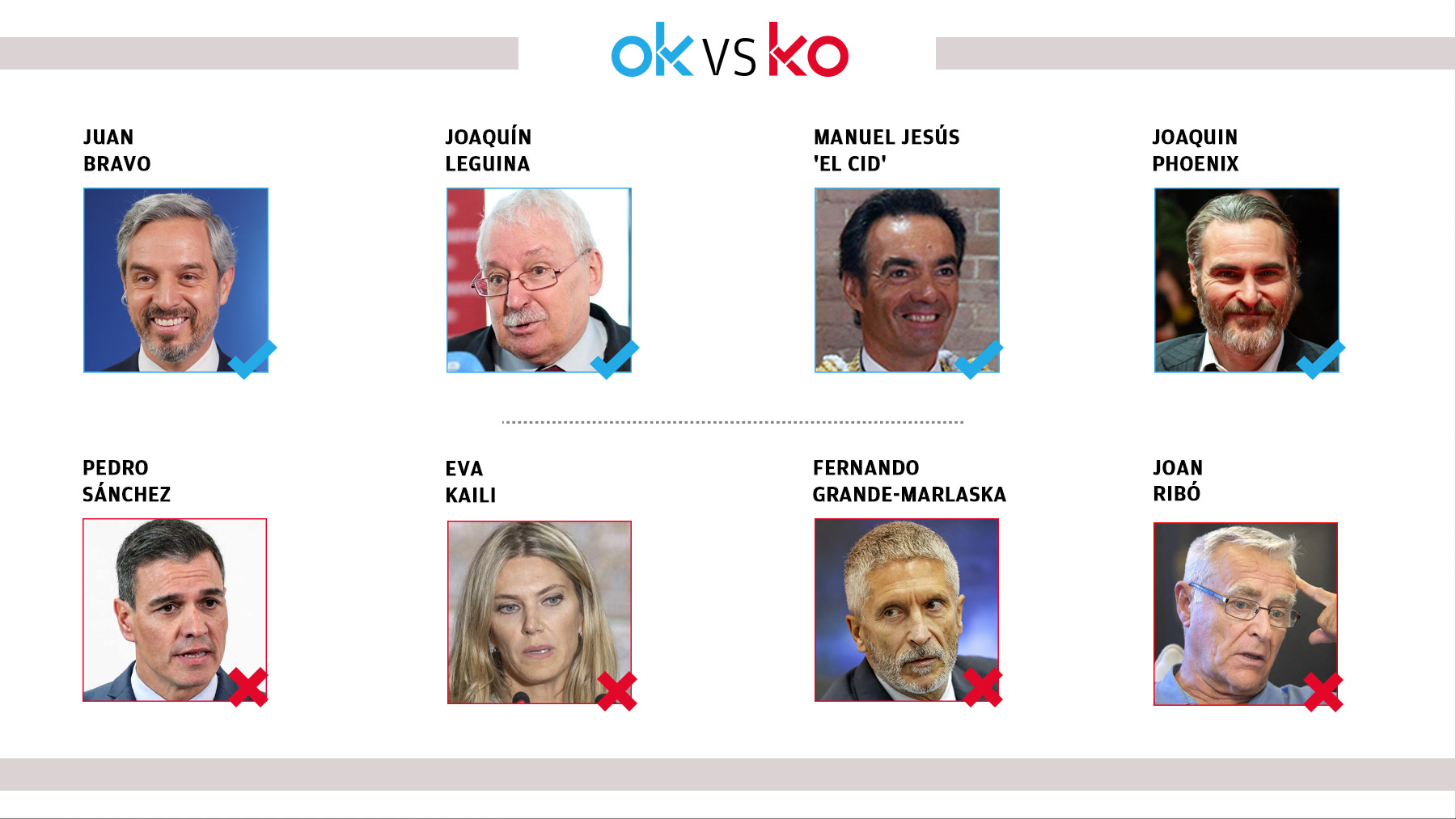 Okay: Juan Bravo
For announcing that they will verify the accounts that Sánchez leaves if the PP arrives in Moncloa.
OK: Joaquin Leguina
For having denounced that "Sánchez aims to be a danger to democracy".
OK: Manuel Jesus "El Cid"
Because he's coming back to dress like lights three years after retiring.
OK: Joaquin Phoenix
For reinterpreting the 'Joker', a role with which he won the Oscar.
Knockout: Pedro Sanchez
For inventing an act in Barcelona to go in Falcon to an act of the PSC.
KO: Eva Kaili
For being charged with money laundering and corruption for Qatari bribes.
KO: Fernando Grande-Marlaska
Because his anti-gang plan is not yielding results in Madrid a year later.
KO: Joan Ribo
To reward 'Catalan spies' with €75,000 in hand-picked grants.