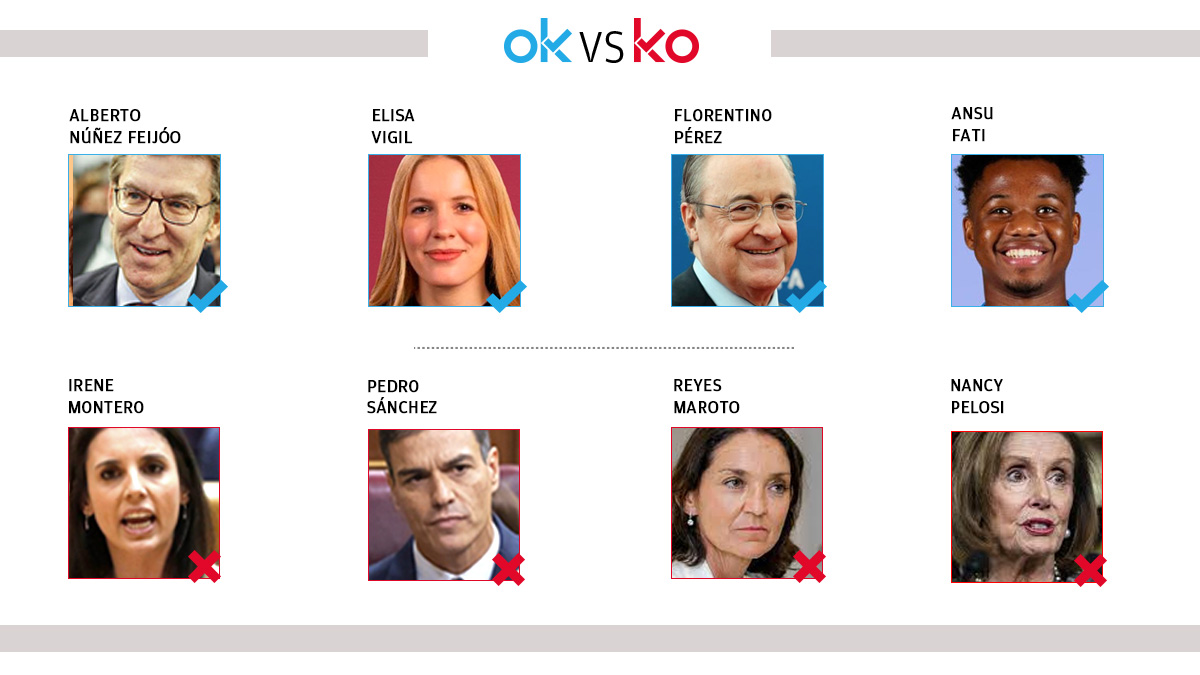 OK: Alberto Núñez Feijóo
For speaking out about the government leaving women unprotected with Montero's law.
OK: Elisa Vigil
For having denounced those who voted in favor of the law "only yes it is yes".
OK: Florentino Perez
For receiving the Best President Award at the Globe Soccer Awards.
OK: Ansu Fati
For showing that he fully reached the World Cup with his great performance against Jordan.
KO: Irene Montero
Because the clamor before his mess with the "law only yes is yes" is already thunderous.
Knockout: Pedro Sanchez
Because the public debt exceeded for the first time the threshold of 1.5 million.
KO: Reyes Maroto
Because businessmen criticize that Sánchez still keeps her in government.
KO: Nancy Pelosi
Because she won't be the Democratic leader in Congress after losing her majority.