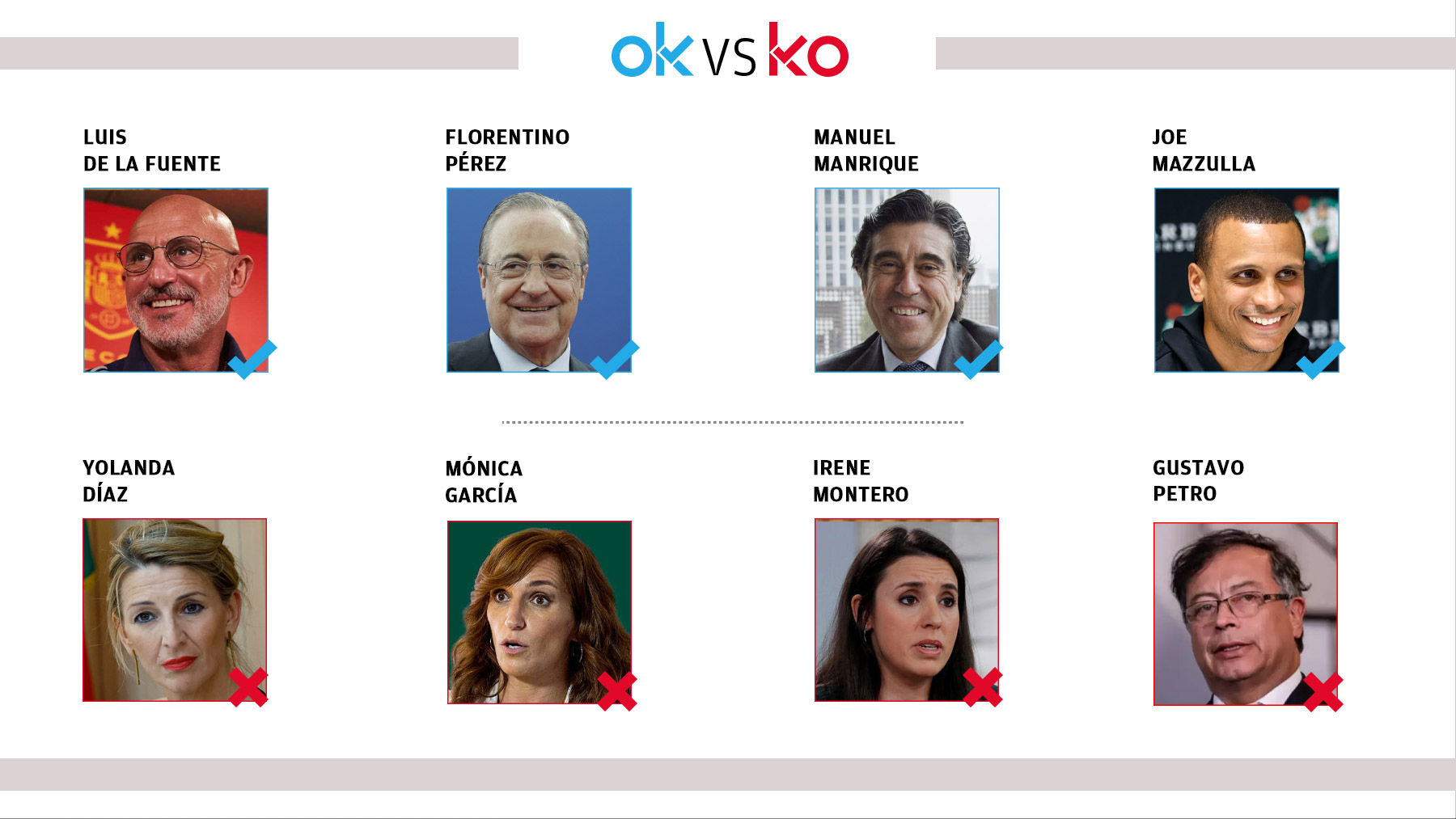 OK: Luis de la Fuente
Because he was named Spain's absolute new coach until 2024.
OK: Florentino Perez
Because ACS is going to build an electric battery factory in the United States for 1,000 million.
OK: Manuel Manrique
Because Sacyr carried out the work on the canal dam in Colombia for 640 million.
OK: Joe Mazzulla
Because the Celtics establish themselves as the best team in the NBA after beating Phoenix.
Knockout: Yolanda Diaz
For going to Buenos Aires to see the corrupt Cristina Kirchner.
KO: Monica Garcia
Because Más Madrid clicks on its search for candidates for the municipal elections.
KO: Irene Montero
Because a man convicted of raping an immigrant in Seville is freed by law.
KO: Gustavo Petro
For arguing that the coup in Peru was given by Parliament which "cornered Castillo".