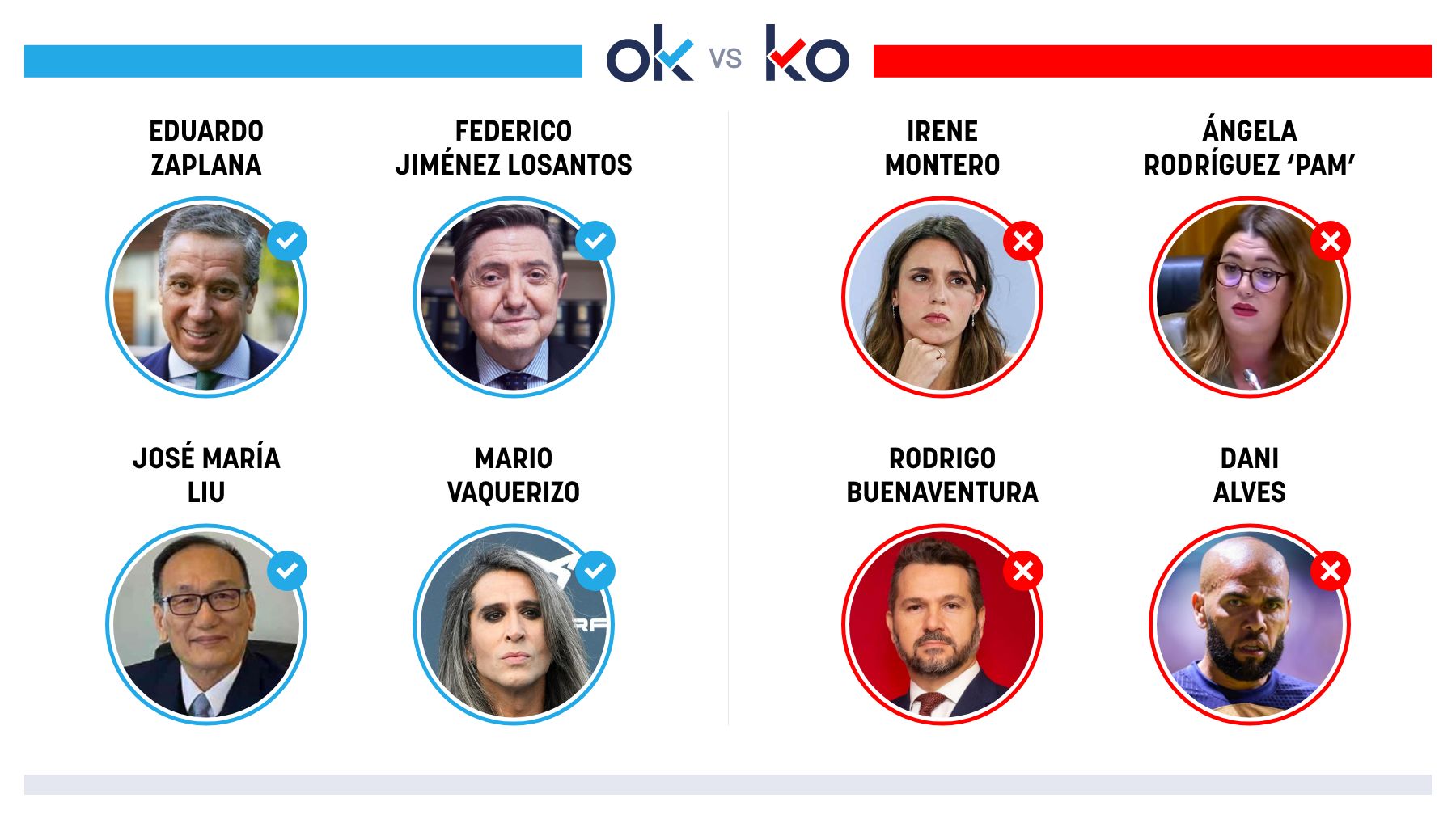 OK: Eduardo Zaplana
For denouncing the double standard of fighting corruption when treating Griñán and how he was treated.
OK: Federico Jiménez Losantos
For exposing Vox's bigotry and lack of self-criticism in championing freedom of expression.
OK: Jose Maria Liu
Because the Taiwanese ambassador gives the example of courage in the face of the Chinese threat in the year of the Rabbit.
Agree: Mario Vaquerizo
For his greeting to Feijóo praising him to Fitur: "You are the best, common sense"
KO: Irene Montero
Here is another black day for women thanks to his disastrous law: reduced sentences for 39 rapists and freedom for another.
Knockout: Angela Rodriguez "Pam"
Because the number 2 of Equality launches hoaxes against Vox: "The far right wants to ban the right to abortion."
KO: Rodrigo Buenaventura
Because the CNMV did not give credibility to the OKDIARIO exclusivity on Cellnex.
Knockout: Dani Alves
Because he was sent to prison without bail, charged with a crime of sexual assault.