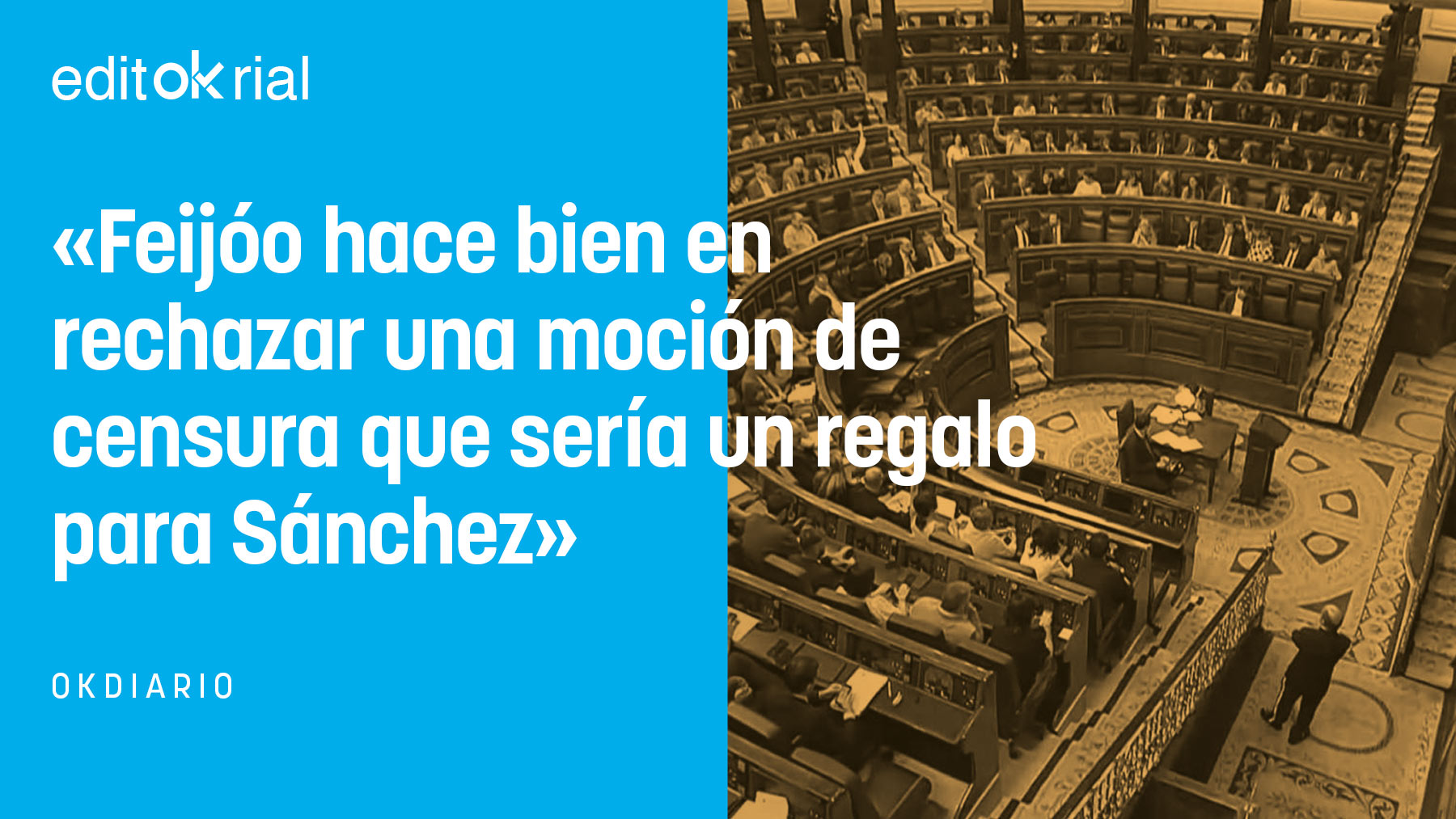 That there are more than enough reasons to present a motion of censure Pedro Sánchez is proof of that. There is no lack of arguments to justify the reasons for contesting the management of an executive who, in addition to his inability to manage, is tearing down the institutional framework of the rule of law. But the motions of censure they appear when they can be won. Otherwise, they only serve as ammunition to the Government, since they allow it to reverse the burden of proof and transform a disastrous action of the executive into an undeserved parliamentary victory. The enemies of Spain, allies of Sánchez, would come to his aid to make fail movement.
They do not care about the national interest and are driven exclusively by their sectarian interest. They would rush to defend Pedro Sanchez, aware that he is the best collaborator necessary for his goal of breaking Spain. You are therefore right, Feijóo, in refusing to present a motion of censure which would be exploited by the socio-communists and their putschists and allies of ETA by exhibiting their parliamentary majority as proof of a false reason of State. Except for the motion of censure which Philip González presented knowing that he would be defeated and that he had the potential to further wear down the government by Decline of UCDall censure motions presented and lost passed without pain or glory or, like that of Hernandez ManchaThey were a total failure. Sánchez must be beaten by dismantling his lies and relentlessly denouncing his plan to break the constitution, without wasting energy on failed strategies.
It will be the polls that will censure a president who is harmful to the interests of Spain and the Spanish people. Sure, there are grounds for a massive rebuke, but a no-confidence motion at this time would only serve to give him some undeserved political oxygen. The player should not be granted a millimeter advantage. Nor allow him to become the winner of a vote that is sung. He doesn't deserve to show his hypocritical smile.