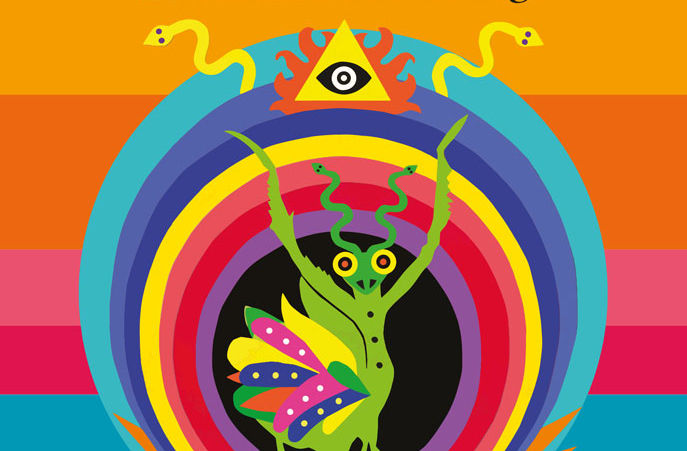 The big book festival in Miami had to be dematerialized last year, which is less attractive, but this year it returns from November 14 to 21 with "face-to-face" and other "online" events, with its famous "Street fair", which will be from 19 to 21 November. It will be smaller with 70 authors present (instead of hundreds), but the others will be online! Like many organizations, the Miami Book Fair last year learned how to make this type of web event work. There will also be eight evenings of meetings and always an alley of children etc etc …
Admission to the street fair is $ 10 for adults, $ 5 for 13-18 and 62+ and free until 12.
The whole program is here: www.miamibookfair.com/wp-content/uploads/2021/10/COMBO_MBF2021LOW-REZ-2-2.pdf
Website : www.miamibookfair.com
Some notable events at the Miami Book Fair:
20th November:
– 14:00 interview with Lauren Groff about her novel The Matrix, telling the story of Mary of France, whom Eleonora of Aquitaine banished to a British convent.
November 21:
– 10:00: Pamela Paul about her book "100 Things We Lost on the Internet".
– 13:00: Mondiant Dogon about his book "The ones we throw away are diamonds".
– 16:00: The Standiford on his book "PT Barnum, James Bailey, John Ringling and from the American Circus" and Nicholas Griffin on "Riots, Refugees and Cocaine in Miami 1980".
– 18:00: Julie K. Brown on: "The Perversion of Justice: The Story of Jeffrey Epstein."
Miami Book Fair Evenings:
– 14 November at 19:00: Amor Towles ("The Lincoln Highway"); $ 35 (includes book purchase)
– November 15 at 18:00: Jean Becker ("The Man I Knew: The Amazing Story of George HW Bush's Post Presidential Office") in an interview with Jeb Bush; $ 20
– 15 November at 19:00: Sarah Schulman ("Let the Record Show: A Political History of ACT UP New York, 1987-1993"); $ 20
– 16 November at 20:00: Sebastian Junger ("Freedom"); $ 20
– 17 November at 20:00: Sandra Cisneros ("Martito, I remember you"); $ 20
– 18 November at 6 pm: Mark Oppenheimer ("Squirrel Hill: Shooting in the Synagogue Tree of Life and Soul of the Neighborhood"); $ 20
– November 18 at 20:00: Rita Dove ("Playlist for the Apocalypse") in an interview with Campbell McGrath; $ 20
– 19 November at 6 pm: Dantiel W. Moniz ("The Glow of the Milk Blood") and Deesha Philyaw ("The Secret Lives of the Church Ladies"); $ 20
---
ADVERTISING: