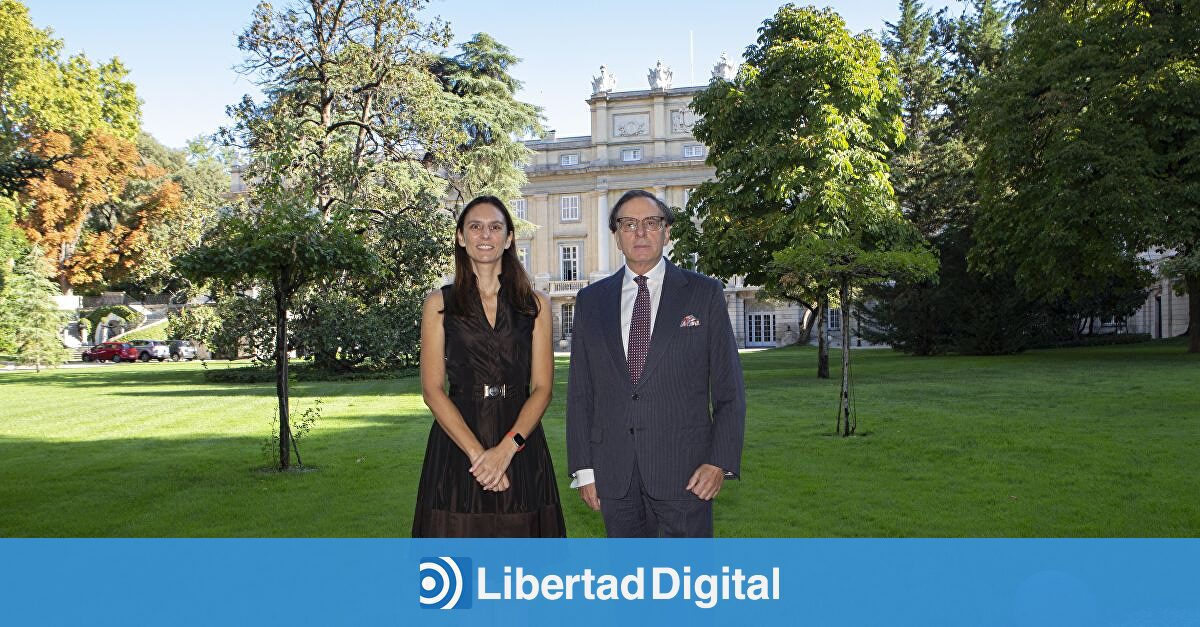 Foundation of Historic and Unique Houses of Spain announced on Tuesday the launch of a program to restore and promote Spanish heritage tourism, which can provide assistance of up to 100,000 euros thanks to a donation of about one million euros from the Airbnb platform. It is intended to finance about 20 housing restoration projects located throughout Spain, with the aim of developing tourism.
The presentation, held at the Liria Palace, one of the greatest symbols of Spanish heritage, was attended by Javier Baamonde, President of the Fundación Casas Históricas y Singulares de España, and Monica Casañas, CEO of Airbnb Marketing Services. .
"We are very proud to be able to present this project today. This fund will help us to appreciate and preserve the historical heritage of Spain in the broadest sense, since we are not only talking about churches and castles. cultural heritage, purpose inspire the growth of heritage tourism this will not only benefit communities, but also heritage sites that need maintenance and visitors. Together with Airbnb, we want to develop and promote the Spanish heritage and its wealth, and appreciate all that it can give," said Javier Bahamonde, President of the Fundación Casas Históricas y Singulares de España.
"Apart from this donation, which the Fundación Casas Históricas y Singulares de España decided to use to support reconstruction of unique housing and cultural heritagewe will continue to work to promote sustainable tourism that will help preserve cultural heritage," said Monica Casañas, CEO of Airbnb Marketing Services SL.
In addition, Isaac Sastre, Director General of the Department of Cultural Heritage and Fine Arts, emphasized that "historic and unique houses keys to sustainable development as a circular economy paradigm, as they reuse or recycle the use of heritage, preserving its essence and guaranteeing its preservation, but not denaturalizing or objectifying it." "The proportionality between its value and the environmental costs of its production processes makes this heritage type an environmentally efficient set that promotes integration and participation in society, strengthens the local economy and environmental protection," he added.
In order to support the cultural heritage of Spain from different angles and to encourage all owners of historic houses to restore their property, the Fundación Casas Históricas y Singulares de España has established different categories of participation in its financial assistance fund.
On the one hand, the category "Rural, Empty Spain"aimed at paying for tourism restoration/promotion projects of private historical buildings located in rural areas and in settlements with a population of less than 5,000 people.
On the other hand, one of "Special Appearances"where individual home or property rehabilitation projects and movable heritage elements that are legally linked to and inseparable from the historic building or gardens will be grouped.
There is also one of "Sustainability" for projects that contribute to the restoration, preservation and improvement of historic buildings, which do so with criteria of sustainability in its various aspects.
There is also a category "historical sets" which will support those restoration/preservation activities of historic buildings located in historic complexes that promote the integration of the property with the rest of the heritage assets that contribute to the Historic Complex.
Finally, the category "Young Entrepreneurs" which will focus on projects promoted by young entrepreneurs under the age of 35, owners of historic buildings, who carry out any of the activities that have already been listed in the above categories and in accordance with the eligibility scales.
The entrepreneurial spirit of the initiatives, the development of innovative and sustainable management models, their ability to inspire and educate other potential young entrepreneurs in the field of heritage and to develop the talents of local youth.
Anyone interested in participating in the Spanish Historic Heritage Tourism Recovery and Promotion Assistance Fund can view the requirements, complete the eligibility scales and other details by visiting www.casashistoricas.com/programa_heritage.
Study
This Fundación Casas Históricas y Singulares de España initiative is a response to the growing interest and commitment of Spaniards to the historical and architectural heritage of their country.
A study for Airbnb found that eight out of ten Spaniards consider the preservation and promotion of Spain's historic heritage to be "very important" and believe that tourism revenue 'highly relevant' to achieve this goal, especially in times when the cost of living is rising.
According to the same survey, seven out of ten would be willing to incur a higher cost of living in a "historic heritage" home if that amount were used to preserve and improve it.
In turn, new internal data from the Airbnb platform showed that bookings and revenues in historic homes in Spain are on the rise. Orders doubled in the first half of 2022 while the typical income of historic home owners is up 75% compared to the first half of 2022 in Spain compared to the same period in 2019.
To meet this demand and make it easier for travelers to find this type of accommodation, Airbnb introduced a new category last July called "historic houses" consists of historically relevant advertisements dating back to the 19th century or even earlier.
In Spain, this category currently includes some 3,000 spaces, ranging from converted chapels to centuries-old castles. This category is also available in the UK, Germany, France and Italy, with over 30,000 listings in Europe.