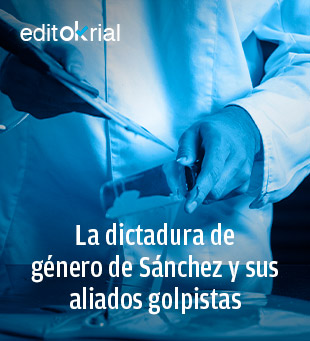 A bakery in Parets de Vallés (Barcelona) has undertaken to criminality submit a job offer to find a "Pastry Master", but she made the terrible mistake of not adding "or pastry chef", which is why the consortium formed by the Ministry of Labor and the Generalitat of Catalonia fined her €7,501. This is stated in a 15-page long official resolution in which they lay out this whole language-related matter dated November 14, 2022. It doesn't matter that the company has more women than men on its staff – an unequivocal sign that there is no indication of discrimination – or that the Vocational Training (PF) diploma they are applying for refers generically to "master pastry chef".
The inquisitorial inspection ruled on the question with a conclusive and sectarian report in which it is said that "there is no doubt that the work of Master Pastry Chef can be exercised without distinction and with the same professional rigor, both by a worker than by a worker". He also criticizes the search for "dependents" (translated from Catalan, sellers)". In other words, a fine of 7,501 euros in a superb display of gender dictatorship.
The verbalized company has several stores and one of them is located in a municipality of 18,900 inhabitants governed by the PSC in the province of Barcelona. This is where a labor inspector spotted the controversial job posting and started his peculiar witch hunt. A company would have committed an unforgivable attack on gender equality for thinking that Request a "Pastry Master" women are not discriminated against, but for Pedro Sanchez and Pere Aragones the thing must be much more serious than overthrowing the constitutional order by a coup d'etat. In other words, sedition will no longer be a crime, but forget the "pastry chefs" in a job offer. Every time these -Sánchez and Aragonés- get together, the bread rises.