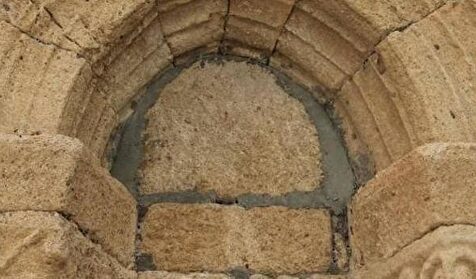 Castronugno, a town of less than a thousand inhabitants in Valladolid, lived for centuries, crowned with its Romanesque church, a gem of Spanish heritage and Object of cultural interest (BIK). Recently a passer-by noticed a detail: some of the cracks were filled with cement. None of the people around you know who is responsible for the work and when it was done. Not even Enrique SeoaneThe mayor has answers to unknowns. The only certainty is that significant damage has been done to the artistic value of the temple. But those who live there condemn a different reality.
According to Seoane's statements collected daily Country, the real problem would be different. "Cement is a joke," he said. The point is that the fact that a building is an object of cultural interest ultimately becomes an obstacle to paying for its preservation. "Nothing can be done without the approval of the Archdiocese and Heritage, no money comes here," the aforementioned media told the mayor, who also regrets that they always intervene "too late".
For its part, the Archdiocese of Valladolid has already announced that it will remove the cement stains, and various Heritage representatives explained that they are investigating the incident "to assess the consequences, liability and repair." Seoan, following the line of his complaint, assured that the last improvements to the design were made 60 years ago.
This incident is reminiscent of many others in recent years, in which people without sufficient qualifications intervene in elements of great artistic and historical value. From Catronuno, they believe it is a mixture of ignorance and conscientiousness, coupled with a state of abandoning a large part of the national heritage, which ultimately carries things like what has just been discovered in their area.