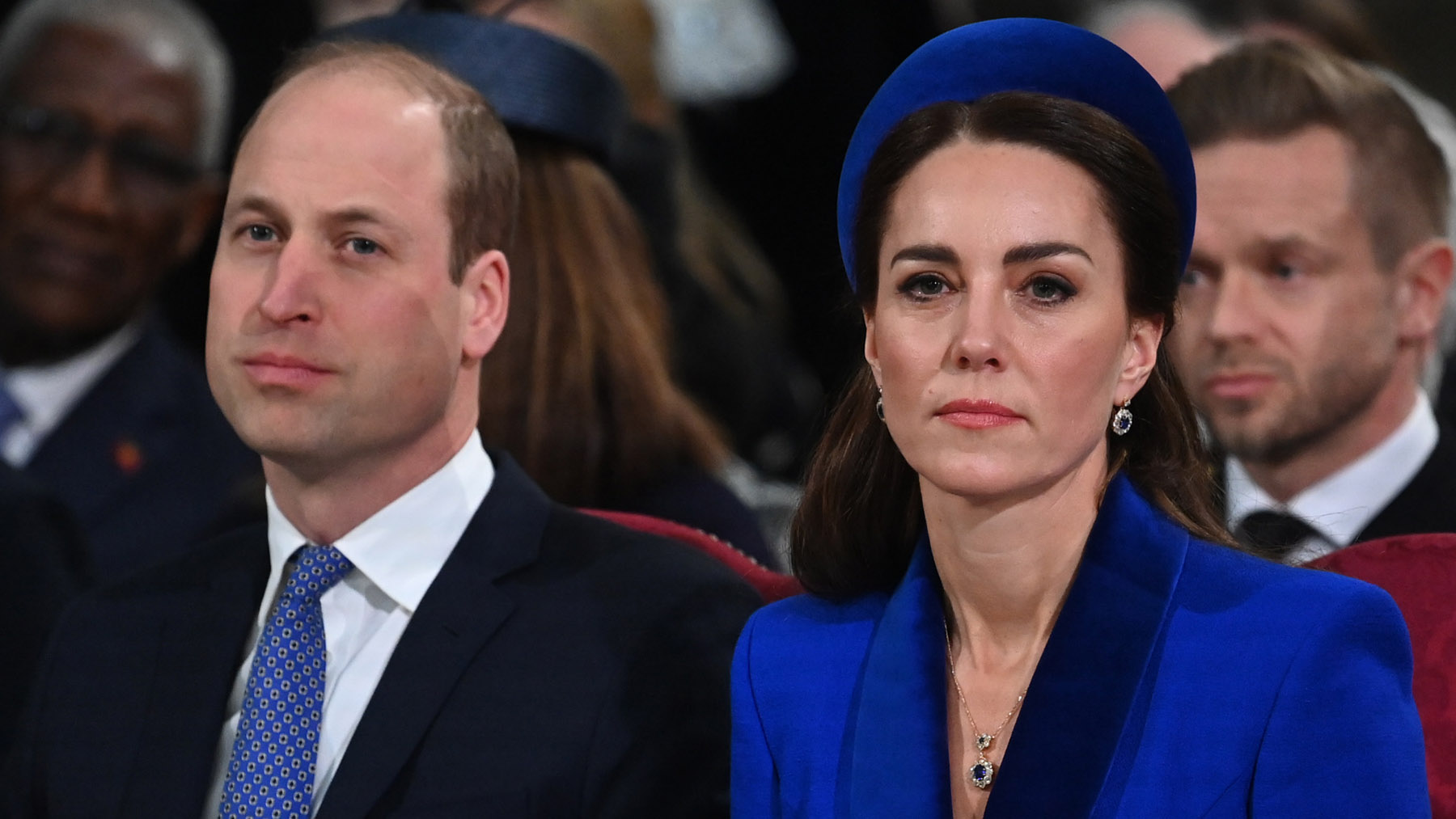 First Christmas greeting from Prince William and Kate Middleton since Queen Elizabeth's death. The Princes of Wales have made public the image they have chosen this year to congratulate Christmas just a few days after Buckingham Palace distributed that of King Charles and in the midst of the media maelstrom for the docuseries of the Dukes of Sussex.
If last year the then Dukes of Cambridge opted for a family photograph on a trip to Jordan, this time, the couple has opted for a much closer environment and loaded with symbolism. Once again and following the tradition of previous years, the gardens of Anmer Hall, the country residence of the family -a gift from Queen Elizabeth-, is the scene of an unusual composition.
The couple appears walking around the outside of the house, dressed casually, with jeans, a shirt and sneakers and in the middle of the scene their three children, placed from oldest to youngest. Prince William, in the left corner, smiles into the camera while holding hands with his eldest son, Prince George, who, in turn, shakes hands with Charlotte.dressed in a jumpsuit from the Spanish firm Sfera– who also holds little Luis. At the end, Kate Middleton closes the composition.
An image that projects the idea of ​​family and with which the princes of Wales look to the future. With this photograph, Kate and Guillermo intend not only to connect with the rest of the population, like another British family, who goes for a walk in the countryside on any given weekend with their children, but also the frontal composition, the walk, the movement and the interlocking hands convey the idea of ​​a path to the future. A future that is presented as a relay towards a present embodied by the current King Charles, who is facing one of the most complicated reigns in recent history and who has, precisely, the Princes of Wales, the best support, especially now that the open war with his youngest son is more in the spotlight than ever.
Christmas greetings from princes of wales contrasts with that of the new King Carlos, which was made public a few days ago. A congratulation in which both the monarch and his wife, the Queen Consort, appear, but in which the chosen image inevitably focuses on the figure of Camila. Carlos appears in the foreground, looking at the horizon and behind him, although somewhat out of focus, his wife, watching him tenderly. A symbolic photograph that corresponds to one of his last acts before the death of the Queen Isabelin the town of Braemar.