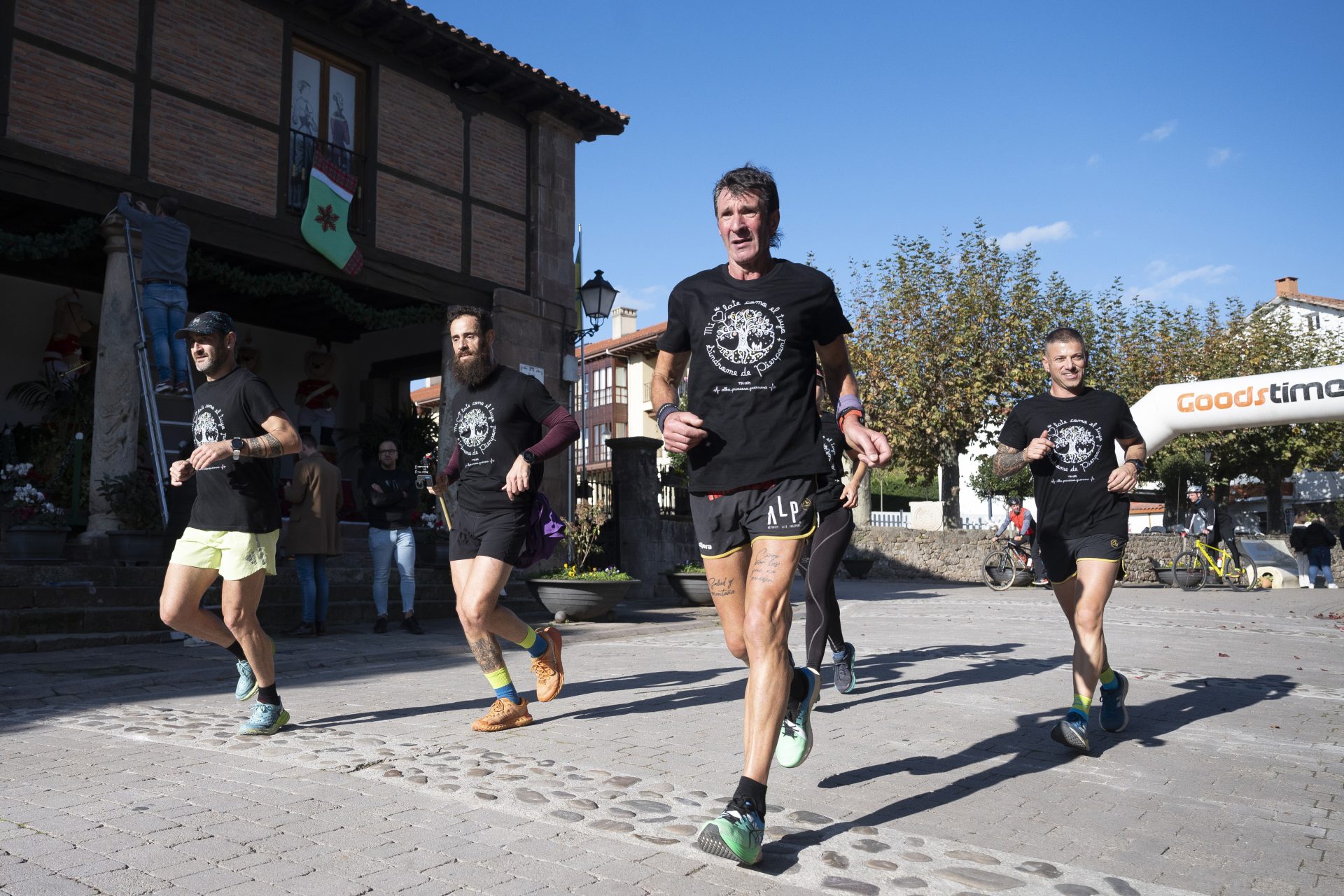 Javier G. Paradelo
Cards (EFE) For her and for all those who cannot, the athlete Fernando Velasco Magaldi ran ten hours to ask that this pathology and its treatment be studied.
At eight o'clock in the morning this Friday, this Cantabrian athlete based in La Rioja launched the "challenge for Princess Alba" in a two-kilometre semi-urban circuit around Cartes where, accompanied by a dozen athletes, he ran 90 kilometers "for those who cannot" due to illnesses such as Pierpont syndrome.
Long specialized in promoting sports activities to make some of the so-called rare diseases visible, since he himself has suffered from them for more than 15 years, Fernando Velasco assured EFE that he had "a particular sensitivity" with children in this type of situation and with the need to investigate these pathologies.
Alba is one of eight children in the peninsula who have this Pierpont syndrome and the only one in Spain to suffer from a specific variant of the TBL1XR1 gene (which causes the syndrome).
This disease affects movements, food, learning and language, which was diagnosed in 2005, when he was one and a half years old, in a hospital in the Basque Country.
His mother, Marta Abascal, explains to EFE that the support of the athlete and his public projection "is fundamental" so that the TBL1XR1 gene with all its variants is studied in Spain.
The objective is to facilitate access to care and thus to progress in improving the quality of life of the people concerned.
The disease is "a war"
He explained that in Spain, families with children affected by some of the variants of this gene unite and support each other through social networks, a task that "opens the way" for the visibility of the disease and to social consciousness. .
He is also grateful for all that has been done to recognize the need to allocate public resources to investigate this syndrome.
"The sick also have their rights, and one of them is that we try to improve their quality of life," said Alba's mother, who stresses the importance that in the future many more children can have their diagnosis and therapies more adapted to each one. And, perhaps, a future cure.
Marta Abascal assures that Alba "is a real war" who, together with her family, fights every day to access therapies but also to have suitable equipment such as chairs or walkers to be able to lead a life as normal as possible, which which includes having specialized educational centers.
A disease is considered ultra rare if it affects one patient in 50,000 people (or less than 20 per million population), although most of these are only detected in one person per million or less.
For this mother, Pierpont syndrome "is the great unknown" both because of the diagnostic difficulties due to the high cost of certain genetic tests, which families often have to face jointly, and because of the virtual non-existence of centers specialized in this type of research.