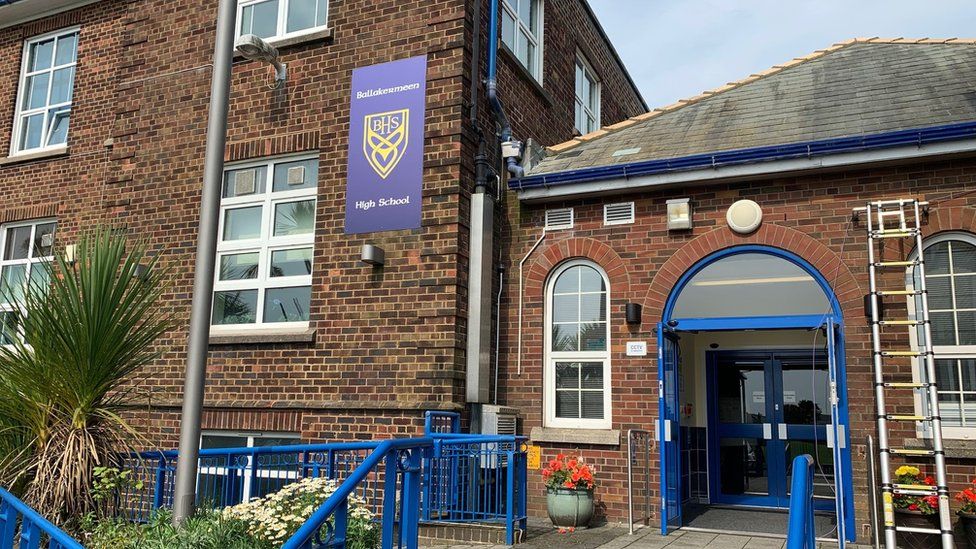 Ballakermeen: Hundreds of students study from home as staff fall ill
About 550 students at a secondary school in Douglas have been asked to stay home for the rest of the week due to staffing shortages.
9th and 10th graders at Ballakermen High School have been given access to online learning materials as 20% of teachers call in sick.
Principal Adrienne Burnett said 23 staff were absent due to coronavirus and other winter illnesses.
Covid incidence has risen sharply on the island, with more than 1,600 active cases.
Eight people are being treated at Noble Hospital.
In a letter to parents, Ms Burnett said the absences, combined with a lack of available substitute teachers, meant she was unable to "see a rapid increase in attendance".
Despite the high absenteeism rate, the school managed to avoid sending students home and was "doing everything to avoid this," she said.
The last time students were invited to study at home was in January.

more about this story
Face-to-face courses affected by staff shortages
Related Internet Links
The BBC is not responsible for the content of external websites.
Related Topics
School
Douglas
coronavirus pandemic
www.bbc.com
article Students sent home to study due to staff sickness first appeared in Zimo News.