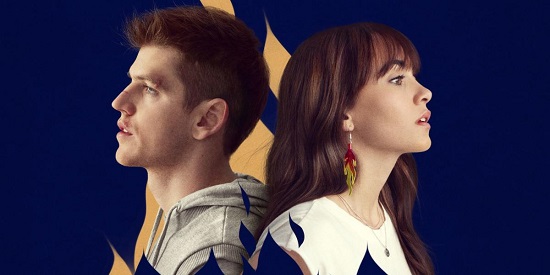 the streaming platform Disney+ premiere on December 2 one of his most anticipated series for this year: The last. An original fiction featuring the singer Aitana Ocaña and the actor Miguel Bernardeau, two references for today's youth.
We know Aitana Ocaña for his time on Operación Triunfo in 2017 and hit songs like Formentera, Do you want, Butterflies or In the car and Miguel Bernardeau for his role as Guzmán in the youth series Elite and recently in fiction 1889.
Series The last only has 5 episodes and is directed by Eduard Cortés (Merli) and Abigail Schaaff (The ministry of time). The creators of this fiction are Anaïs Schaaff (Isabel, The Ministry of Time), Jordi Calafi (Malaka, the ministry of time) and Joaquin Oristrell (Tell me how it happened, The Tribe).
An intense generational portrait
Disney+ defined the series in its synopsis as "a generational portrait of coming of age, struggling to find your way, love, togetherness, and the power of friendship." Two young people trying to live their dream in a complicated world.
Series The last tells the story of Candela (Aitana Ocaña), a girl who works in a logistics company and struggles to become a singer, the dream of her life. But everything changes for her when an executive from a multinational record company hears her singing in a bar.
Moreover, that same night CAndela meets Diego (Miguel Bernardeau), a former high school classmate who wants to become a professional boxer.. This is the starting point of The last"a story of overcoming, disappointment, illusion, courage and empowerment," according to the Disney+ synopsis.
The cast of The last
This first original Disney+ production is featured Aitana Ocana and Miguel Bernadeau. But it also has in the cast the actors Aitor Luna (Paco's Men, Velvet, The Cathedral of the Sea, Valeria), Luis Zahera (The kingdom), Jorge Motos (Luke), Sandra Cervera (The secret of the Old Bridge) and Jorge Perugorria (Strawberry and chocolate, Volavérunt, When you come back to my side or Vientos de La Habana).
Moreover, in the distribution of The last are the actors Oscar de la Fuentethe right model), David Castillo (Aida, Kisses in the Air, El Cid), and Esther Ortega (Gone, tell me how it happened, mothers).
The last is a series in which the two well-known youth stars, Aitana Ocaña and Miguel Bernardeau, who are a couple in real life, surprise with an original and dynamic story. A new fiction that is sure to become one of the favorites of the young audience of Disney +.