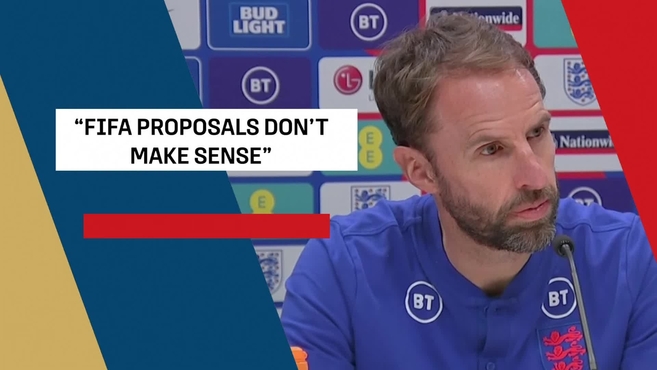 ANDngland head coach Gareth Southgate said on Monday that the latest proposals from FIFA's Head of Global Football Development, Arsene Wenger, "doesn't make sense to me."
According to one draft proposal, the football season in Europe and beyond could be suspended in October to complete qualifying tournaments.
"I think if there's only one (international window) per year, I don't really understand it as a FIFA concept where international football is such an important part of what they do," Southgate said. "If you are a gambler and missed this month or something, no matter how long it lasted, what then? You don't have an international career at all this year. I AM."
Southgate has confirmed that changes will be made to the World Cup qualifier against Hungary at Wembley on Tuesday, despite his side beating Andorra 5-0 in the last match.
"We have a very strong lineup," Southgate said. "We want the team to feel engaged and it is important that they know they are appreciated."
Southgate was asked if the impressive performance of Manchester City's Phil Foden in midfield against Andorra gave him a headache.
"I have a headache and I commit a crime every time I choose a team," he said. "We have so many good players and such good, strong competition for seats. There have been many players who have made their own confidence and good reputation, and that's good to see. "