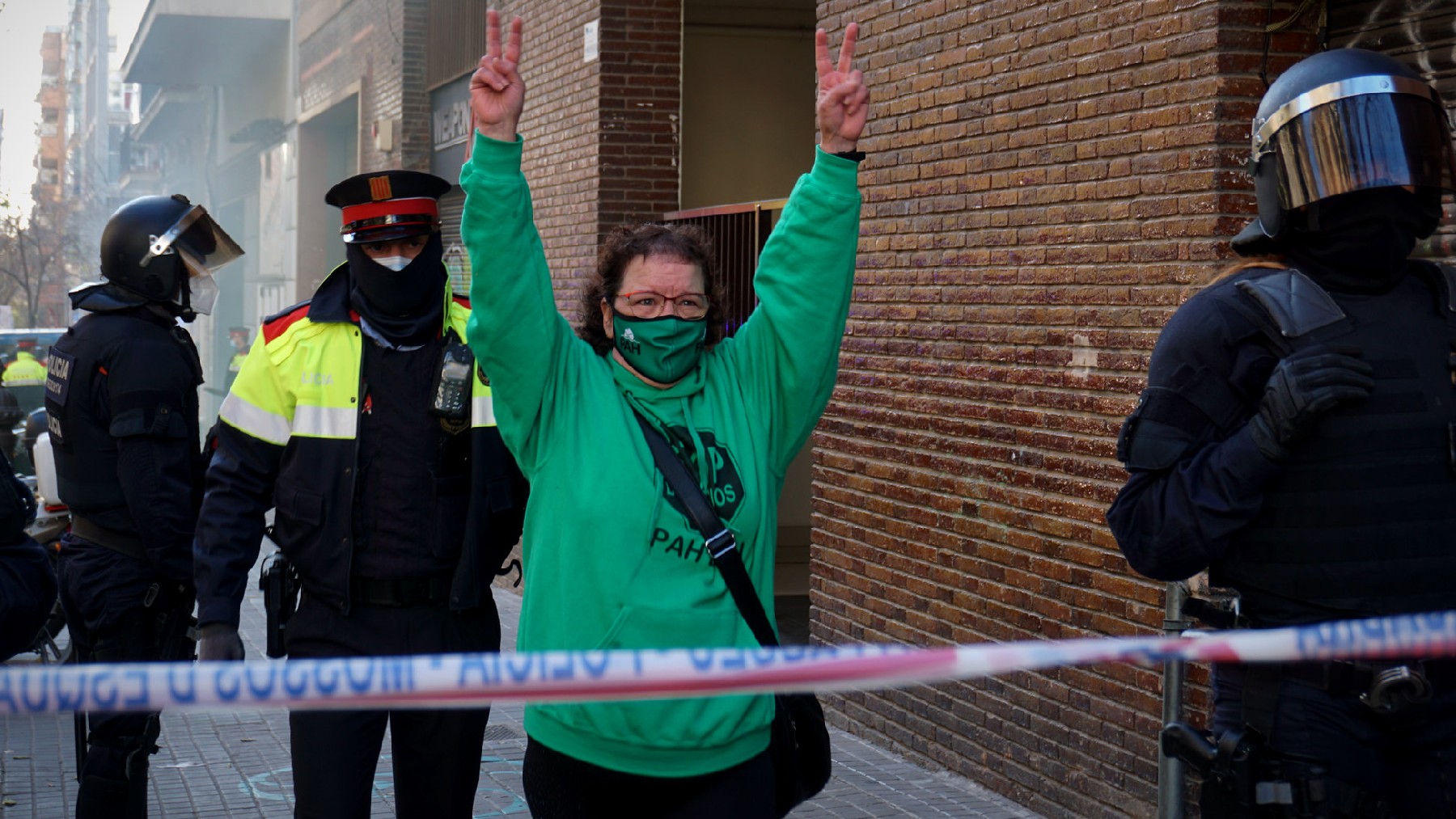 Another transfer from the PSOE of Pedro Sanchez to their partners. This time to United We Can, their allies in the coalition government. What began with the repeal of the crime of sedition and replaced it with "aggravated public disorder" In order to satisfy the separatists of the ERC, it resulted in a profound relaxation of the Penal Code to decriminalize, for example, the occupations of banks and headquarters of political parties.
The president of the United We Can group of Congress and deputy of En Comú Podem, Jaume Asensrevealed this Monday that his people have reached an agreement with the PSOE so that with the new legislation the occupation of buildings will not be punishable if there is no violence or intimidation.
Asens described as "advanced" having launched the PSOE this modification of the Article 577.bis on the Socialists' original proposal, a change which he said aims to "avoid the criminalization of peaceful protests". Thus, the representative of the confederal group underlined that henceforth the occupations of banking entities exercised by the Platform for People Affected by Mortgage Credit (PAH).
Furthermore, Asens specified that a sentence will be added to the initial proposal to restrict judges' room for interpretation so that the invasion or occupation of the buildings or facilities of legal persons is prosecuted when there is "a certain severity and the functioning of essential services is actually affected". Currently, after the reform of the Penal Code carried out by the Government Mariano Rajoy in 2015, such occupations are punishable by imprisonment for three to six months or a fine of six to twelve months and there is no reference to violence or intimidation. However, in the initial government proposal, it was introduced that the occupation would be considered a public disorder "without resorting to violence or intimidation". Far-left movements have denounced that this formulation opens the door to the fact that if the judge understands that there is violence or intimidation, these occupations could be considered a crime of breach of public order with penalties ranging from up to three years in prison.
After 15-M
When there have been cases of this type, with occupations of the headquarters of banks or political parties, since this was not specified in the regulations, there have been judges who have acted criminally only if there had been violence and others who did it without it, respecting the Penal Code. It is precisely these last court decisions that the Social Communists now want to reverse. In this sense, Asens criticized the fact that it was the People's Party, in 2015, which designed the current regulations "in the light of the social response what happened with 15-M", a movement that emerged in 2011 from which Podemos took advantage to jump onto the political scene and later come to power.