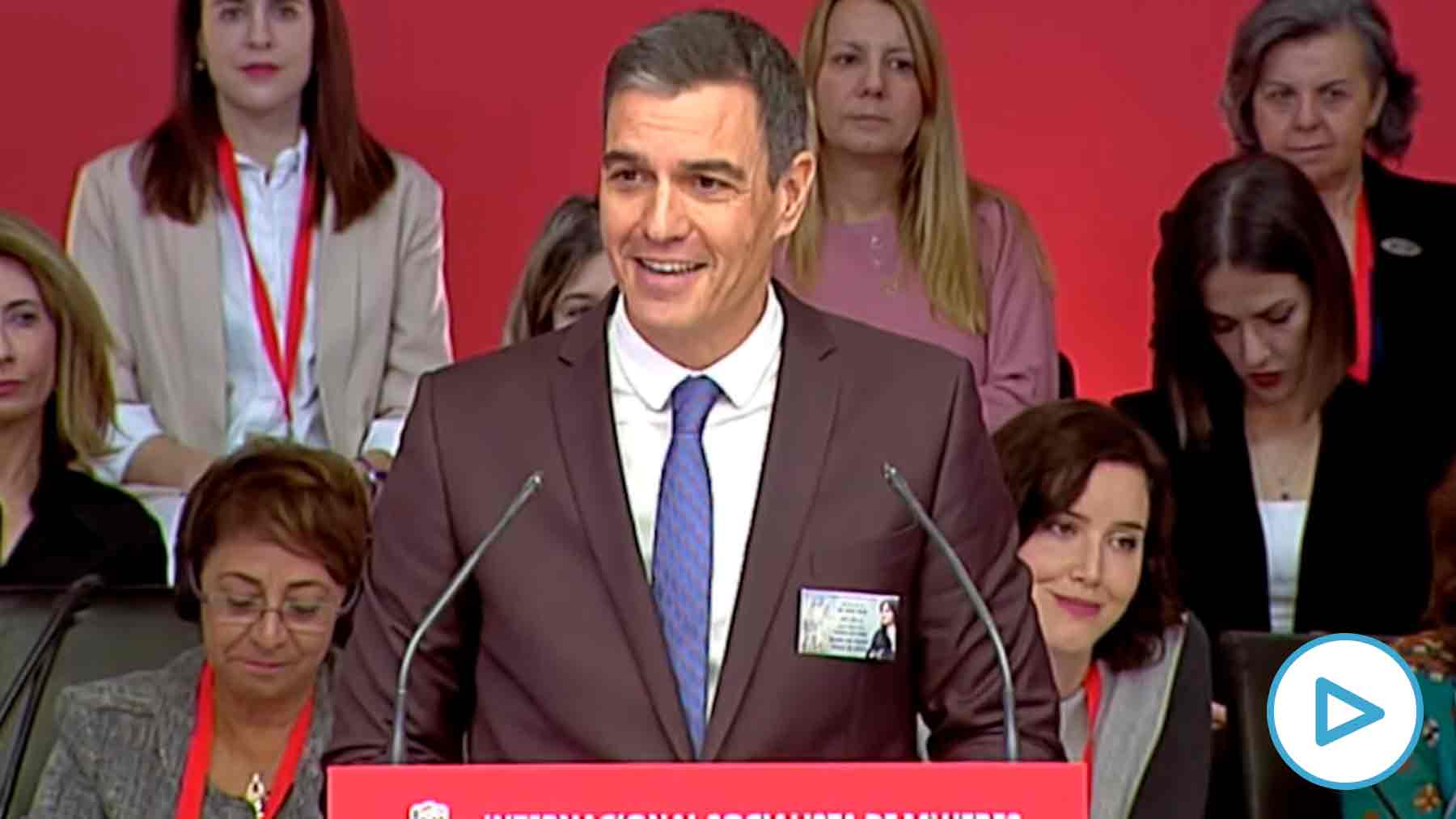 In the midst of a controversy over the reduction of sentences for sex offenders with the so-called law of only yes is yes, Pedro Sánchez boasted of this rule, which, although promoted by Irene Montero, was approved by himself in the Council of Ministers. During the inauguration of the XXII Congress of the Socialist International Women, Sánchez pointed out that the law "has the main objective of strengthening the safety of women against sexual assault and that a victim will never be questioned again".
"This is the goal of feminist policies," said the socialist, to applause. The PSOE is the host of this congress, as well as of the XXVI Congress of the Socialist International, which will be held from Friday 25 to Sunday 27 and which will name Sánchez the new president of the organization.
According to the leader of the PSOE, the controversial law – in which up to three socialist ministries, Justice, Interior and Territorial Policy have collaborated – "is part of a long journey, traveled by all Spanish women, from civil society, organisations, the judiciary and the administrations .
The Chief Executive also stressed that "Government action picks up on the victories that so many women have won" and bragged about the regulations approved during his tenure: "We are a pioneer country in of equality and a reference that accompanies, not only with words, but with deeds, our feminist commitment." In this context, he celebrated the fact that the Budget of the Ministry of Equality will reach 573 million next year.
judges
Since the controversy broke out – following this information, 14 sex offenders had already received sentence reductions – Sánchez tried to keep a low profile. In his first intervention, last week from Bali, he asked "to let the courts and the prosecution work to unify the doctrine" and affirmed that "the will of the executive and legislative powers was to strengthen the safety of women".
The socialist, however, avoided disavowing Montero and Podemos for their attacks on the judges. The Minister for Equality went so far as to accuse the magistrates of prevarication, assuring that their interpretation of the standard was erroneous because of their "machismo".
Every day that passes with the law in force, until eight sex offenders They could benefit from the new regulations, which mainly provide for lower penalties than the old Penal Code. According to official data from the National Institute of Statistics (INE) Regarding adult sex crimes in Spain in 2021, there were a total of 2,785 convicted with a final conviction for sexual assault and abuse, giving a daily average of almost eight convicted offenders in Spain. These abusers and rapists could benefit from the new legislation, which came into force on October 7, 2022.