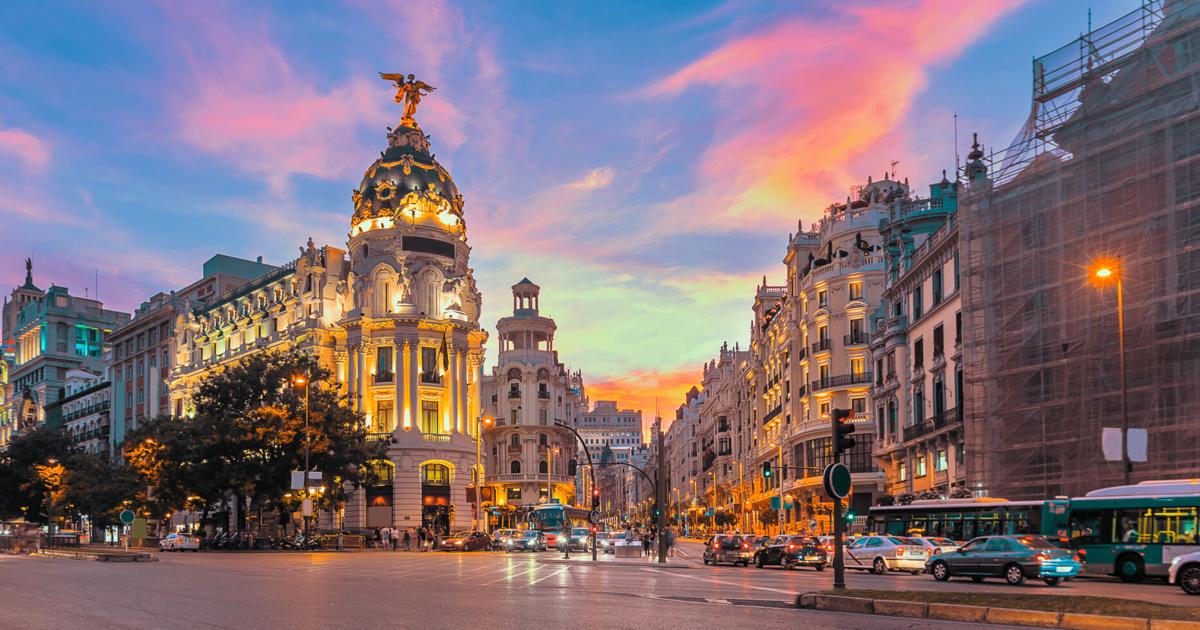 Madrid, Spain. Hours after landing in Madrid, Spain, the concern of citizens and traders about the accelerated negative impact of rising oil prices on the economy as a whole became palpable.
Dozens of Spaniards took to the streets with banners alluding to the exorbitant rise in prices for all basic services, which has already begun to reflect the reduction in hours of operation of many large enterprises using electricity or oil, and others. has already made the decision to cease operations.
On a tour of the main streets of Madrid, we were able to see the reasons for the existing unrest. One of the most worrisome is the almost 50% increase in the cost of energy, which was 95 cents per kilowatt-hour until the beginning of this week, and this trend continues to rise daily. Similarly, inflation is already at 7.5% and the price of gasoline is very close to $2 per litre.
Taxi driver Pedro Pérez admitted that it now costs him about 70 euros to fill a tank for two weeks in the case of a hybrid car, so he does not rule out reducing the number of trips or distances to save money.
"It is almost impossible for me to work. I come to work from a distant central area of ​​the city. But the profit goes to me in the form of gasoline, not to mention the cost of food and electricity. I barely cover my expenses and live alone. With my family, this would not be enough for me," he said.
In addition, after importing some products from the territory of Ukraine, they have already started the process of rationalization of some of these products, as in the case of sunflower oil.
Another problem identified by businessmen and merchants was employment. While the unemployment rate reaches 20%, many companies are forced to import labor for countless jobs because there are no trained personnel for them, personnel that generate extremely high incomes when the minimum wage of a Spanish worker averages $1,000 per month. .
Added to this, real estate has skyrocketed, mostly rents averaging $400 a month in the case of small one-bedroom apartments, sometimes even shared with another person to cut down on monthly expenses.
Trader Alfredo Gonzalez said his business used to run until 11 p.m. and six days a week. Now, given the skyrocketing cost of electricity, it has decided to open for only four days and on a reduced business day.
"All the money earned goes to pay for electricity, gasoline and food. Income no longer allows us to live. If this continues for a long time, I will have to close, I have no options," he said.
Looking for breath
Eager for pocket relief, some companies have taken refuge in renewable energy. Such is the case with Spanish insurance company Mapfre, which has placed solar panels at its central operations sites and plans to replicate the action in its operations abroad.
Similarly, many industries with fleets have opted to purchase hybrid or electric vehicles, but penetration is still low. According to the taxi driver, electric vehicles barely reach 5% penetration, and hybrids 20%. While efforts are being made to increase the use of renewable energy and electrification of cars, "the cost is too high and out of reach for most Spaniards," Pérez said, a position that González agreed with.