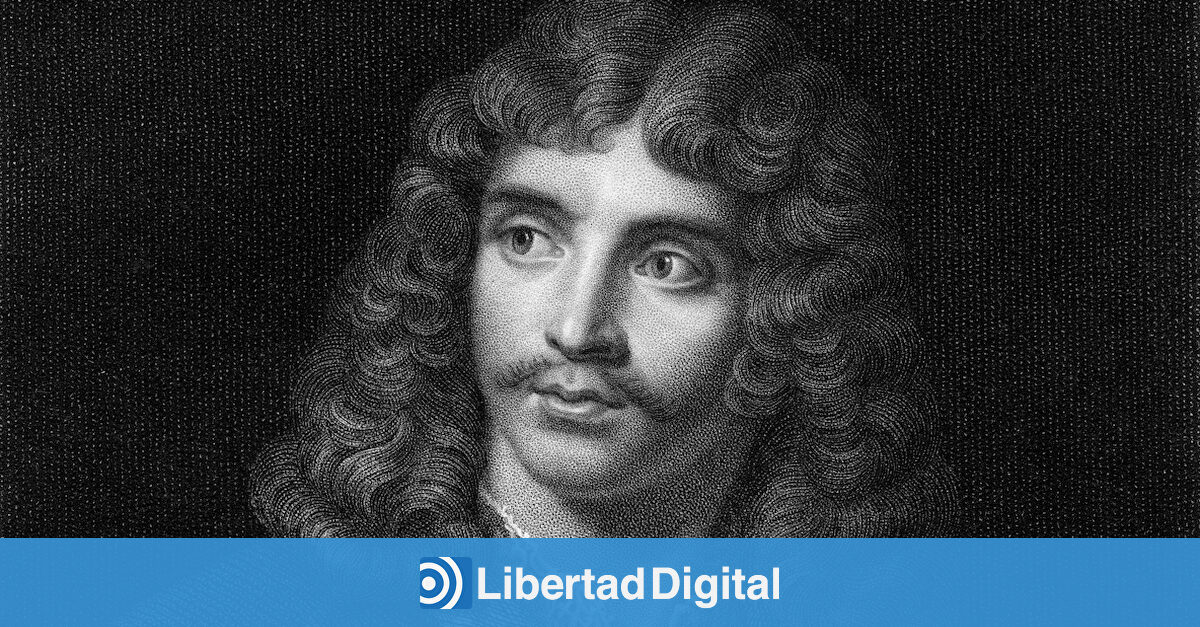 Molière He was one of the first French authors I read. Already at school, in that year of the 5th Baccalaureate, in which we studied French literature from a textbook in French, despite the fact that our knowledge of the language in this class was very rudimentary. A few years later, at the Faculty of Philology of the University of Salamanca, I was fortunate to be a student of two famous professors: Monsieur Cortes and his wife, whom we knew as Madame Paulette, or "court", "madame". Two pioneers in the training of French teachers between the 60s and In the 1980s, she passed on to us her passion for literature, for the theater. From the first steps as a teacherI remember the good times I had with the students, interpreting some of Molière's most famous characters with them. argan, That imaginary sickharpagon, miser. Texts that appeared then in textbooks, when the functional didactics of languages ​​had not yet reached.
I will not talk about his work, articles, books, announcements of conferences and colloquia for specialists and connoisseurs of his work have already begun to appear. For me, Moliere means much more, because involuntarily through him I was offered reparation for the humiliation I suffered as a childas I will tell you now.
During an exchange with a high school in Limoges, Spanish teachers PL and CM suggested that we visit Ambasac, a city 23 km from our host city, where a surprise awaited us. Shortly after arriving, our group, teachers and students, gathered at the entrance to the park, saw a procession formed by a group of very elegant gentlemen in dark suits, dressed in donkey ears, in French, hats d'anes. We visited representation L'Academie des Anes, an institution that upholds the prank that Molière played on the Marquis Ambazaque, making him believe that he would be admitted to the Académie française. Before they visited him in his castle. When he opened the doors to receive them, he found a row of donkeys instead of two-horned academicians. We know that Molière more than once ridiculed vanity with characters Mister de Poursonac (some believe that it was this Marquis de Ambazac, who overestimated his gift for writing, inspired him) or bourgeois gentleman.
After a short ceremony with a speech, we share a festive picnic with the "academicians" on the lawn of the park. Shocked by the sight of donkey ears in green crepe paper, with gold overlays, I did not attend the performances, I was in another world, because the memory of my donkey ears. I had to share this to relieve a wound that has reopened so I said it. He lived then in Celanovo, a small town in the province of Ourense. I would be about 6 years old. I went to school, the only one run by nuns. She was, according to my parents, a very independent and outspoken girl. She said what she thought, and this caused my mother to be compromised, since she never followed her recommendations not to repeat everything she heard at home. A classmate received two loud slaps in the face from one of our nuns for doing something wrong, I don't remember the reason. At the school gates, I reported the incident to her mother in great detail, insisting that her cheeks turned red after being slapped. And this is what happened, one clear May day: the pegona nun, as soon as she saw me, came up to me and, without saying a word, full of rage, put huge cardboard donkey ears on me, along with a poster to the front, which said: For lies and deceit. I was like this all day, embarrassed to death, swallowing tears, not understanding anything. There were even more. In the month of May, we prayed on the rosary in the courtyard, walked in a circle. They made me lead the procession, with our long white veils, in my case with donkey ears over the veil, to finish in the chapel, put on the altar, the punishment should be exemplary.
In the midst of the silence that followed my story, one of the "academicians", perhaps the oldest, stood up, hugged me and offered his bonnet d'an, today on the wall of my room. The gesture I lived reparation to a girl who didn't know that the truth almost always has a price.