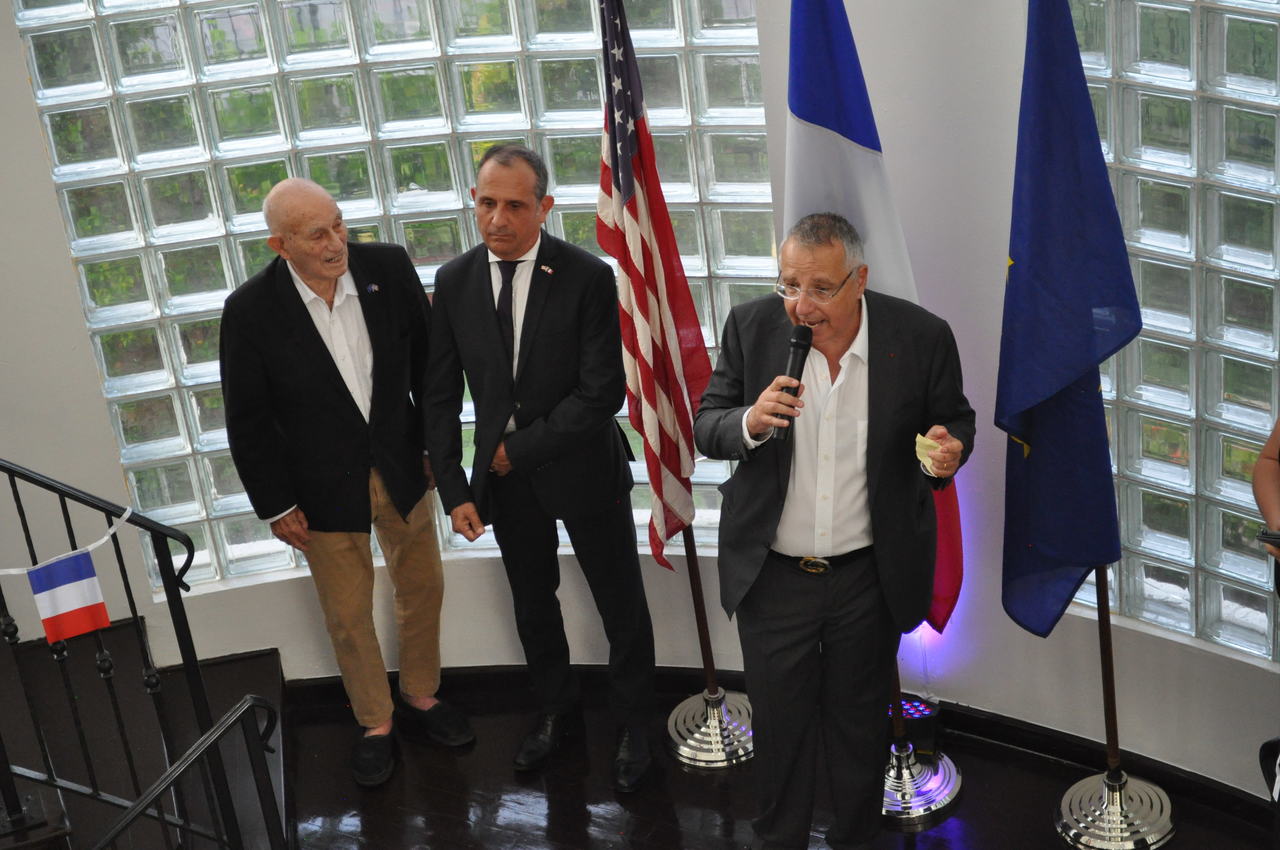 On Thursday 14 July, the French Consul Vincent Floreani organized his traditional reception for the French National Day, and this time in the new and beautiful "Maison de la France et de l'Europe", where it took place in the presence of the founders.
Vincent Floreani recalled the performance of France in the United States, a country that is, for example, the third largest foreign employer in Florida.
Harold Terrens, a brave 99-year-old World War II veteran, also spoke.
Note the presence of Susan Harper, Consul General of Canada, Consuls of Germany and Mexico, Deputy Consul of France, Rebecca Bourgin, Cultural Attache of the French Embassy, ​​Anthony Domingues, Counselor of Consular Residence in Washington, Laure Pallez, several presidents of associations: Roger Pardo (FIPA) , Xavier Capdevielle (UFE), Patricia Bona (Alliance Française), Frederic Bernerd (Entraide Floridienne), Patricia Marmousez (VP Miami Accueil), Rabbi Yisroel Frankforter and many other personalities (sorry a thousand times for those we forgot).
Photos by Didier Le Vu for The Courier of the Americas :
---
ADVERTISING :
Similar items