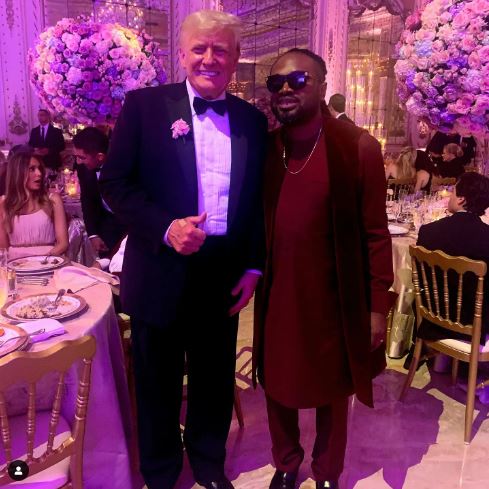 Nigerian Singer Cobhams Asuquo Meets Donald Trump (Photos)
Cobhams AsuquoThe popular Nigerian singer and producer, has met with Donald Trump.
He shared a photo he took with Trump, the former US president.
Asuquo, who shared the image on Thursday through his Instagram account, said: "It is a rare privilege and honor to meet the 45th President of the United States and the proud father of the bride.