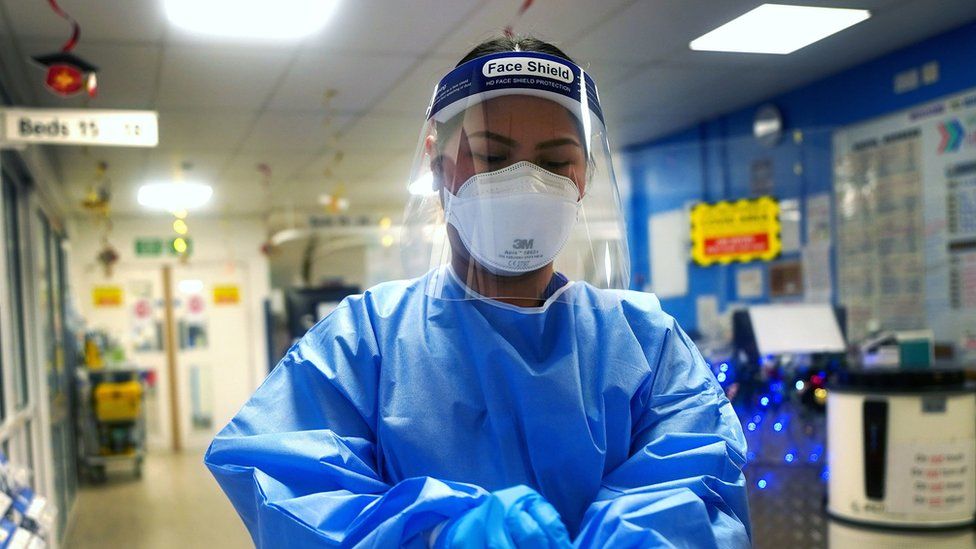 NHS under huge pressure as A&E refuses ambulance
Nick Terrigal
health correspondent
Hospitals are under "tremendous pressure", with more and more people having to divert ambulances to other locations because they can't cope.
Over the past week, 20 NHS accident and emergency departments in England have issued transfer plans to move patients elsewhere.
A&E departments still accepting new patients experienced long delays, with more than 25% of ambulances waiting at least 30 minutes to transfer patients.
Hospital bosses said they were "very concerned" about the situation.
There is intense pressure across the country, but NHS chiefs in West Yorkshire and south central England – including Hampshire, Isle of Wight, Oxfordshire and Berkshire – report tensions are particularly high.
Part of the stress is the high number of Covid patients currently hospitalized. This week, the number across England surpassed 16,000, rising to 20,000 once other UK countries are included.
The current numbers are close to the total during the first wave of COVID-19 in spring 2020 — although more than half of these patients were hospitalized for other reasons, but also had COVID-19.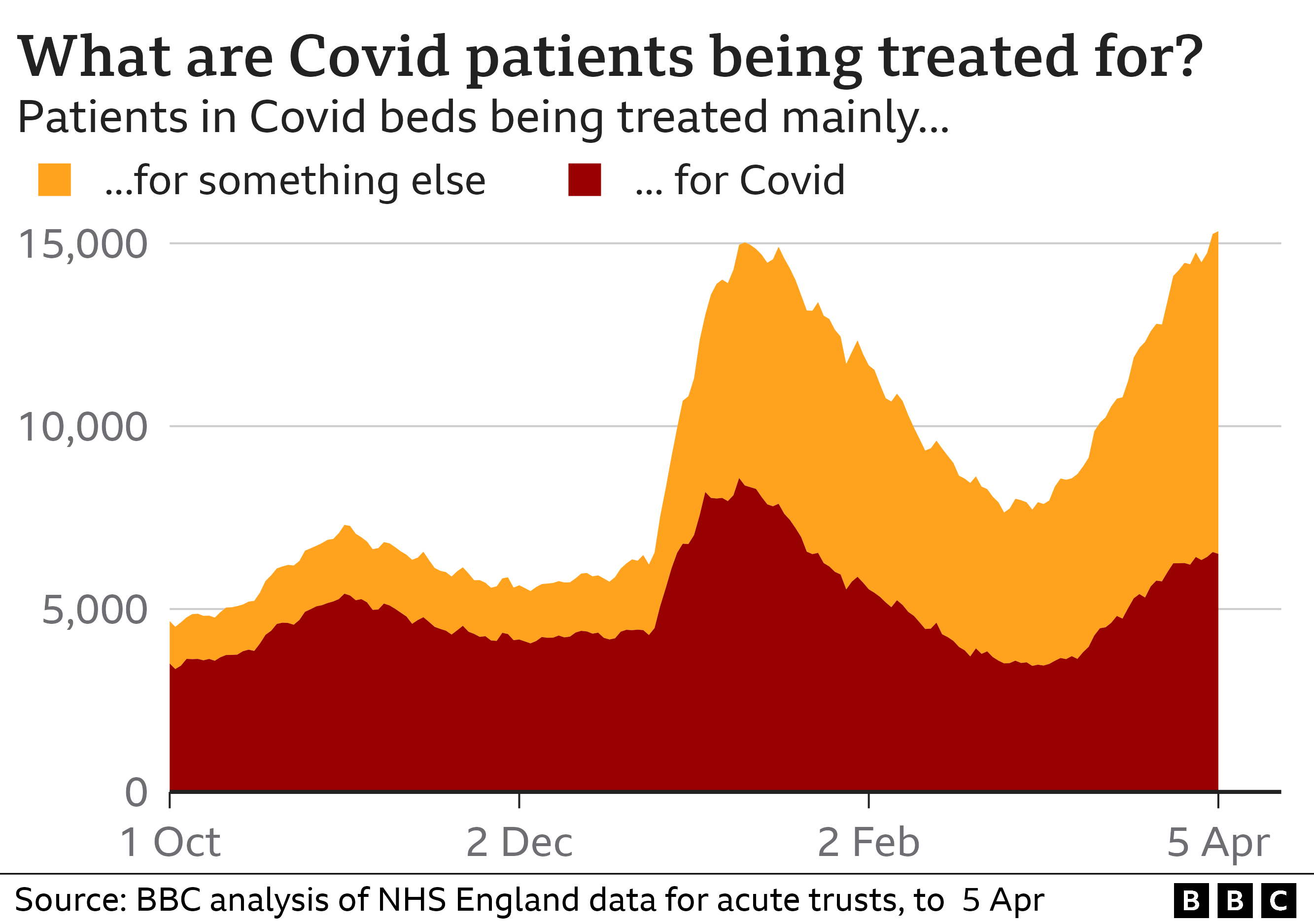 This second Omicron wave is driven by BA. 2, an offshoot of the Omicron variant, first landed in the UK late last year.
But hospitals are also seeing an increasing number of people with other illnesses, including the flu.
Similar levels of diversions and delays have been seen every week since the start of the year.
To put the pressure in context: The delays currently seen in the A&E sector are worse than the pre-pandemic winter, which was considered the most difficult in years.
Saffron Cordery, of NHS Providers, which represents the hospital, said: "We are very concerned about the real pressure on the entire healthcare system.
"The high number of hospital beds occupied, coupled with staff absenteeism and a severe labour shortage, means the trust cannot restore the backlog of care any time soon. Hope.
"Ambulance services are doing everything they can in these extremely difficult circumstances, but the added pressure is causing increasing delays in transfers to busy emergency departments.
"This means that ambulances cannot return to the community as quickly as they would like. »
Professor Stephen Boyce, NHS England's director of medicine, said the figures summed up "how busy NHS staff are at the moment".
He said bed occupancy rates were very high and staff absences due to illness had increased for 10 consecutive weeks.
He urged those eligible to take part in the spring coronavirus booster.
www.bbc.co.uk
article NHS under huge pressure as A&E refuses ambulance first appeared in Zimo News.