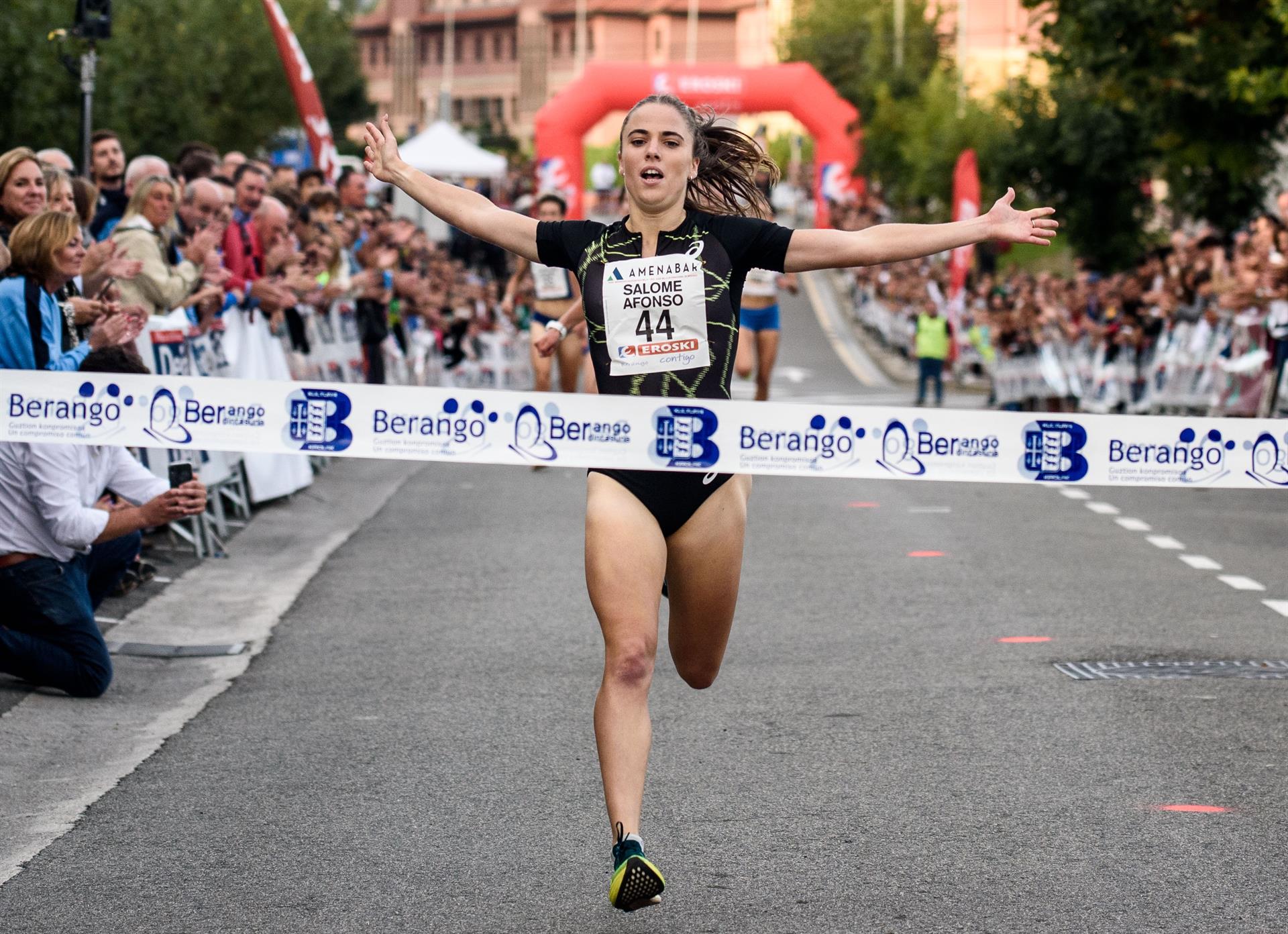 Bilbao, October 8 (EFE).- Isaac Nader, who revalidated his 2021 triumph, and Salomé Afonso achieved, with two clear victories over their rivals, a brace for Portugal in the 34th Mile of Berango.
Both were also a second behind the respective race records, as Nader finished the test with a time of 4 minutes 15 seconds, a second faster than the last edition.
Afonso completed the 1,609-meter course in 4.52, also a second faster than the 2021 time of Esther Guerrero, who was unable to fight for victory on Saturday without yet recovering from physical problems suffered this season.
The alleged duel between Murcians Mo Katir and Mariano García, two of the great protagonists of the good 2022 of Spanish athletics, came to nothing because Katir did not participate in the end. Mariano was in the lead during the first forays, but it soon became clear that he was in no position to fight for victory.
The afternoon elite tests were opened by the women's race, started by Irati Fernández. Although already in the first of three laps of the Circuit de Gobelalde, Afonso took the lead and continued to pick up the pace. To the point that no one could even approach her until the finish line. The closest was Águeda Marqués, who crossed the finish line second, a second behind.
Behind, almost in the peloton, Marta Pérez, Carolina Robles, Solange Pereira and Zoya Naumov were third, fourth, fifth and sixth, three, four and five seconds behind the winner.
The men's event was more contested, started by Gorka Piedra with Mariano behind. A mirage because then the European 800 meter champion kept losing positions.
Nader, Dani Arce and Abderrahman El Kayami were in better shape, all three very ambitious until a finish almost similar to that of the women's race. With Nader escaping and Ignacio Fontes trying to catch him, which the Grenadian couldn't achieve, finishing a second behind.
Behind came recovered Jesús Gómez, the German Marc Tortell and the young Pol Oriach to take third, fourth and fifth places respectively, two and three seconds behind. Arce was sixth.
The high point of the race was the warm congratulations to the winner of the elite races, an undeniable Portuguese double which delighted the winning couple.