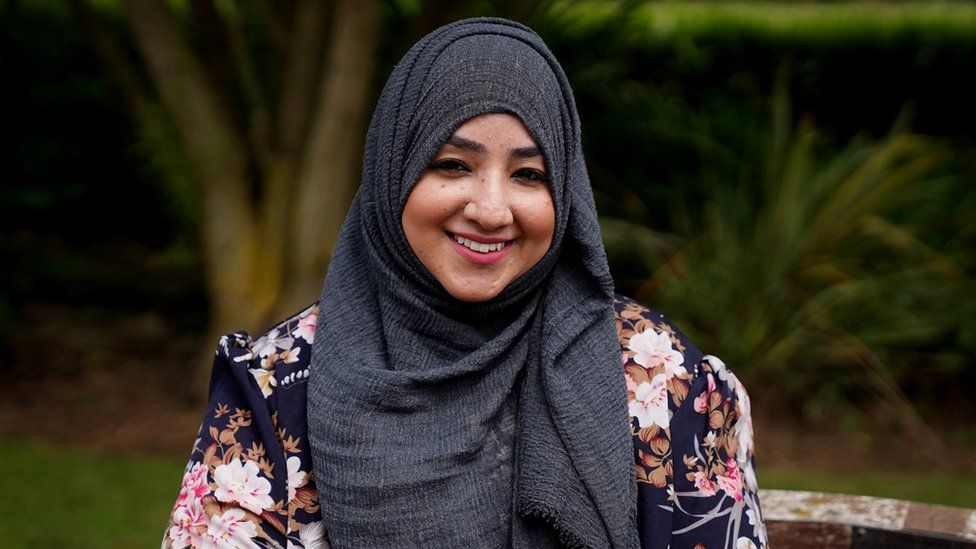 Peterborough's mother with her baby was born before the Covid coma
A woman suffering from Covid-19 gave birth six weeks before she induced a coma. She said that being able to go home with her child is a "dream come true".
Hajrah Aslam from Peterborough gave birth to her first child, Huzayfah, after contracting the coronavirus in January at 35 weeks of pregnancy.
After her oxygen level dropped dangerously, she fell into a coma.
The 28-year-old said: "I think I missed something from the beginning, but now it's time to make up."
After 11 weeks of rehabilitation at Askham Rehab in Doddington, Cambridgeshire, she is now at home with her seven-month-old son.
Her treatment includes exercising her ability to walk and climb stairs comfortably, and strengthening her arms and legs.
"An incredible feat"
The insurance clerk said: "I can only see the face of my little boy.
"I kept calling his name, even when I was in extreme pain, I kept coming and going."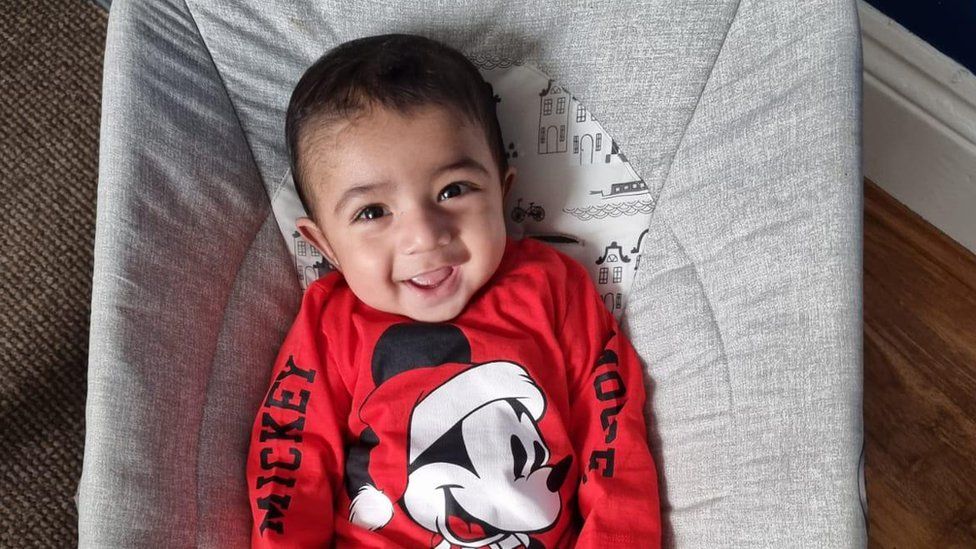 Ms. Aslam is now continuing to recover at home with her husband, son and parents.
She said: "The difficult part is knowing that I have a child and become a mom for the first time. I planned everything-her clothes, her stroller… mentally, this was the most difficult part for me. .
"This is a dream come true [to see him every day]. "
Sara Neaves, clinical manager and head of outpatient services at the rehabilitation center, said: "When Hajrah came to Askham, we really had to start from the basics.
"The key to Hajrah's incredible progress is her determination, motivation and hard work.
"Because of all these incredible characteristics, Hajrah was able to leave us earlier than expected.
"Considering the condition of her arrival, the 11-week outing was a remarkable achievement."

Coronavirus pandemic
Peterborough
Doddington
32,253 cases were reported in the UK on Sunday

How do I get a free Covid test?
The BBC is not responsible for the content of external websites.
www.bbc.com
Articles Mother brought her baby home before Covid coma First appeared in Zimo News.