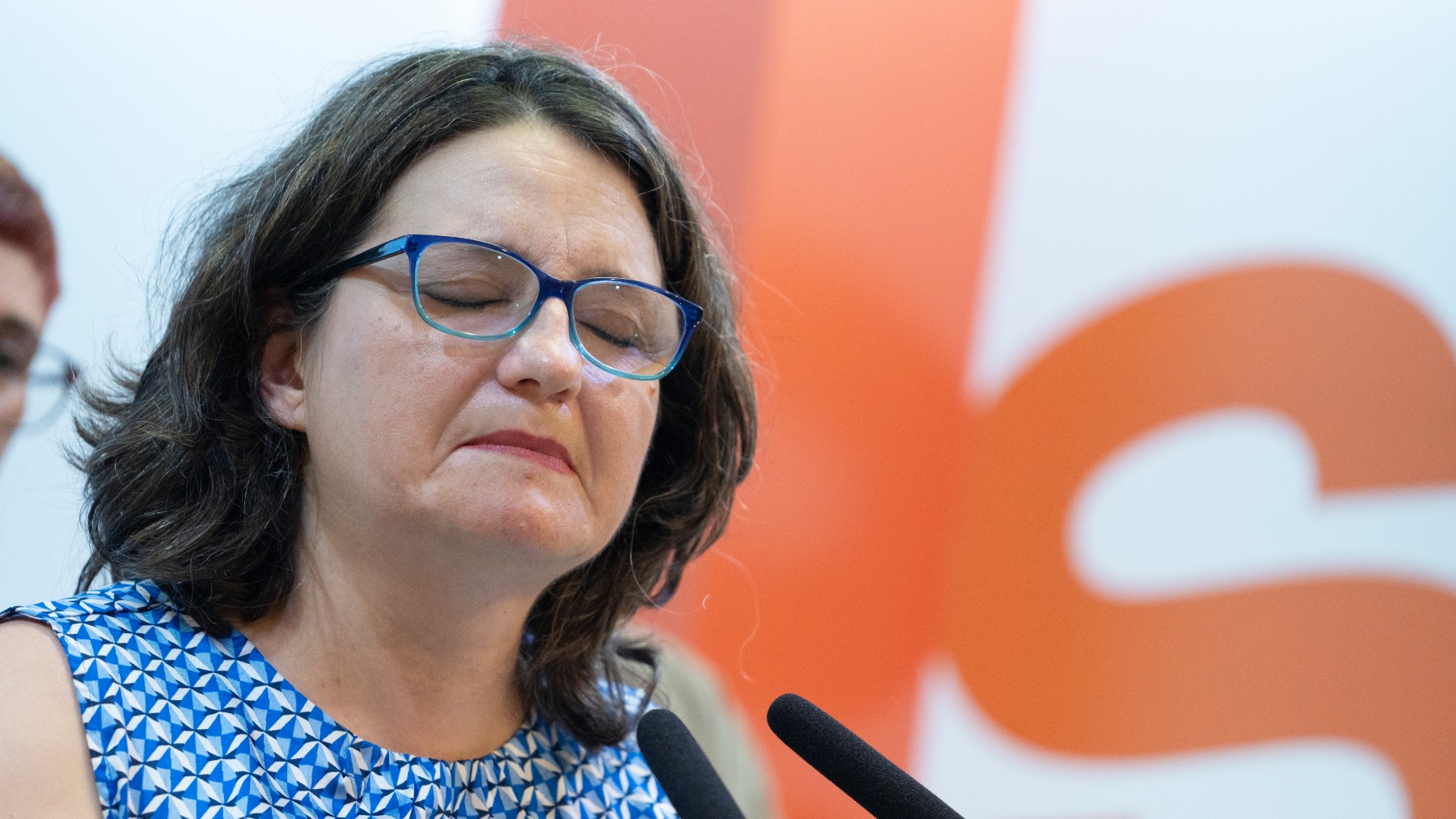 Monique Oltra return to the foreground. On this occasion, due to 2 problems. Firstly, the news published today by OKDIARIO which your ex-husband and aggressor of a minor can be acquitted with the law of only yes is yes of the minister Irene Montero. And another, because the PP understands that the former vice-president of the Valencian government chaired by the socialist Ximo Puig supported Minister Irene Montero, promoter of the aforementioned law, through her profile Twitter. For this reason, today the director of the Valencian campaign of the PP Miguel Barracina claimed in its statements that Oltra "must explain whether this support is sincere or has special interests in the application of the law of the only yes is yesas planned for now.
Currently, Mónica Oltra is accused in the case being investigated by the Court of Instruction Number 15 of Valencia to clarify whether the charges and/or personnel of the Ministry of Equality and Inclusive Policies that she allegedly hid the abuse from her husband, then from her own Another to a minor under guardianship. The case has a balance of 16 defendants. Among them, Oltra. In his case, for the alleged crimes of prevarication, abandonment of minors and omission of the obligation to prosecute the crime.
Miguel Barrachina explained that Oltra is accused "of not having acted correctly in the case of abuse of a minor under guardianship for herself and for which her husband was convicted." And he also recalled that it must be taken into account that this trial was repeated "due to the vigilante reports to discredit the victim and exculpate the culprit" and that "they were made from the ministry run by Oltra".
Barrachina also insisted on today's OKDIARIO news that precisely the the law of the alone is yes It's a yes can get Oltra's ex-husband acquitted. Repeating the abuser's trial within 2 years – the first was in 2019 and the second in 2021 – may enable what has been described as "lax rule" from Yes it is yes "be diligent".
Barrachina, moreover, called Oltra's support for Minister Irene Montero a 'shame' because "once again he gives up and does not defend the real victims, who are the victims". "The defendant Oltra -said the deputy also popular in the Valencian courts- should explain whether this public support that she gave to Minister Montero is sincere or has particular interests in the application of the law", in clear reference to the sentence that it weighs on the ex-husband of the former Valencian vice-president.