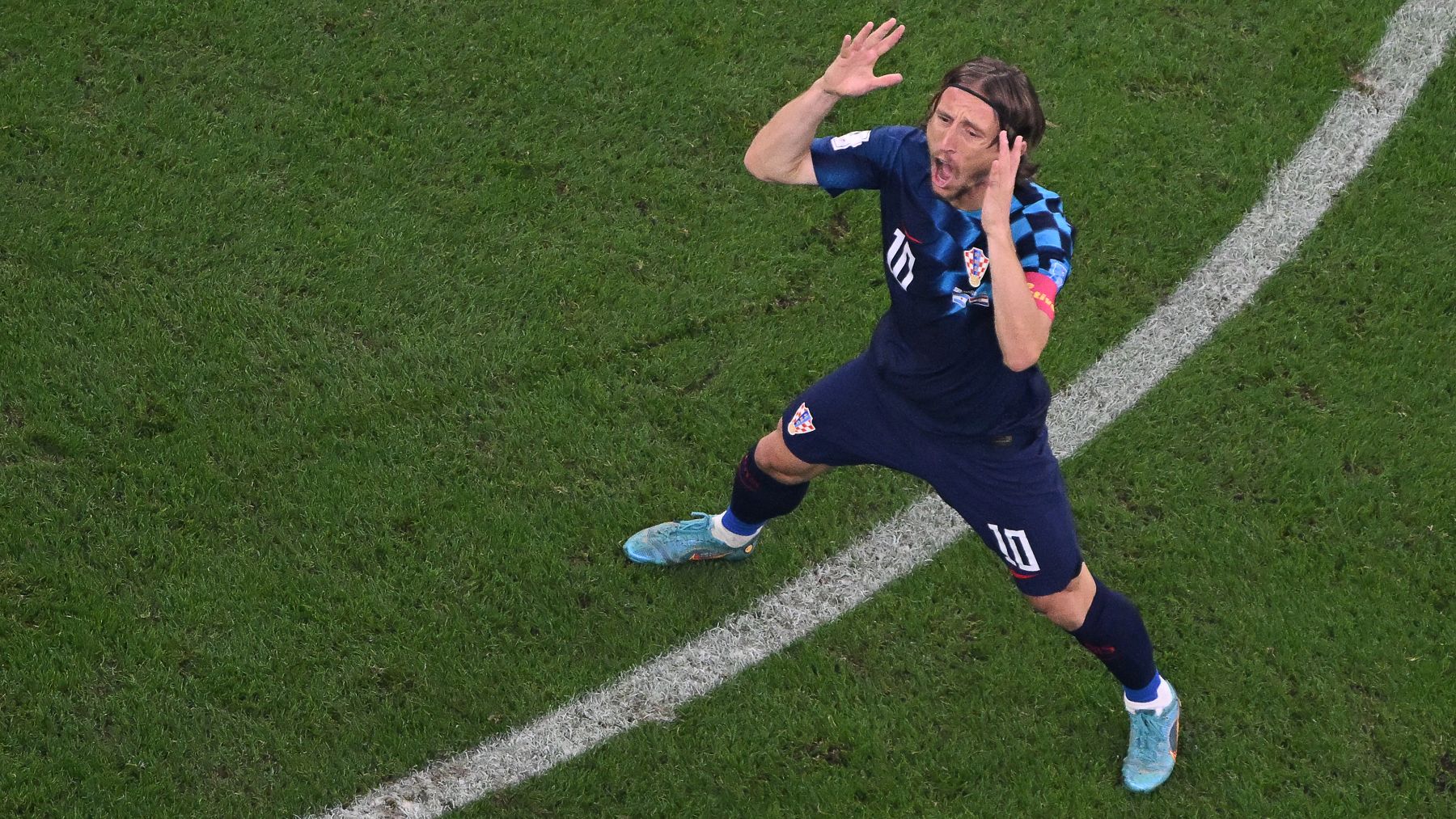 Luka Modric spoke to the Spanish press after the elimination of Croatia in the Qatar World Cup. The Real Madrid midfielder admitted he couldn't believe they awarded that non-existent penalty to Argentina, after a fortuitous clash between Julián Álvarez and Livakovic. "I can't believe that penalty was awarded," the Croatian team captain said after the first semi-final after watching the action repeat itself.
"It's a key moment because we were good, controlling the game. Then came the corner, which the referee didn't give us, then the sadnesswhich was not because he he shoots and collides with our keeper. It goes for him. I can't believe this penalty was called. It changes the game a bit, but that's about it. Like I said, now is the time to recover and try to win the next game," he said. modric on the most controversial action of the meeting which allowed Argentina open dashboard
Regarding elimination, the Croatian midfielder regrets not having been able to reach a new final and affirms that the objective is now to obtain third place: "Unfortunately, that could not be the case. It is done. Now you have to recover and try to win the game for third place. We're sad, we expected to be in another final but it couldn't be. We have to congratulate Argentina."
When asked if next Saturday's game at 4:00 p.m. is a punishment or a consolation, Modric clarifies that playing with Croatia "is never a punishment" and that they are aiming for third place. "No, it's never a punishment. We had a very good World Cup. A game with the Croatian national team is never a punishment. Bronze is at stake, we have to prepare because if we get it it will be a success".