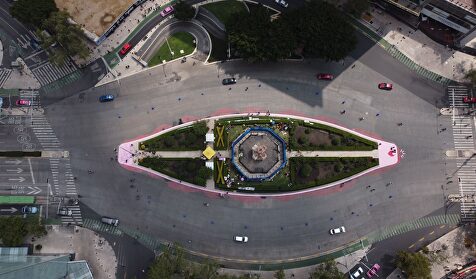 V Colon Roundabout in Mexico City became "Gloriet of Fighting Women" last Sunday, when feminists and indigenous activists and mothers of the murdered women went to the scene for the second time to cover the square with the names of the victims. The group wants a place where It used to have a large statue of Columbus, which was filmed a year ago after the threat of demolition, is becoming a feminist plaza.
Several dozen women they wrote the names of the deceased women and also painted the vulva around the gazebo. In addition, they demanded that the head of the city government, Claudia Scheinbaum, no longer touch the square after they did the same last Sunday and the graffiti was erased. They still managed to put on a pedestal located at the roundabout of the central Paseo de la Reforma, the figure of a woman with a raised fist.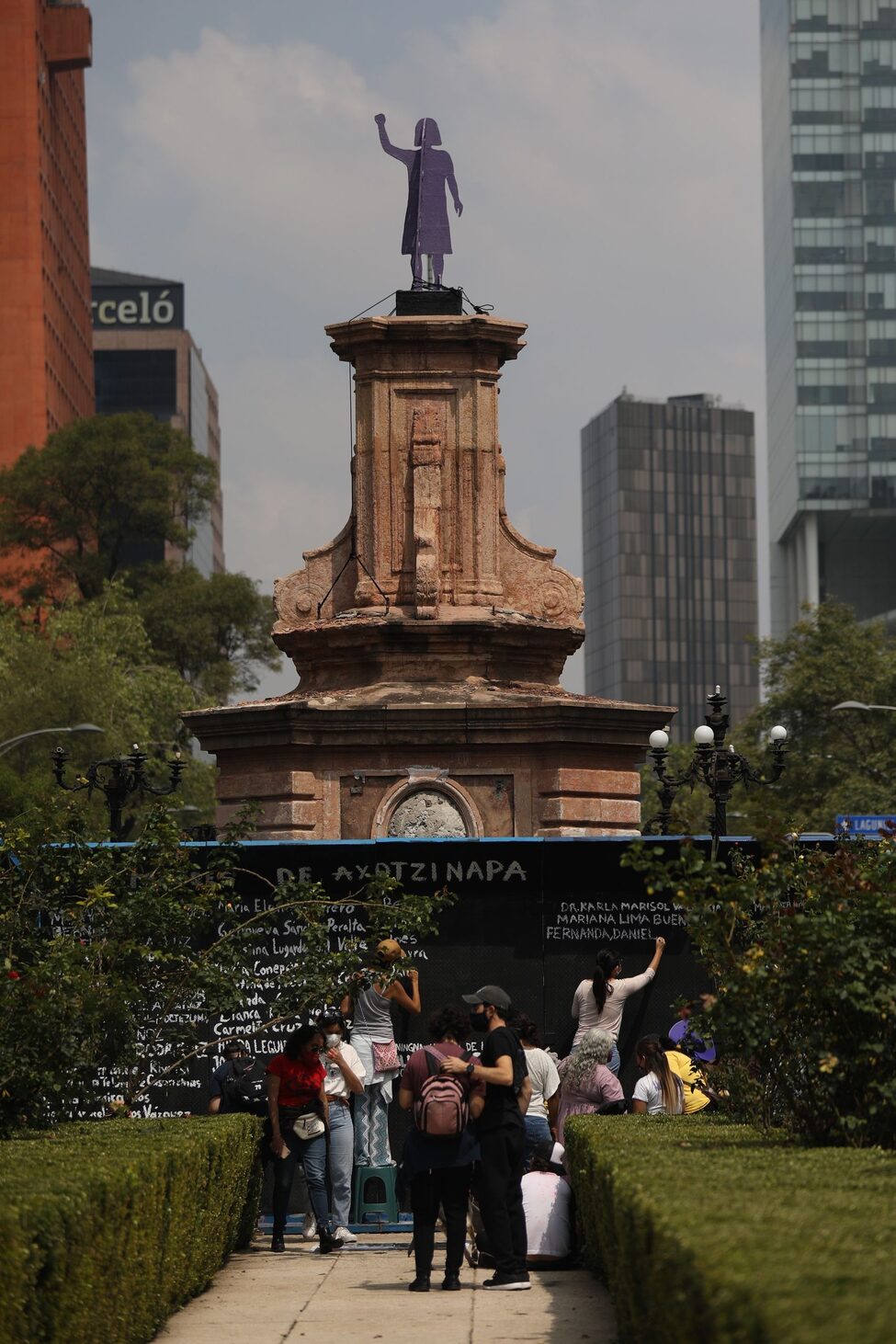 "This place is henceforth the" Gloriet of Fighting Women "and will dedicated to those facing violence across the countryrepression and re-victimization against injustice, "feminists said in a statement last week. They said the space is dedicated to women looking for their missing relatives, mothers of femicide victims and their daughters, protectors of the territory, African-Mexican women, women from the indigenous population and "all the women who built our history through their struggle."
Colon, retired a year ago
Last year, the city removed the statue of Columbus, a 19th-century monument to Charles Cordier, just days before a demonstration was held to demolish it on October 12.
The head of the city government, Claudia Scheinbaum, recently announced that the statue of Columbus will no longer return to its place and that he would be replaced by an indigenous woman figure created by the artist Pedro Reyes. However, this option also did not like: in the face of criticism for assigning work to a non-indigenous man, the mayor was forced to retreat and hand over the monument to the committee.
This news is entirely dedicated to the conquest of Hernán Cortez 500 years ago, suffering from attacks on the role of Spain, led by the Mexican president, whom the Pope had joined a few days ago.