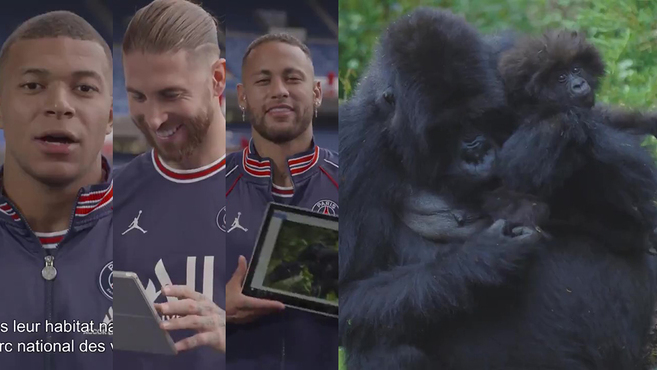 FI am Paris Saint-Germain On Friday, players had an unusual opportunity to help baptize three gorilla cubs in Rwanda.
At the event, part of the Kquita Izina ceremony organized by sponsors of the Visit Rwanda club, the players of the first team contributed via video call from Paris.
Neymar, Sergio Ramos, Kylian Mbappe, Angel Di Maria and Marquinhos selected names from a list pre-selected by Rwandan conservationists and announced them to celebrate International gorilla day…
There are 380 gorillas in the Rwandan jungle, and now three more, whose names have been chosen by PSG players. Little gorillas Ingeri, Nshongore and Mudasumbwa and were born during the season.
The Paris Club has posted videos on their social media where players explain the meaning of the names.