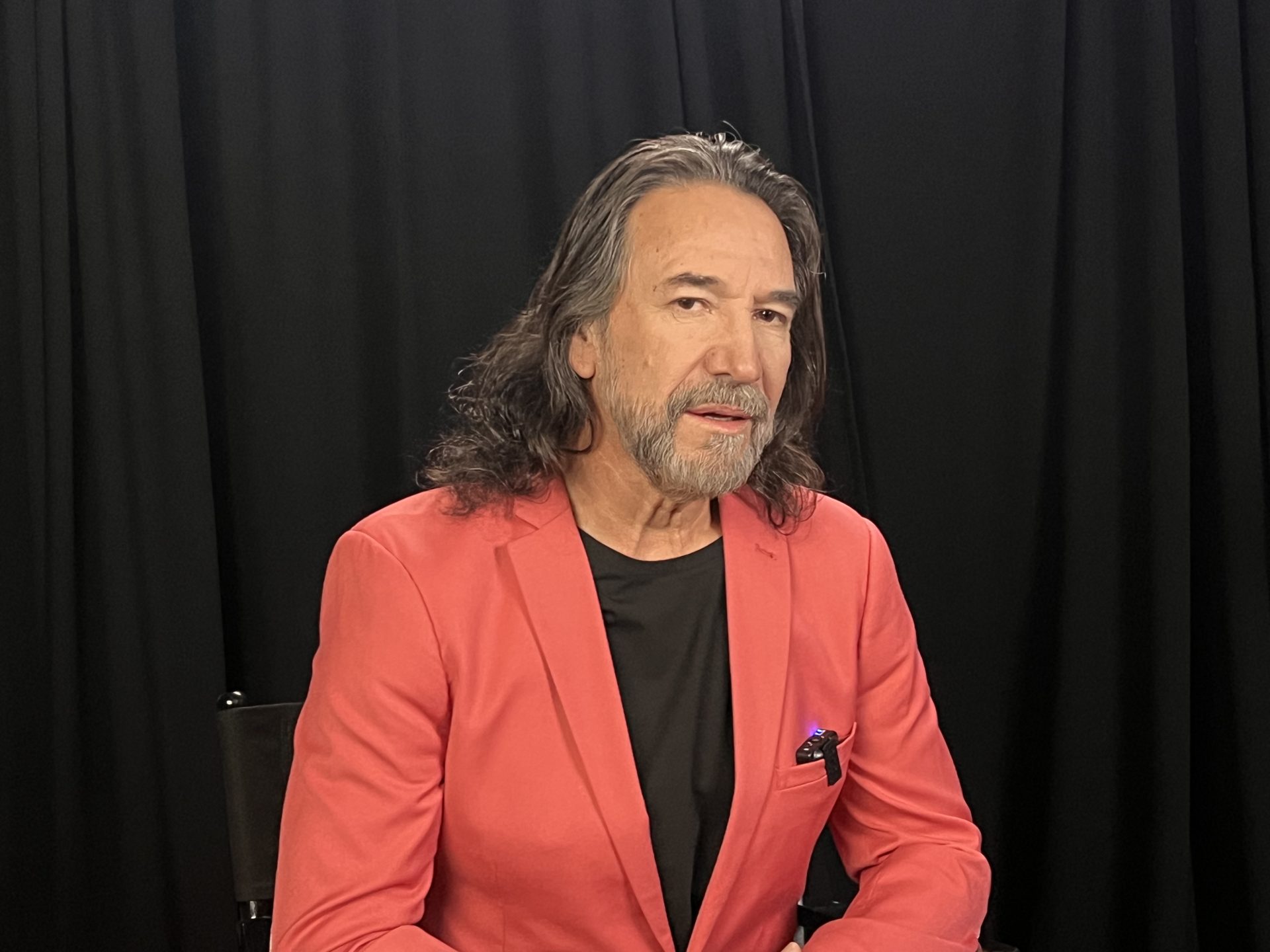 By Monica Rubalcava |
Las Vegas, (USA) (EFE) for the organization of the latin grammys.
"I'm thinking about retirement, but the next day I wake up in a good mood," says "El Buki" in an interview with EFE from Las Vegas (USA).
The artist receives this award from the Latin Recording Academy, after his career was recognized by an exhibition until the spring of next year at the Grammy Museum in Los Angeles.
Although, according to what he told EFE, awards and accolades have never been a priority in his career: "I do what I do with all my love and that's how awards and accolades come. recognitions."
"I know that sometimes you have to be aware of what you want before anything else, but what I do is work and it's my trademark", adds the five-time winner of a Latin Grammys.
New Horizons
Solís has just completed his first solo tour in Europe, during which he visited countries such as Italy, United Kingdom, Spain and France.
This tour, along with the aforementioned exhibition at the Grammy Museum entitled "And Forever… Marco Antonio Solís", reignited the singer's desire to continue experimenting with his music.
"Sometimes you don't realize how far you've come, but this exhibit reminds me through the clothes I was wearing when something big happened. All this is beautiful and worthy of inspiring me again," said the performer, back with the mariachi genre album "Qué ganas de verte".
With this production, Solís earned a nomination in the category of Best Regional Mexican Music Album for the 23rd Latin Grammy Awards to be held today at the Michelob ULTRA Arena in Las Vegas.
The seal of Marco Antonio Solís
The author of more than 400 compositions, among which "La venia bendita" or "Tu cárcel" stand out, owes part of the good professional moment he is currently experiencing to the new versions that other Mexican artists have made of his music .
Such is the case with Caliber 50, the regional Mexican band that revitalized the song "If I Could Lie to You" with an authentic rendition that has gone viral on social media and touched new generations of listeners.
"I think these songs are timeless, but they have been renewed and reborn through other musical influences of today. I am very grateful when it is done with dignity," he confessed.
Finally, and without giving much information about it, the singer, who recently made the most successful Latin tour in the United States with his former group -Los Bukis-, announced that another series of concerts and new music is about to be created.
The debut of this singer born in Ario de Rosales, in the state of Michoacán (Mexico), occurred when he was only ten years old, two years later he tested his skills in composition and At the age of 17 he would already have his band, Los Bukis, which would be his first platform to fame.
Since then, he has dedicated himself to creating songs that have been captured in people's imaginations and has sought versatility with alternative activities to the world of entertainment such as business, with his luxury hotel located in Michoacán, a brand of tequila called Tesoro Azul and a line of coffee
Latin Grammy Award for Person of the Year
Mexican singer-songwriter Marco Antonio Solís received the Latin Grammy Person of the Year 2022 award at a ceremony held this Wednesday evening in Las Vegas (United States) in the presence of his family and different Latin music personalities in different genres.
The gala took place at the Michelob ULTRA Arena the day before the 65th edition of the great Hispanic music festival organized by the Latin Recording Academy.
El Buki was surrounded by his wife, Cristian Salas, and daughter, María Solís, at an emotional event that almost brought tears to his eyes at one point and represents the culmination of the professional career of the five-time Latino winner. gramophone.
"My legacy is my songs, what I wrote honestly and entered the hearts of all Mexicans," Solís said in statements to EFE minutes before the event began.
Shortly after, it began with a performance by the Mexican composer himself, who sang his song "Where Shall We Stop?" and lifted the attendees who burst into applause.