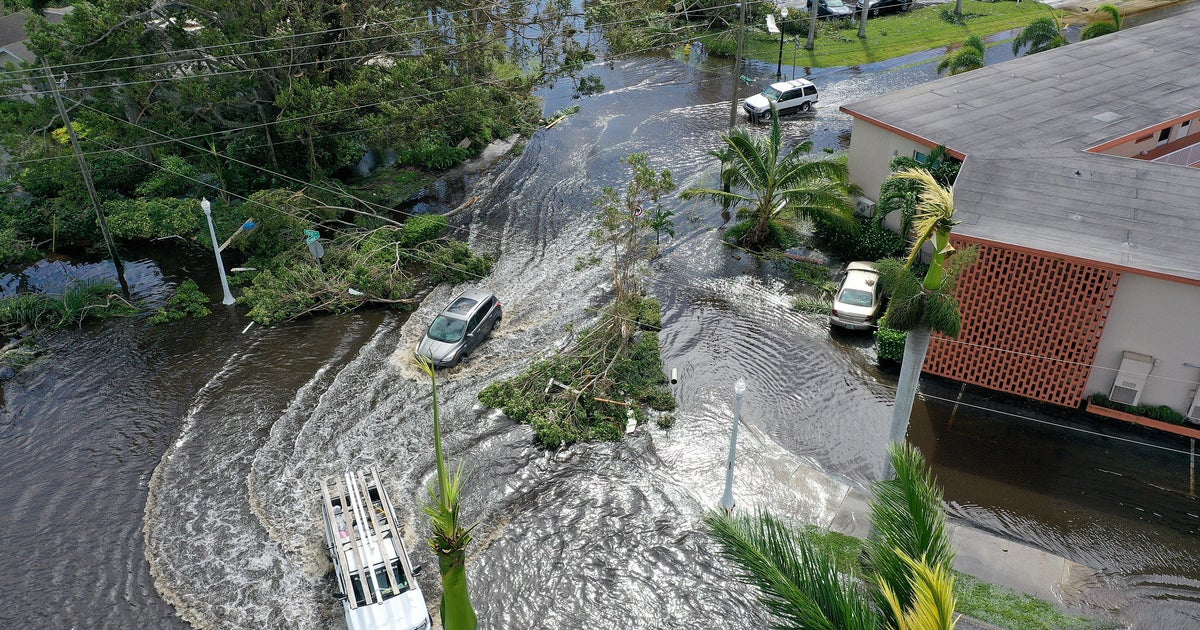 Ian gained strength and became a hurricane again on Thursday evening. The storm is forecast to hit South Carolina, where a hurricane warning was issued for the entire coast after leaving massive destruction in Florida.
CBS News has confirmed six storm-related deaths in Florida as of early Friday morning.
Ian "could be the deadliest hurricane in Florida history," President Biden said Thursday.
"The numbers are still unclear, but we are hearing the first reports of what could be a significant loss of life," the president said after receiving a briefing from FEMA officials.
Ian's center was about 175 miles south-southeast of Charleston, South Carolina, as of 2 a.m. Friday. It was moving north-northeast at 10 mph, with maximum sustained winds of 85 mph, the National Hurricane Center said.
Iano is forecast to make landfall somewhere near Charleston, South Carolina, on Friday afternoon, meteorologist David Parkinson told CBS News.
"The worst river flooding on record will continue across central Florida into next week," the hurricane center said. "Significant flash and urban flooding and minor river flooding are possible in coastal and northeastern South Carolina today."
Ian is expected to "rapidly weaken" late Friday and early Saturday, the hurricane center said, as it moves inland through the Carolinas.
On Wednesday, Ian first made landfall in southwest Florida as a major Category 4 hurricane before tearing across the state. It was one of the strongest hurricanes ever to hit the US
People were trapped in houses. Videos and pictures showed the devastating floods. And wide swaths of the state — more than 2.2 million homes and businesses — were without power early Friday, according to power outage.us.
.