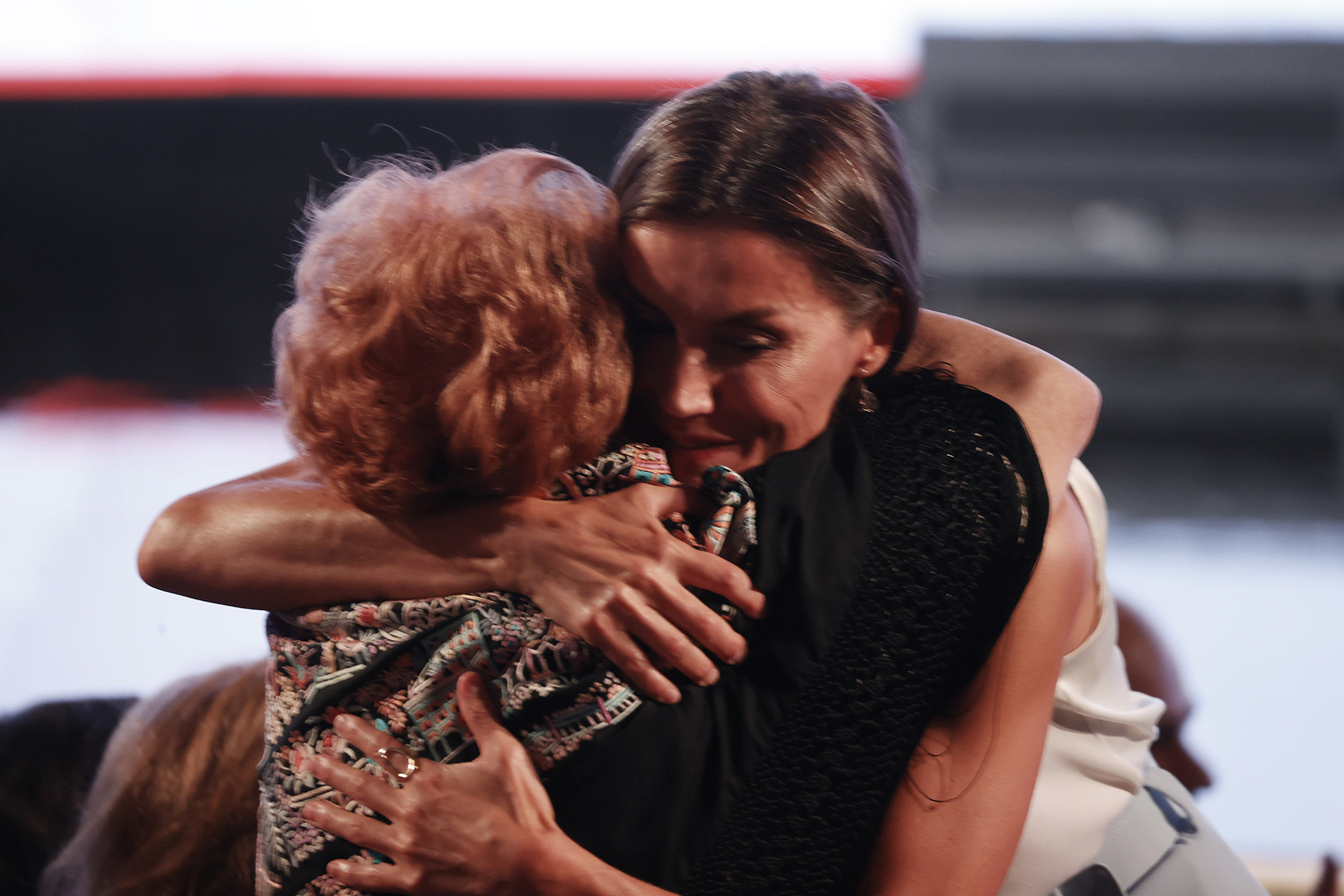 This was the image at the time.Queen Letizia resumed her official agenda on Tuesday, attending the 14th edition of the Círculo de Bellas Artes in Madrid with the president of Banco Santander, Ana Botin Call for social projects to 'draw euros from your payroll' Twelve projects selected this year by the bank's employees in Spain. This is one of Santander's most relevant initiatives for the thousands of employees involved in social causes, who support NGOs that work every day to help the most vulnerable.
an important date Queen Letizia Felipe VI's wife has a lovely moment in it. The Queen had the opportunity to meet Maruja, a 90-year-old woman who is a member of the Grandes Amigos association, who did not hesitate to ask Doña Letizia a special request: a hug. "Letizia, can you give me a hug?", Maruja said from her website. Donna Letizia accepted a request without hesitation, got up from her seat and approached her. Moments later, Maruja herself complimented the queen's role, even asking for an applause for her.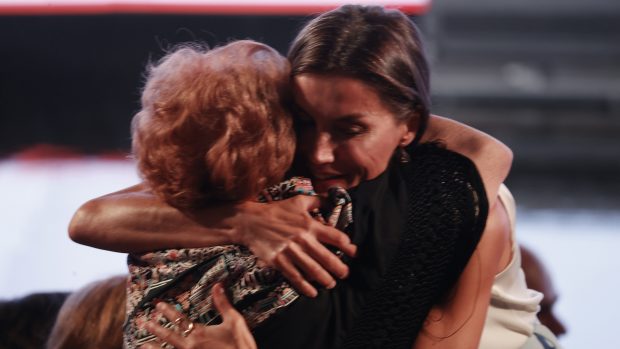 The association is responsible for bringing volunteers into contact with elderly people living at home who feel lonely, and asking them to spend a little time together each week. The group was among the recipients of those awards last year, and this time Maruja spoke to thank her for the help she received, just minutes after she asked the Queen to give her a hug.
Queen's words
In this very special performance, Letizia thanked the organization for inviting her to the event again: «Thank you for inviting me to this meeting again, there are many reasons to look at the kinder side of life at least for a while this morning. I don't know what will happen to you, but of course I will come home with a different energy and a different feeling. Feeling that things can be improved and worth considering for others, that's what it's all about, observe what's happening around us and get started, observe our environment and ask ourselves questions about how we can improve the lives of those who need it »Mrs Letizia said in a brief speech.
The Queen highlighted the solidarity of civil society and its ability to help and support the most vulnerable: "Civil society in our country is strong, supportive, it is strong in many areas, it helps, cares, accompanies, protects those People who are hurt. For whatever reason, their rights are not recognized or violated, or they are in a situation of helplessness, vulnerability, loneliness, pain, and that's why we're here to help them. That's why we're all here Here to distribute these aids and those prizes and cash and cash thanks to the aggressive commitment of the bank staff and the president. Thank you so much for showing us that things can be done differently and they can be done better and It works," said Felipe VI's wife.